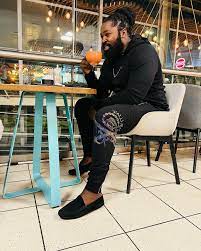 Big Zulu's massive weight loss ahead of boxing match [pictures]
Big Zulu's continued weight loss before his boxing match has left fans on social media calling him 'Slim Zulu'. Big Zulu. Image via Instagram @bigzulu_sa/ The massive weight loss has left fans calling him 'Slim Zulu' after losing over 10 kgs ahead of a boxing match. ALSO READ: 'Weak knees': Big Zulu prepares for boxing fight, […]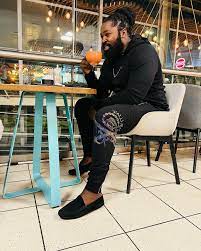 Big Zulu's continued weight loss before his boxing match has left fans on social media calling him 'Slim Zulu'.
Big Zulu. Image via Instagram @bigzulu_sa/
The massive weight loss has left fans calling him 'Slim Zulu' after losing over 10 kgs ahead of a boxing match.
ALSO READ: 'Weak knees': Big Zulu prepares for boxing fight, abstains from sex
For the past few months, hehad been sharing many pictures and videos hitting the gym, and it seems to be working. Indeed, the big man is focused on his boxing match with a secret boxer from Collar Boxing.
It looks as if Inkabi still needs to find out whom he will fight. Indeed, he had been working hard behind the scenes and had massive weight loss over the past months.
ALSO READ: Nigerian prophet foretells dark predictions on Big Zulu and Somizi
His pictures on Instagram have also left fans impressed by the weight loss progress he has made.
RAPPER'S WEIGHT LOSS NOW MAKES HIM 'SLIM ZULU' AHEAD OF A BOXING MATCH
He first wanted to fight Cassper Nyovest in the Celebrity boxing match, but Cassper turned him down. It seems Zulu's heavy demeanour intimidated the Gusheshe rapper but little did he know that he would be facing 'Slim Zulu' by the time they got into the ring.
ALSO READ: Rapper Big Zulu responds to 'death prophecy' about him [watch]
Ready to face anyone in the circle, this version of the Imali Eningi hitmaker is more dangerous in the ring than the bulkier predecessor we knew a few months ago. He seemed ready to face anyone in the circle on 23 April.
ALSO READ: Sorisha Naidoo and Mbali Ngiba's classy dance moves open the R1.3 billion Mall [watch]
Upon sharing his progress on Instagram, he said:
Nkabi Nation Ngizongena in the Boxing Ring for the first time this Sunday but Ready?from 127.5Kg to 114.1Kg ?ngizamile kakhulu bafwethu?23 April ⏯sizobe sizizwa amandla please get your tickets at Web Tickets Pick n Pay akhona ??
PREVIOUS CELEB BOXING MATCHES
It all started when Cassper Nyovest locked horns with NaakMusiq, and the match with Naak, the winner, was an epic fight. The next came between Cassper once again against Priddy Ugly.
This time, Cassper won and had been in massive shape. This victory gave Cassper the confidence to want more; only time will tell his performance when he returns to the right.