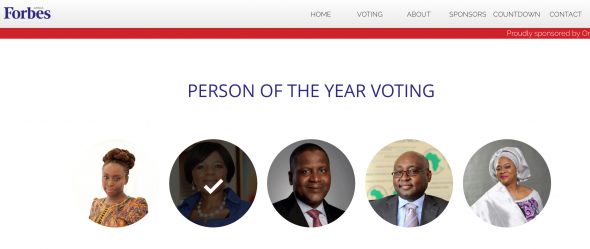 A Quick Guide to Voting for Thuli Madonsela for Forbes Africa Person of the Year 2014
Oops, it appears the very smart people at Forbes Africa have created a website that's not that intuitive or, um, smart enough for us simple folk to use! So here's a guide on how to Vote for South Africa's Public Protector, Thuli Madonsela, AND make sure your vote definitely worked! 1. Go to this URL: http://www.poy2014.com […]

Oops, it appears the very smart people at Forbes Africa have created a website that's not that intuitive or, um, smart enough for us simple folk to use!
So here's a guide on how to Vote for South Africa's Public Protector, Thuli Madonsela, AND make sure your vote definitely worked!
1. Go to this URL:
2. Click on 'Voting' in the top menu
You will then see this section. Hover over Thuli Madonsela's face and a cross will appear.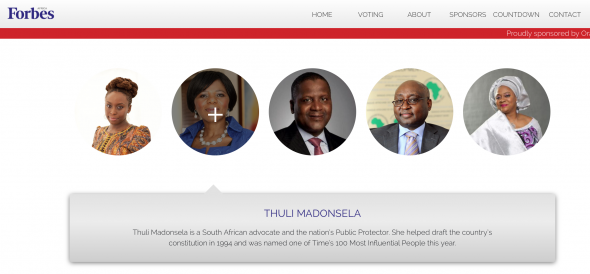 3. Click on Thuli Madonsela's face
And a tick will appear with a Thank You message.
Important: you may need to scroll down to view the Thank You message.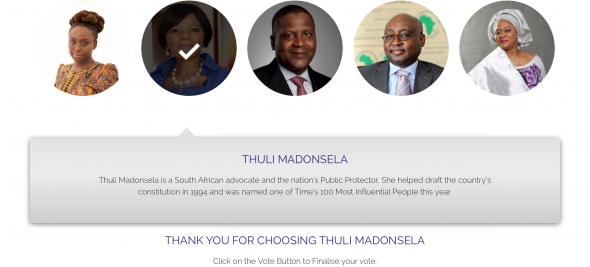 EVEN MORE IMPORTANT: You are not finished!
4. You now need to click on the large VOTE button that appears beneath the Thank You message
Again – you may need to scroll down to view this.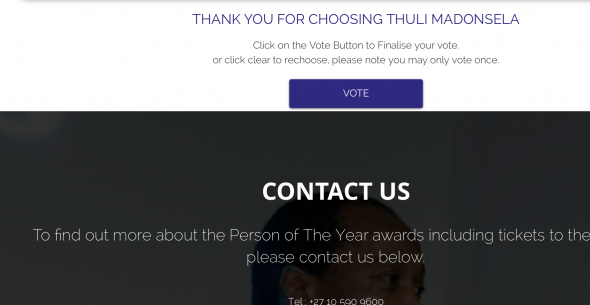 5. Confirm your vote counted!
Very confusingly, there is no message to say your vote has been submitted successfully.
BUT you can check if it has been counted, by clicking on that VOTE button again.
You should see a red button (it may appear behind the Contact Us screen) that says "you have already voted". (Btw – the red message disappears very quickly so make sure you've scrolled down enough to view the message before you click on VOTE again.)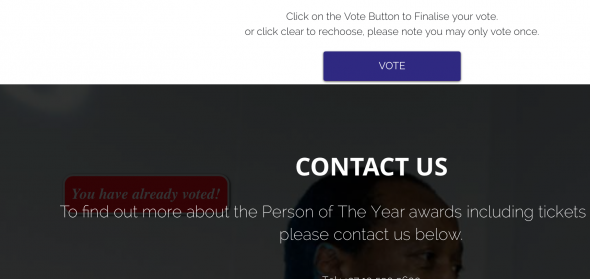 Congratulations! You've voted! Go Thuli Madonsela!!!