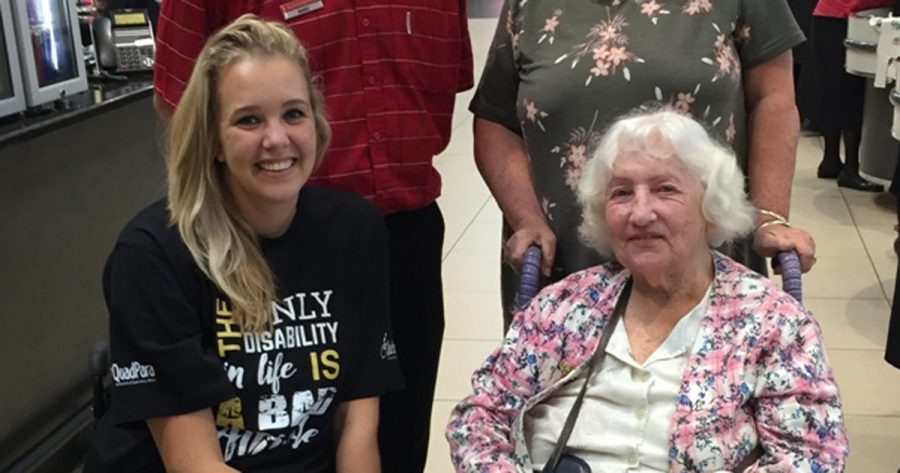 'Hallelujah' for Wheelchair-Friendly Shopping Trolleys in KZN, South Africa
The Quadriplegic Association of South Africa (QASA) has issued a challenge to all major retail stores in South Africa to "take a page out of Richdens Spar, Hillcrest, KZN on the exemplary customer service to wheelchair users!" Spar went to the trouble of creating wheelchair-friendly trolleys after a request from customers. QASA issued the challenge […]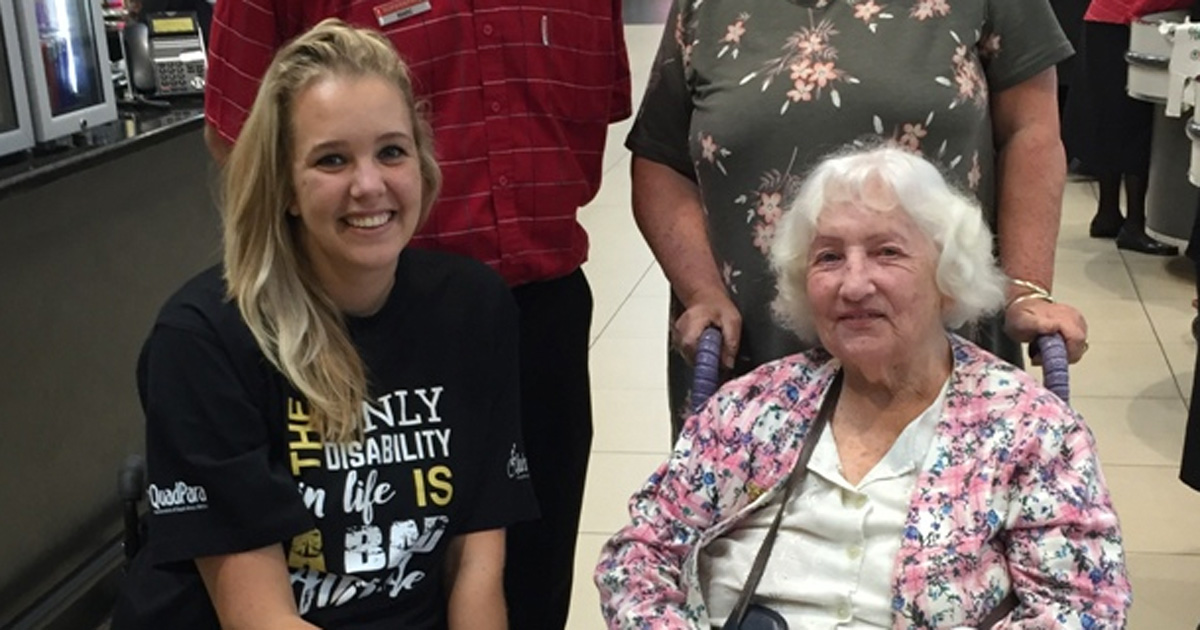 The Quadriplegic Association of South Africa (QASA) has issued a challenge to all major retail stores in South Africa to "take a page out of Richdens Spar, Hillcrest, KZN on the exemplary customer service to wheelchair users!" Spar went to the trouble of creating wheelchair-friendly trolleys after a request from customers.
QASA issued the challenge in the last week, publishing a video that was first posted a month ago, saying: "Please share, share, share and let this video go viral…."
The video features young KwaZulu-Natal resident Jodie Kroone, who has been in a wheelchair since a car crash a few months ago. This is her story:
On the 8th October 2017, my whole life changed in a flash when I had a car accident. I was 22 years old and my independence had just begun, only to be cruelly snatched so abruptly. I was left with a thoracic spinal cord injury with T4 badly damaged. I underwent 2 operations on my spine to fuse the vertebrae and spent 4 months in hospital and rehabilitation centres. I am now a T3 paraplegic, doing my best to adapt to life in a wheelchair.
After Spar's introduction of wheelchair-adapted trolleys, Jodie told SAPeople:
Adapted trolleys are excellent because it creates independence for a mostly over-looked group of people in my community in Hillcrest. However, sadly not every mall or shopping centre offers this convenience!
WATCH A Challenge to all major retail stores from QASA
https://www.facebook.com/QuadParaSA/videos/337225933796339/
Marc Anderson, the owner of Richdens Superspar in Hillcrest, Durban, told SAPeople that the journey to create wheelchair friendly trolleys started with a request from one of his customers, who always struggled to handle the trolley and wheelchair whilst shopping.
Marc went on to say:
We always had staff available to assist in pushing either the wheelchair or trolley, however, this created a situation of a third person, which reduced privacy.

The solution was to find a way to link a trolley to the wheelchair, therefore I teamed up with my local handyman and we reduced the height of the trolley and enabled it to connect to the wheelchair easily.

We have since made 3 of these trolleys and we offer them to all customers entering the store with wheelchairs. They have been well received by customers that use them as they no longer have to worry about pushing the trolley. The new trolley is always there and at a convenient height.
The new trolley has a lower basket that attaches to a wheelchair so that the customer may focus on pushing themselves and shop independently.
Dee Beukes, another regular customer, commended Mark: "A Manager who walks the talk – Hallelujah!"
 Jodie says:
At last, the wishes of many shoppers have been met. The initiative Anderson took to make a supermarket run an un-troublesome experience is a much-appreciated service, as many stores nationwide have overlooked this long overdue requirement.
QASA has congratulated Anderson on his efforts to assist wheelchair users and have awarded him a certificate of appreciation for creating modified trolleys in-store.
We hope the work of Anderson encourages more service providers to strive for inclusivity and accessibility for all!