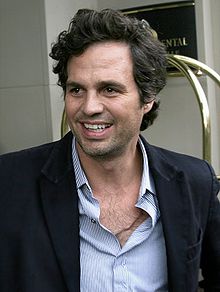 Hollywood Actor Mark Ruffalo Supports Karoo Anti-Fracking Group
Hollywood actor Mark Ruffalo has thrown his support behind South African anti-fracking group Treasure Karoo Action Group (TKAG), a group which is trying desperately to save the Karoo from Oil and Mining companies who plan to extract shale gas from the Karoo basin. "A bridge has been built between the United States and South Africa […]

Hollywood actor Mark Ruffalo has thrown his support behind South African anti-fracking group Treasure Karoo Action Group (TKAG), a group which is trying desperately to save the Karoo from Oil and Mining companies who plan to extract shale gas from the Karoo basin.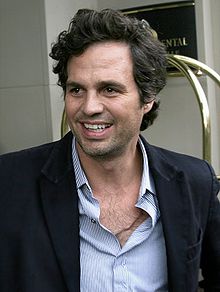 "A bridge has been built between the United States and South Africa in the global anti-fracking movement," said Ruffalo, as he revealed that American anti-fracking lobby group Water Defense and South African Treasure Karoo Action Group (TKAG) have formalized their relationship.
The Oscar-nominated actor ("The Kids Are All Right") confirmed that he had accepted a position on the board of TKAG and that TKAG chairman, Jonathan Deal would join the board of Water Defense, an American Non-Government Organisation that Ruffalo founded to raise awareness of and end fossil fuel addiction and protect our dwindling global supply of clean water.
"Fracking is a global threat and it requires a global response. A year ago, because of what was happening in the US, South Africans were able to alert their government to the risks of fracking, and they succeeded in putting the brakes on the process in their country. Now there is international interest in what happens with licence applications to frack in South Africa," said Ruffalo.
"We intend to cooperate with and support TKAG on all levels, including ensuring that fundraising efforts are directed where they are most needed. It is a fact that environmental NGO's have to oppose global giant corporations who have virtually unlimited budgets to push their corporate agendas. We believe that this first bridge will result in an effective global coalition between continents, countries and ordinary people opposing fracking".
Ruffalo has been outspoken about 'fracking' in the USA, describing the facking industry as "the dirtiest, slimiest, most arrogant, and negligent that you can imagine".
TKAG chairman, Jonathan Deal commented that the development was 'one of the most exciting accomplishments in the anti-fracking fight', and that it 'considerably enhanced' the local lobby group's ability to oppose fracking in South Africa.
Fracking is currently banned or under some form of moratorium or restriction in 108 places and 5 countries.
CLICK HERE TO READ TKAG'S IMPORTANT LETTER & APPEAL TO SOUTH AFRICANS
If you're not sure what 'fracking' is – watch this "What the Frack is Going On?" Video:
httpvh://www.youtube.com/watch?v=timfvNgr_Q4