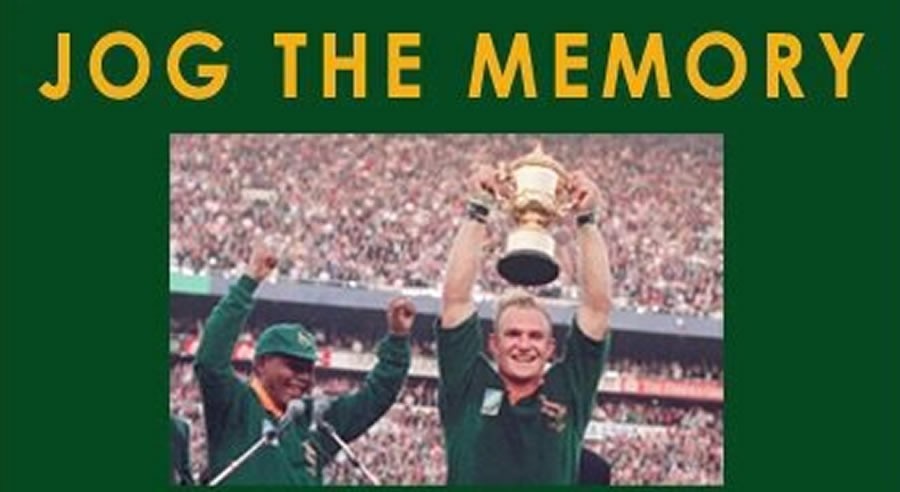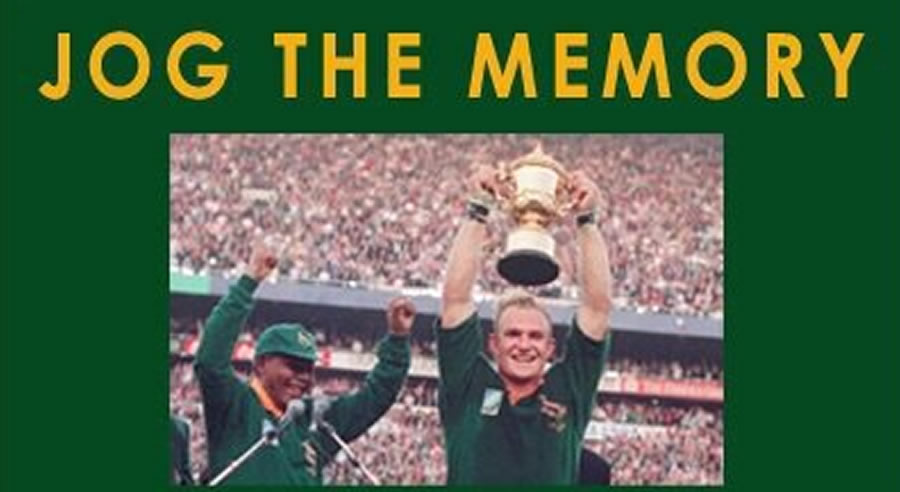 Invitation to Jog down Springbok Memory Lane in London
All South Africans (or fans of South Africa) in London are invited to join the Springboks of 1995 for a jog down memory lane tomorrow morning! The jog, it's hoped, will help the Springboks to victory against the All Blacks at Twickenham tomorrow afternoon, just like a similar jog in Sandton occurred on the morning of […]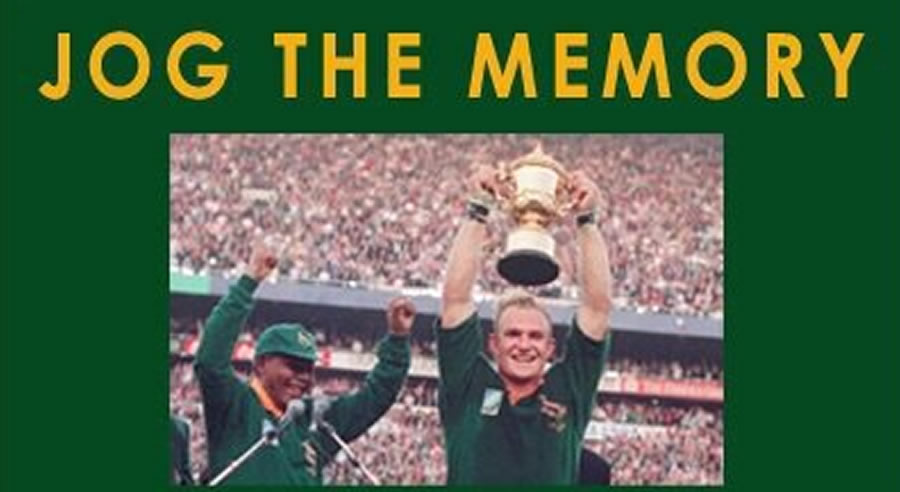 All South Africans (or fans of South Africa) in London are invited to join the Springboks of 1995 for a jog down memory lane tomorrow morning! The jog, it's hoped, will help the Springboks to victory against the All Blacks at Twickenham tomorrow afternoon, just like a similar jog in Sandton occurred on the morning of their 1995 historical win over the New Zealand team at Ellis Park in Joburg.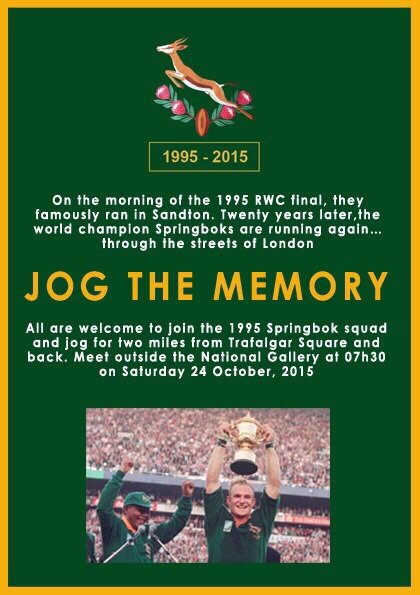 The Springboks have issued an invitation saying: "Talk about a jog down memory lane – or is it back to the future?"
Twenty years ago the then Springbok players ran in Sandton on the morning of the Rugby World Cup (RWC).
Tomorrow morning members of that same Springbok squad – including its captain Francois Pienaar – will jog just over 3km from Trafalgar Square through central London and back.
If you'd like to join them, meet outside the National Gallery at 07:30 Saturday morning (24 October).
UPDATE (Sat 24 Oct): View awesome photos of #JogTheMemory