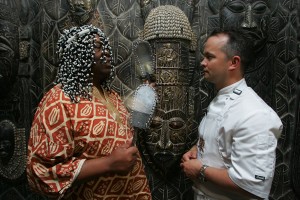 Largest SA restaurant Shaka Zulu launches in London
A fabulous new restaurant and bar is launching in London…and it's serving South African food and atmosphere! AND an incredible special introductory offer for sapeople readers (see below). The restaurant is Shaka Zulu and the big launch is tonight (Wednesday 4 August). It's sure to be a major jol with royalty flying in from South […]

A fabulous new restaurant and bar is launching in London…and it's serving South African food and atmosphere! AND an incredible special introductory offer for sapeople readers (see below).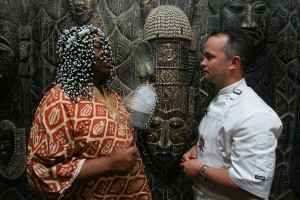 The restaurant is Shaka Zulu and the big launch is tonight (Wednesday 4 August). It's sure to be a major jol with royalty flying in from South Africa, as well as a mix of local South Africans in London, and British celebrities. It's set to be one of the highest profile venue launches in London in 2010. (Update: feedback today Thursday 5th from the British press is that this was "the coolest launch of a restaurant EVER".) VIEW UPDATE & PICS OF THE LAUNCH PARTY.

Jo Wood, ex-wife, of Rolling Stones' Ronnie Wood has already had a private preview. "She came along with Kate Moss to look behind the scenes, and loved it!" says an insider.
HRH King Goodwill Zwelithini and Her Royal Highness Queen Mantfombi have jetted in especially for the occasion, and to bless the restaurant according to Zulu culture and tradition.
Shaka Zulu – which is in London's Stables Market – is set to become an icon on London's restaurant scene, acting as a gateway to South Africa. And it's certain to become a favourite for expats or South Africans visiting London. Most of the staff are from back home and it features the UK's largest South African wine list – over 98 wines!
Shaka Zulu is the inspiration of well-known British businessman Roger Payne who says that "after multiple visits to South Africa – the diverse and exciting culture and cuisine prompted me to bring a little of the savannah, and a little of the Cape coast to the cosmopolitan town of London". Roger – who's inspired by the Sir Edmund Hillary quote "people are not born extraordinary, they decide to accomplish extraordinary things" – already owns eight venues across the UK.
His most recent visits to South Africa were in January and March this year on a quest "to find Queen Mantfombi's secret chicken recipe".
Internationally renowned Head Chef Barry Vera – who formerly ran fab Camps Bay restaurant The Blues Restaurant – has carefully selected a traditional menu "as diverse and exciting as South Africa".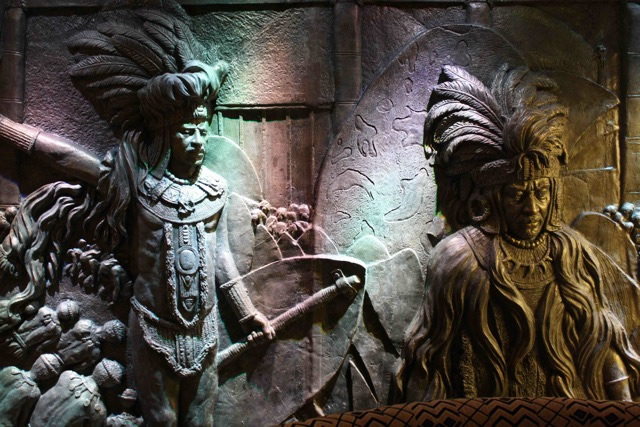 The main restaurant will present The Shaka Zuku Theatre of Food – diverse cuisine from all parts of South Africa and beyond.  Barry has created a unique menu with dishes ranging from Seared Ostrich, Kudu, Marinated  Springbok  and the Shaka Zulu signature dish 'KarooLamb'. All of this traditional African food will be cooked using open flame grills in a world class kitchen.
The scale of Shaka Zulu will be in keeping with the heritage of the great African King.  In the main restaurant, a number of wooden carved murals will cover every inch of Shaka Zulu's walls and ceiling. This is beautifully  complimented by an impressive water garden feature, complete with delicate gold-painted tiles and a Swarovski crystal leopard centerpiece. Guests can expect to be entertained by a mixture of authentic dancers, drummers and  live music in the early evening, before this crosses over into a vibrant contemporary mix of smooth beats later on in the evening.
Stretching beyond the realms of traditional dining, the warrior inspired Zulu Lounge offers guests the opportunity to sit down, relax and absorb the authentic atmosphere.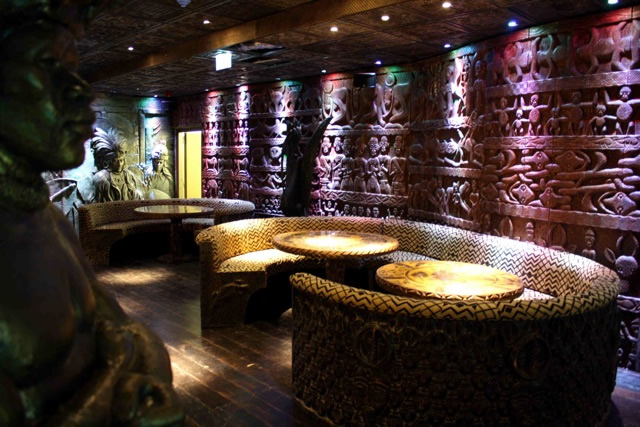 And then there's The King's Club, the private members area. Located in an intimate area on the lower floor, The Kings Club ensures diners will experience the best view of the restaurant, which will provide a perfect  backdrop for entertaining guests.
Shaka Zulu will be open every day until 2.00am from August 4th.
SPECIAL 50% OFFER FOR sapeople READERS
Need a taste from home? Then try the world's largest South African restaurant, opened by HRH Goodwill Zwelithini. From the kitchen of renowned chef Barry Vera, you can enjoy Shaka Zulu's fine four-course meal, plus Amuse Bouches, The Taste of Africa Menu at just £21.50 (special SA People offer reduced from £42.50)
Please book your table now: 0203 376 9911
Validity: quote "sapeople" when booking your table. Offer available until 31 August 2010.
Visit the website: www.shaka-zulu.com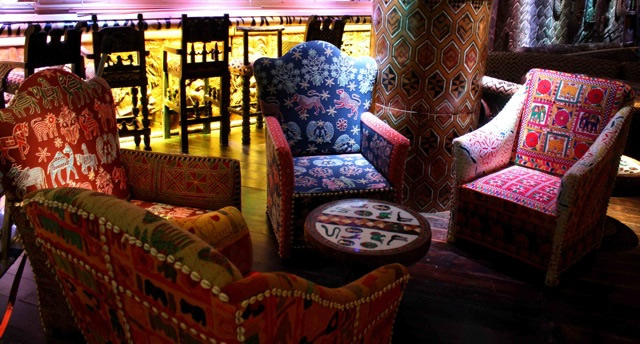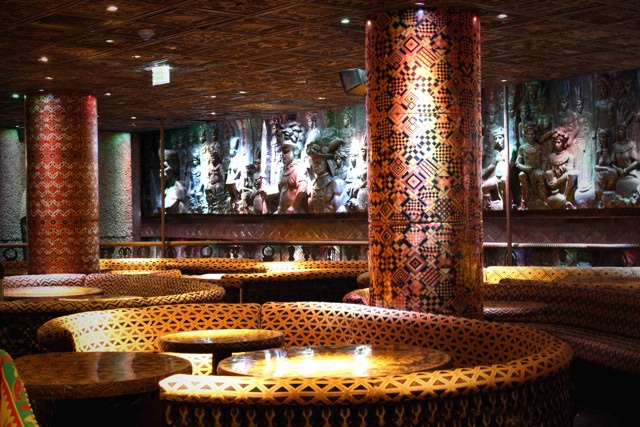 httpvh://www.youtube.com/watch?v=ayL1VM6I5rk