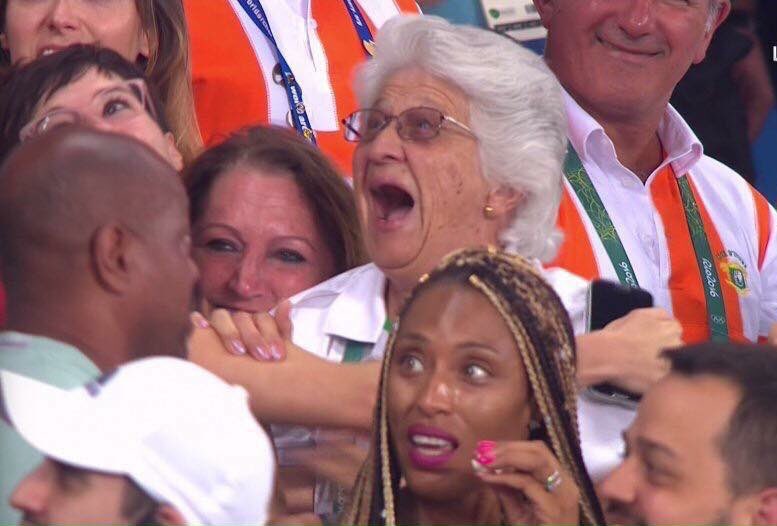 Legendary SA coach Ans Botha tells Olympics.com at 81 she is not slowing down
Legendary South African coach Ans Botha has left an indelible mark on SA athletics in a career spanning over 50 years. Olympics.com recently honoured Botha with an in-depth interview in which the 81-year-old said her enjoyment of coaching "is only getting stronger". Here are some of the highlights from the interview: Ans is best known […]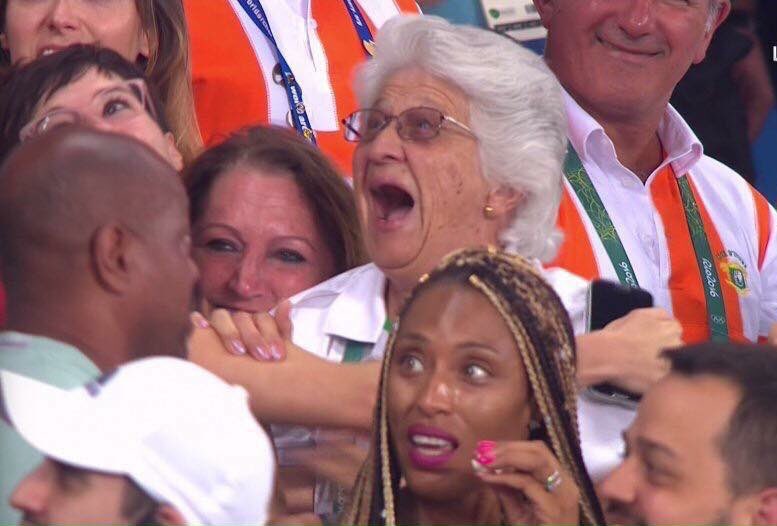 Legendary South African coach Ans Botha has left an indelible mark on SA athletics in a career spanning over 50 years. Olympics.com recently honoured Botha with an in-depth interview in which the 81-year-old said her enjoyment of coaching "is only getting stronger". Here are some of the highlights from the interview:
Ans is best known for her role in SA world record-holder and Olympic champ Wayde van Niekerk's success.
She has also served as a mother figure to other athletes she has moulded over the years.
She laments the lack of female coaches and athletes involved in the sport:
"What I have come to realise over time is that female athletes are becoming fewer and fewer. I don't know why, but it also affects the number of women coaches."
Ans hoped her success would inspire other women to take up coaching. She says it's up to women to raise the profile of female coaching and sports.
"It's essential that women take ownership in terms of coaching and representation of women.

"A woman has that gift or intuition, that sixth sense, to identify or notice circumstances and problems. And in this way, our athletes are looked after better physically and psychologically."
How Ans Botha got into coaching
According to Olympics.com:
"The great-grandmother started coaching her own children back in 1968 in Namibia after what she perceived as a lack of interest from the teachers. Two years later, she wrote her first coaching exam, further fuelling her love for the sport and piquing her interest.

"Her passion would ultimately lead her to Bloemfontein in the central region of South Africa in 1990, where she was appointed head athletics coach at the University of the Free State. This is where Botha has left deep impressions on young athletes' bodies and minds for over three decades and counting.

"A teenage Van Niekerk crossed her path here for the first time in 2012, which ultimately developed into one of the most successful athlete-coach relationships in South African athletics' history."
Ans Botha has no plans of slowing down
"A few months ago, I turned 81, and my love and passion for athletics, the joy and the enjoyment I get from my coaching every day, is only getting stronger.

"On the other hand, it is only by the grace of the dear Father and blessing that I am still healthy. About two months ago, I had a knee replacement, but I'm back to work, walking up and down with no problem.

"I am still of sound mind to work out the programmes, but I was probably born with it (coaching talent). Ever since I was very young, I loved sports, but athletics always stood out a little bit more."
Ans' coaching mantra is to 'listen' to her athletes' bodies. She doesn't use a computer to work out her programmes.
"I work out my programmes according to their needs and fitness levels. That's why it's so incredibly important to me to work with the athletes every day.

"I read and try to know my athletes' bodies as well as I can and then work out my programmes according to that. It is a process that takes time. It could take two, three, sometimes four years to get an athlete through the processes before they are strong enough to perform and start running good times."
Ans 'listened' to Wayde van Niekerk's body, helping him shift into a record-breaking run over three years. Van Niekerk won back-to-back one-lap world titles (2015 and 2017), 200m world silver (2017), and he claimed the Olympic 400m title in Rio 2016 in a world record-breaking time of 43.03 seconds.
With Wayde's success, Ans became the first and only female coach in South Africa to produce a world champion in track and field.
World Athletics honoured Botha at its 2017 Athletics Awards, where she was given the Coaching Achievement award.
Ans and Wayde ended their successful partnership at the beginning of 2021 when Wayde announced he would join coach Lance Brauman in the United States. Wayde said:
"I've spent most of my career under the guidance of 'Tannie' Ans Botha at my home base in Bloemfontein, and I can't express the gratitude I have for everything she has done to help me get to this point in my career."
"Even the loss of her star athlete did not dampen her passion for making a difference in the lives of young athletes," says Olympics.com.
Ans strives to develop well-balanced individuals on and off the track.
"We always have to remember that we don't work with robots. We work with people. You have to prioritise the human element.

"We work with people with fragile bodies, with a soul that can get hurt or feel insulted, and you must always remember that. We work with people and not with machines."
She makes an effort to know her athletes' circumstances outside of the sport, in their personal lives or studies.
"I really try to be there for my athletes in all circumstances, and many times it happens that today that child doesn't get practice, and then you go to him, and you ask him. Then he says: "Tannie, I didn't eat for two days because I have no money to buy food." The dear Lord guides you through your coaching and teaches these children life lessons. The day they graduate, they leave as balanced, respectful and well-mannered people."
Olympics.com says: "Botha is not alone in her efforts. The International Olympic Committee has launched the Women in Sport High Performance Pathway (WISH) to address the paucity of female representation in coaching.The WISH programme is supported by Olympic Solidarity which is investing $1 million USD, and is designed to equip around 100 women to coach at elite levels."
Ans says the programmes is a step in the right direction, and calls for more female coaches to be financially supported and empowered through similar initiatives.
"A programme like this would be fantastic because it will only motivate our women to continue and go further in coaching. They would get the necessary opportunities and support at every level. If that is the case, it is a wonderful initiative. Any female coach can only benefit from something like that."
Ans Botha's advice to aspiring female coaches
"All I can say to girls or women who want to become coaches is to push through! Write your exams, go to every clinic, and embrace every opportunity to learn more and be better informed about coaching advances, methods, techniques and that type of stuff.

"Collect all that knowledge! It is, of course, extremely important to gain practical experience on or next to the track. Because the success you achieve is your own, it's something you've tried, tested, and worked for your athletes. In that way, you enrich your knowledge and apply it in your daily coaching and practical work on the track."
She says it's important to tape into the knowledge of other coaches, and if they refuse to answer your questions "at least you tried and asked. Tomorrow, you go to someone else, ask the same questions, and get the answer."
"You may wrestle with a question or problem, and when you go abroad, you make friends or acquaintances with a foreign coach at international meetings who may have more experience. Ask! And in that way, you supplement your knowledge and practical application of coaching."
Read more at Olympics.com
Amazing amazing amazing!!

Reaction from Anna Botha as her athlete @WaydeDreamer wins #gold & gets #worldrecord pic.twitter.com/A2c1gE3ROz

— Female Coaching Nwk (@FemaleCN) August 15, 2016