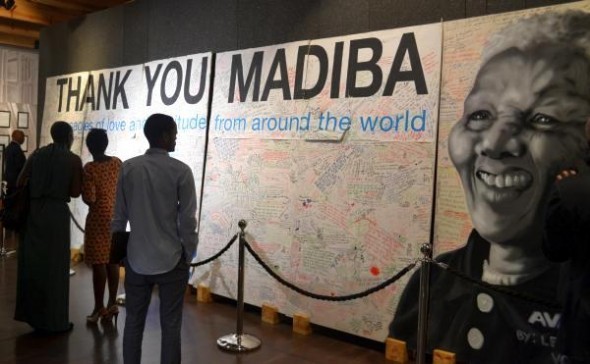 Mandela's peers reflect on his legacy
Nelson Mandela may have freed the nation, but his impact was global, with people taking inspiration from his forgiving and compassionate nature. "Our history books will refer to this period as the 'The Age of Mandela,'" said Science and Technology Minister Naledi Pandor in her reflections on the former statesman. Pandor was among a host […]

Nelson Mandela may have freed the nation, but his impact was global, with people taking inspiration from his forgiving and compassionate nature. "Our history books will refer to this period as the 'The Age of Mandela,'" said Science and Technology Minister Naledi Pandor in her reflections on the former statesman.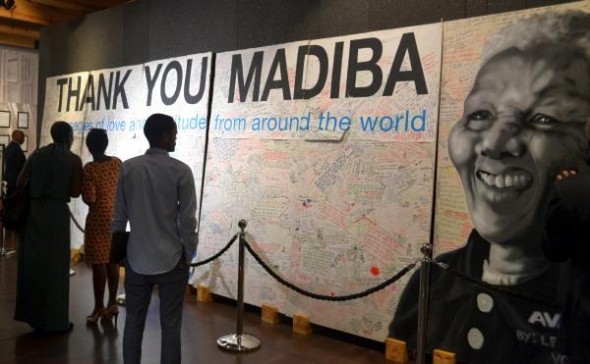 Pandor was among a host of high-profile dignitaries at a commemoration of his death, held at the Nelson Mandela Foundation on Thursday, 4 December. They included his wife, Graça Machel, and members of the Mandela family. Today, 5 December, marks one year since the former president died.
In her moving speech, Pandor reflected on Madiba not only as a leader of the nation but as a human being. "He had a wonderful sense of humour… in the room with him, there would always be laughter. So when we remember him, let's also have a sense of lightness, because that is what he would want."
She acknowledged that Mandela, though a servant of the South African people, did not just belong to the nation but to the rest of the world too. "To remember Nelson Mandela a year after his passing, we realised as South Africans that we [could not] solely claim him as our own."
South Africans should keep his legacy alive
Pandor said each South African should keep Mandela's legacy alive through their actions. "Instead of bemoaning our inadequacies, we should be asking ourselves, 'How much have I done to make the legacy live?' So let us not lament. Let us seek to replicate [Mandela]."
Sello Hatang, the foundation's chief executive, echoed Pandor's sentiments, saying it did not matter where you were when Madiba died, but where you were today. "What are you doing to preserve Madiba's legacy?" he asked the audience.
He also spoke of the importance Madiba placed on education. It is for this reason that the foundation was running a book drive.
The only other country commemorating Mandela's death was Mauritius, he said. The island has declared this week Nelson Mandela Memorial Week, with a message for each of its citizens to do their bit for mankind and leave a legacy.
An effect on the world
SABC (South African Broadcasting Corporation) group executive of news and current affairs, Jimmy Matthews, handed over archive radio and video footage of Mandela to the foundation. He remembered standing outside Robben Island prison when Mandela was freed in 1990. Now, he said, he was responsible for broadcasting Madiba's story.
At the time of Mandela's death, Matthews was in Pietermaritzburg. When he heard the news, he rushed to Johannesburg, he recalled. And when he reached the SABC's offices in Auckland Park, he became part of the biggest broadcast event in the history of South African television. "The SABC took years to prepare for the eventual passing of Nelson Mandela. But we could not tell what impact it would have."
Just days after his death, Telkom, the SABC and the foundation partnered on a project that gave callers an opportunity to leave messages of condolence and memory in each of South Africa's 11 official languages. "When you listen to the messages, you become aware of the impact he had on the world," said Telkom chairperson Jabu Mabuza.
Foundation building a centre of memories
"Memory is not far away, in the past," said Njabulo Ndebele, the foundation's chairperson. "It's a living thing."
The foundation building was the former president's office after he left the presidency in 1999. His office remains intact. In it are several photographs of him with global leaders and legends such as Barack Obama and Muhammad Ali, signed boxing gloves from Ali's daughter, Layla, and numerous other trinkets reflecting his life.
Ndebele recalled some of his most memorable Mandela anecdotes that took place in the very same auditorium as the commemoration. In June 2004, when Mandela announced his retirement from public life, "he told the world he was going to retire from retirement", Ndebele quipped. "And he said 'Don't call me, I'll call you.'"
Also in 2004, a touching ceremony took place when a former Robben Island prison guard came to return two notebooks Mandela had kept in prison. The guards had taken these away from him in 1971.
One of Ndebele's clearest and more painful memories was from 18 November 2010. "When [Mandela] left through this door, it was the last time we saw him in this building."
When Mandela established the foundation, he wanted it to promote his legacy through memory. "Our mandate is to do the difficult memory work. His legacy is the future all of us are making and we all have to do this difficult work."
By : Shamin Chibba
Source: www.mediaclubsouthafrica.com