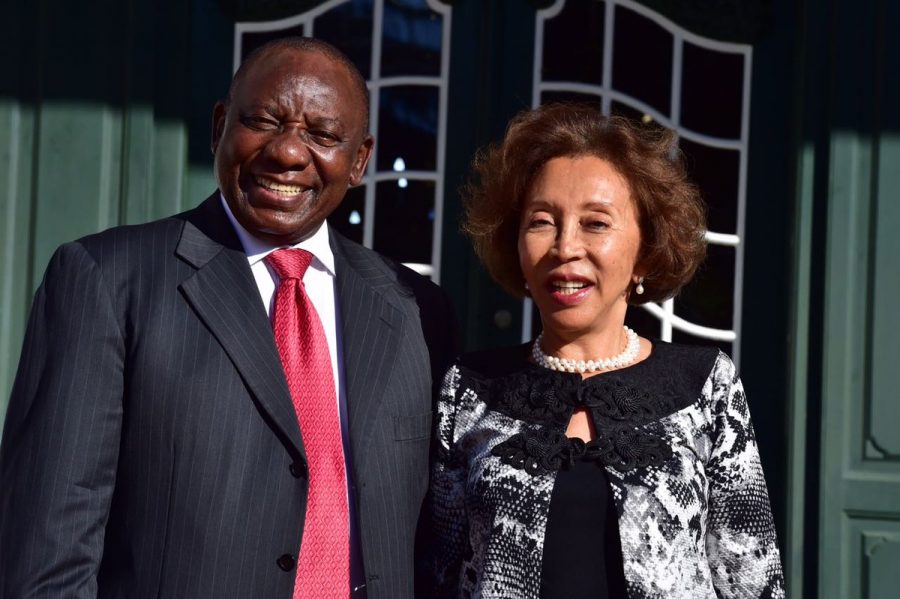 Meet The Ramaphosas
South Africa's newly elected President Cyril Ramaphosa has an illustrious career which has seen him working in the private sector, the labour movement and he was among the writers of South Africa's new democratic constitution. Born on 17 November 1952 in Johannesburg, President Ramaphosa played an important role in the liberation struggle for a democratic […]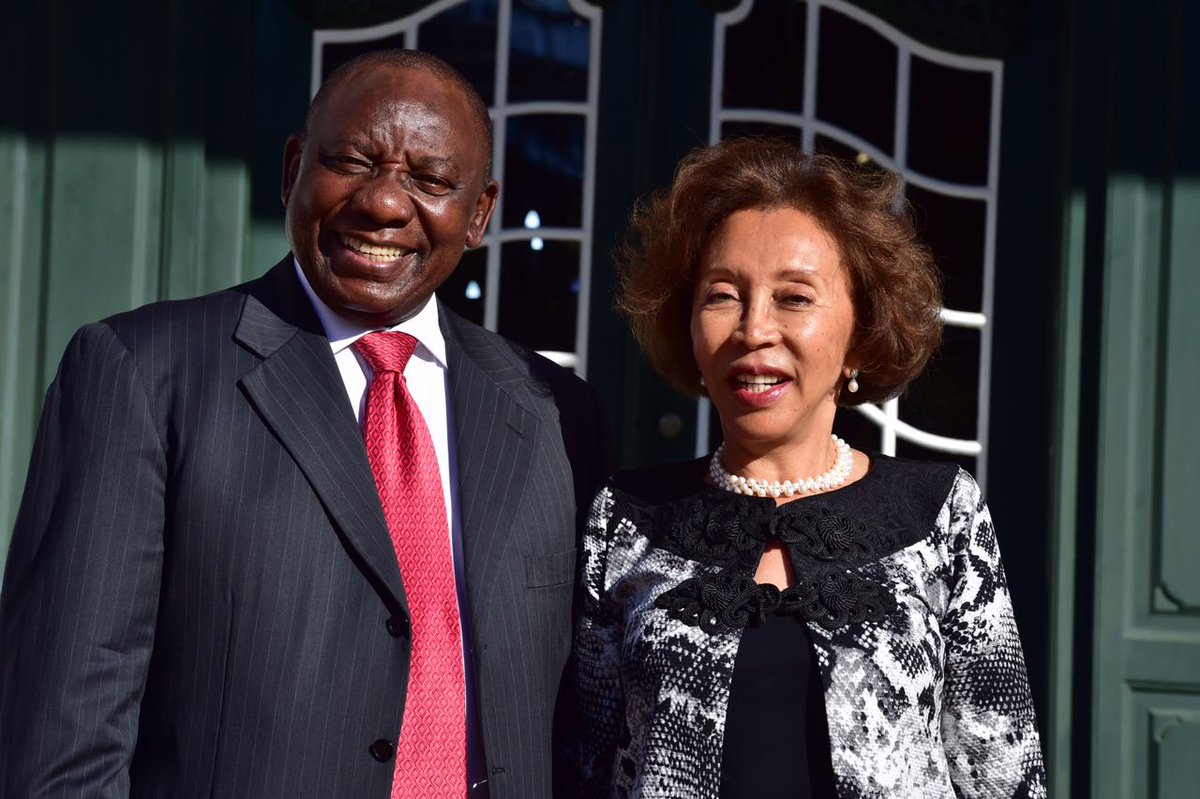 South Africa's newly elected President Cyril Ramaphosa has an illustrious career which has seen him working in the private sector, the labour movement and he was among the writers of South Africa's new democratic constitution.
Born on 17 November 1952 in Johannesburg, President Ramaphosa played an important role in the liberation struggle for a democratic South Africa.
The President was detained in 1974 for organising pro-Frelimo rallies that were held to celebrate the independence of Mozambique.
Two years later, after the Soweto student uprising he was detained again.
He became the first general secretary of the National Union of Mineworkers in 1982.
In 1991, he was elected African National Congress (ANC) Secretary General and subsequently became head of the ANC team that negotiated the transition to democracy.
Following the country's first democratic elections in 1994, he was elected chairperson of the Constitutional Assembly, which wrote South Africa's new democratic constitution.
He moved into the private sector in 1996, and in 2001 founded Shanduka Group, a diversified investment holding company.
In 2012, when police killed 34 workers at the Marikana platinum mine, Ramaphosa was blamed for taking management's side over the workers. He was at the time director of the company which owned the mine, Lonmin; and emails showed him referring to the striking miners as being engaged in "dastardly criminal acts". He later apologised publicly.
Ramaphosa resigned from Shanduka in 2012… following his appointment as Deputy President of the ANC, to avoid a conflict of interest. (Divesting from Shanduka allegedly made him become one of the country's richest men, as the company was worth more than $580 million at the time.)
President Ramaphosa holds a law degree from the University of South Africa. He has received several honorary doctorates from local and international universities.
He received the Olof Palme prize in Stockholm in 1987. He was awarded the National Order of the Baobab in Silver in 2009 for his contribution to the multiparty negotiations and for chairing the Constitutional Assembly.
He was also the Deputy Chairperson of South Africa's National Planning Commission.
President Ramaphosa was elected the fifth President of the democratic SA on Thursday.
Meet SA's new First Lady
He is married to Dr Tshepo Motsepe-Ramaphosa, who isn't very well-known as she keeps a private life.
She was born in Soweto, a medical doctor by profession and holds a Master's Degree in public health from Harvard.
Tshepo's surname is familiar – that's because she is the sister of business mogul and billionaire Patrice Motsepe, and the daughter of the late Chief Augustine Butana Chaane Motsepe, both mining magnates and Mamelodi Sundowns owners.
This makes her a sister to Bridgette Radebe, who is married to Minister in the Presidency, Jeff Radebe.
The first lady also has a charitable side – having worked in several African countries and with several non-profit organisations. She is also the current chairperson of the African Self Help Trust (ASHA).
The ASHA website notes her bio as follows:
Worked in both private practice and in hospitals in South Africa and Zimbabwe
Non-executive director – Wits Health Consortium and Wits Hospice
Patron – South African Civil Society for Women's, Adolescents and Children's Health (SACSoWACH)
Patron – Students Sponsorship Program (SSP)
Served as Chairman of Gauteng Health Department's Accreditation Committee
Former board member Vaal Reefs Disaster Trust
Former board member Kids Haven Foundation
Membership – National Medical and Dental Association
The trust says she is guided by the belief that "economic and social development is a pre-requisite for communities to lead socially and economically productive lives" as stated in the Alma Ata Declaration of 1978.
Meet the children
President Ramaphosa and Dr Tshepo Motsepe-Ramaphosa have three children – two sons and a daughter. Not much is known about his children as their privacy has been protected.
Son Andile came to his dad's defence in August last year when EFF Leader Julius Malema alleged that Ramaphosa had beaten up his first wife. Andile tweeted the below message, as well as another saying "Respectfully, this story is fake news. How would you feel if someone went around spreading lies about your parents?…totally unacceptable."
Let me put things straight…this is complete rubbish. In fact, it's unfair on my family. What do do say to ppl that lie about your parents?

— Ramz (@RamaphosaAndile) August 15, 2017
Andile credits his "little bro", Tumelo, for innovation and hardwork. Tumelo is the CEO of StudEx Wildlife and discusses his venture in the video below – talking in San Francisco about how his work to protect wildlife came about because "we breed animals back home and I used to trade stocks at school".
Ramaphosa also has a daughter – Tulisa – from his first marriage – to the late Nomazizi Mtshotshisa (who died in 2008 following a long illness). The couple were already divorced at the time of her death. Mtshotshisa was the first African female chairperson of the New York Stock Exchange-listed Telkom, according to an IOL report in 2008.
Authorised Nelson Mandela biographer, Charlene Smith, also mentions another son in her recollections of her friendship with Rampahosa. Speaking about Ramaphosa, she says "Our only point of dissension was that he had a son by a humble woman in Pretoria and failed in his duties as a father. I gave him hell and said if he did not start seeing his boy and contributing to his life he could no longer visit me.
"Cyril's dad was a policeman and from him he had a sense of ethics to the community he served, but his relationship to his dad was not as close as he would have preferred and I felt he could heal that by better bonding with his son and supporting the boy's mom.
"He began seeing his son and years later that boy was a rugby star at Michaelhouse."
Sources – SAnews.gov.za, Time magazine, Soweton Live (2008)
South Africa's new First Lady Dr Tshepo (Motsepe) Ramaphosa wearing #ThulaSindi 🤗as one does 😎 pic.twitter.com/42WRvYFM4K

— Thula Sindi (@thulasindi) February 16, 2018
In the photo below, Ramaphosa can be seen in the back right, alongside Thabo Mbeki, while Nelson Mandela (left) and Jacob Zuma (right) are in the front row:
https://twitter.com/MbalulaFikile/status/964242285599830017
172 documents referencing South Africa's new president Cyril Ramaphosa from WikiLeaks archives https://t.co/ZDW7vyUbxp pic.twitter.com/O15qhyWTNt

— Defend Assange Campaign (@DefendAssange) February 15, 2018
https://www.facebook.com/inamurison/posts/10156865387474460