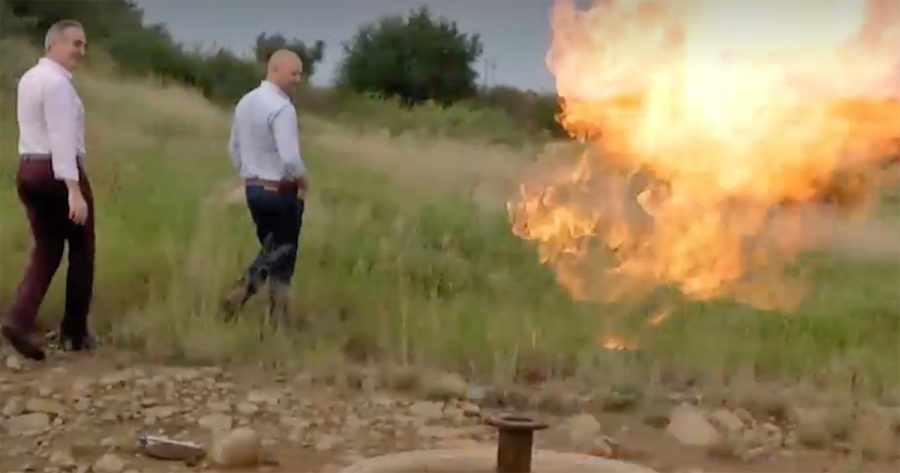 Amazing Discovery of Critical Helium on $1 Land in Free State by 2 South Africans
Helium gas, it turns out, isn't just for blowing up balloons and making friends laugh with a squeaky voice. It's actually critical in life-saving industries. And just when world supplies of the non-renewable gas were dwindling – and the need for helium increasing – two South Africans made a miraculous discovery in the Free State. […]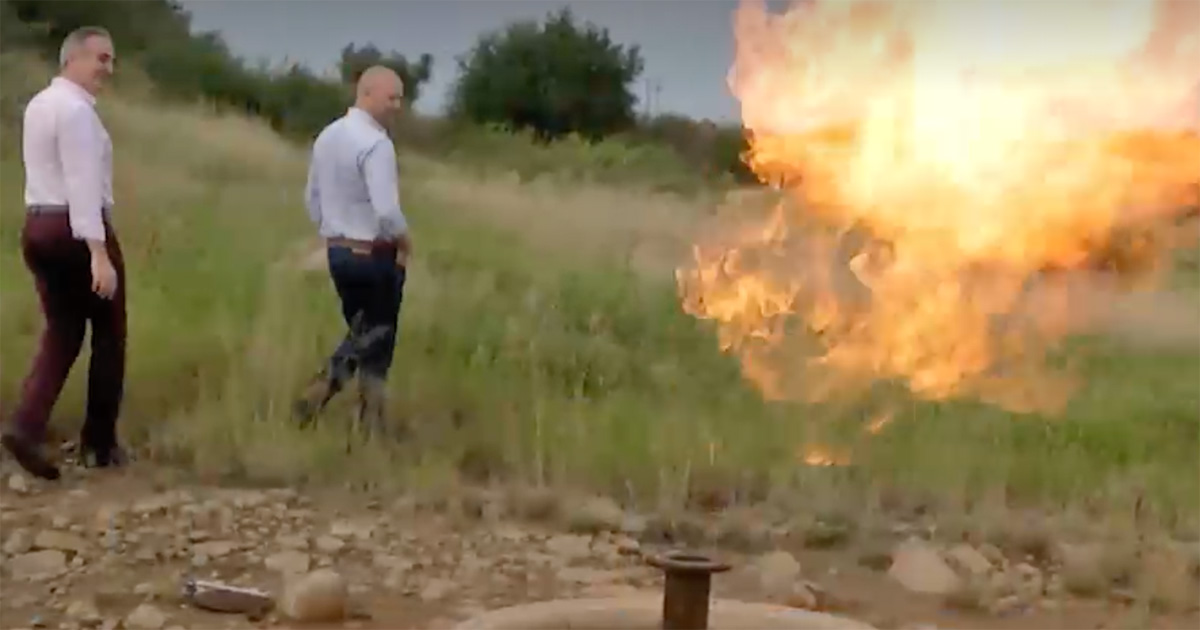 Helium gas, it turns out, isn't just for blowing up balloons and making friends laugh with a squeaky voice. It's actually critical in life-saving industries. And just when world supplies of the non-renewable gas were dwindling – and the need for helium increasing – two South Africans made a miraculous discovery in the Free State.
In tonight's episode of Carte Blanche, the current affairs show interviews the two local businessmen who struck it rich – accidentally – in the Free State when they purchased a field that is highly concentrated in the precious gas.
According to Carte Blanche, "world supplies were dwindling, until this miraculous find in the Free State" a couple of years ago.
Helium is much sought after as one of the world's most critical gases. Difficult to extract and bottle, it is an essential component in life-saving technologies like MRIs and CAT scans.
Talking to Carte Blanche presenter Claire Mawisa, the two South African investors – Nick Mitchell and Stef Marani – explain how they came to be sitting on one of the richest helium concentrations recorded in the world when they were buying the land for another purpose.
Amazingly, the investors purchased the Free State field for just $1 (yes, one dollar!) before making the discovery of the astonishingly rich helium wells!
"Sometimes it's the lack of knowledge of what you're getting into that probably helps with the discovery in the first place," they say.
Stef says in a blog on M-Net's site that when they took samples of gas from existing drilled holes: "Much to our surprise, we saw 2% helium concentrations in the gas (and in our most recent well, up to 12% concentrations). Everything changed. At that point, the best helium concentration in the world was in the United States with an average concentration of just 0.35% across the country. We knew we had something special. It turned out to be the richest helium reserve in the world!"
Their company Renergen describes itself on Facebook as an "emerging helium and domestic natural gas producer, which holds the rights to rich renewable natural gas fields, with exceptionally high helium concentrations, which render it a major global helium resource".
The company announced in October 2019 that it would soon begin construction on the Virginia Gas Project, expected to be operational during the first half of 2021.
Stef says: "We are now building the country's first commercial Liquid Natural Gas (LNG) plant under the banner of Renergen, which will supply logistics companies with a cheaper fuel than diesel" and says this is a "very proudly South African project which will benefit many people and create several much-needed jobs".
RT With world supplies of non-renewable #helium gas dwindling, two local businessmen strike it rich in the #FreeState with a field highly concentrated in the precious gas. @clairemawisa meets them this Sunday at 7pm on @MNet channel 101. #CarteBlanche pic.twitter.com/Gs1eN5Oc60

— Carte Blanche (@carteblanchetv) May 7, 2020
If you're in SA – you can watch Carte Blanche on DStv Now on Sundays.
If you're overseas – you can watch #CarteBlanche online from Tuesdays (as well as thousands of other popular local South African shows & movies) by subscribing to Showmax International now. You can try it FREE for 14 days.