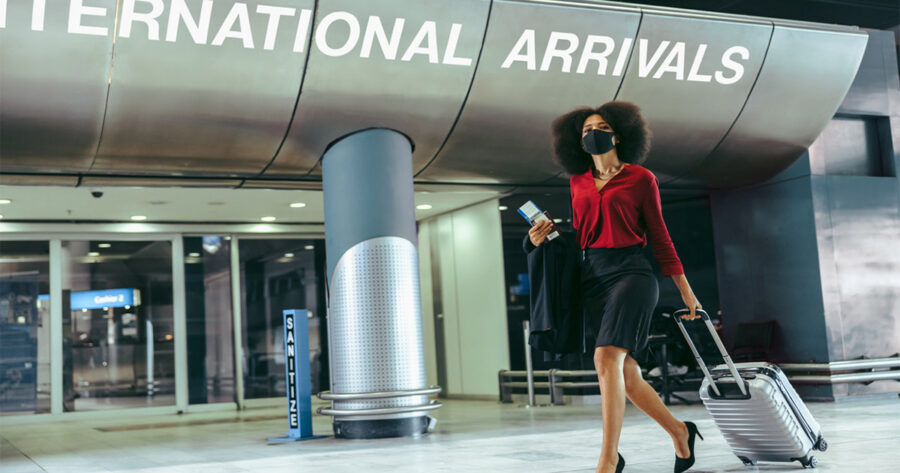 No More PCR for Inbound Vaccinated Travellers as South Africa Eases Alert Level 1 Restrictions
President Cyril Ramaphosa has announced the easing of several restrictions, including Travel, as part of Adjusted Alert Level 1, which will take effect tomorrow (Wed 23 March) once they're gazetted. Travel industry organisations welcomed the announcement, saying tonight that the PCR test removal for inbound vaccinated travellers will be a major boost for South Africa's […]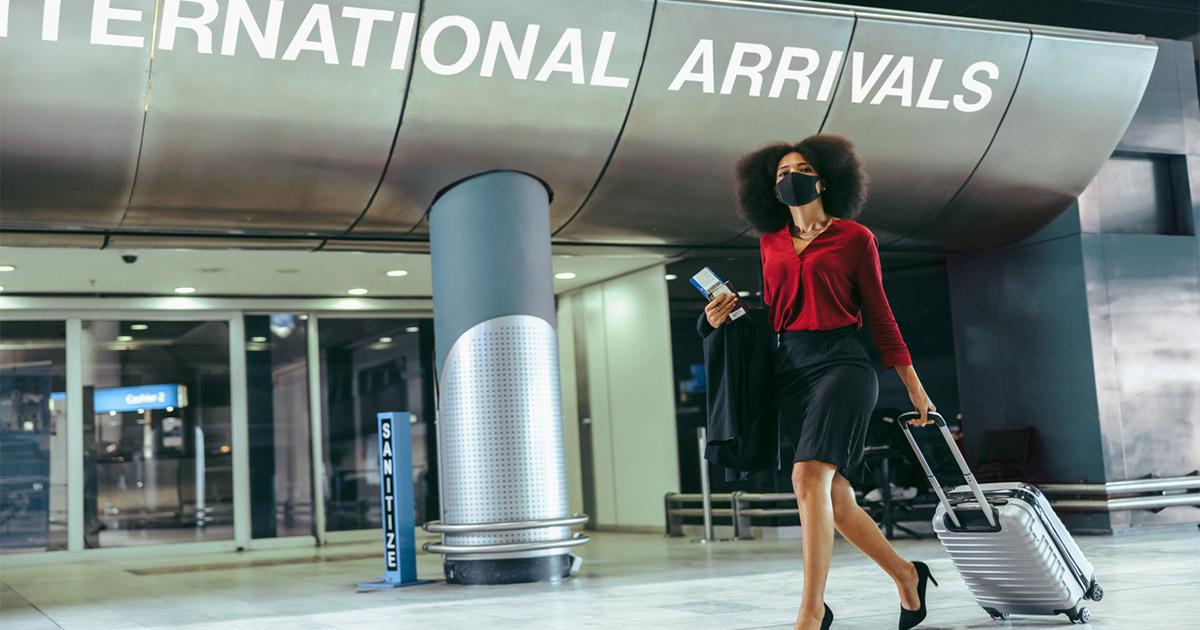 President Cyril Ramaphosa has announced the easing of several restrictions, including Travel, as part of Adjusted Alert Level 1, which will take effect tomorrow (Wed 23 March) once they're gazetted. Travel industry organisations welcomed the announcement, saying tonight that the PCR test removal for inbound vaccinated travellers will be a major boost for South Africa's hospitality sector.
With these changes, almost all restrictions on social and economic activity will have been lifted, President Ramaphosa said in his address to the nation on Tuesday evening. However, the DA disagreed, saying tonight's announcements "do not go far enough" and have come too late for the summer tourism season.
International travel
The President said: "Travellers entering South Africa will need to show proof of vaccination or a negative PCR test not older than 72 hours.
"All unvaccinated travellers entering the country who want to be vaccinated will be offered a vaccination."
Response from the tourism industry…
David Frost, SATSA CEO, said: "Our tourism sector has been waiting for this day with great anticipation. The requirement of a PCR test for international travellers who have been fully vaccinated has been a major deterrent to inbound travel, particularly for those travellers who use South Africa as a hub through which to visit neighbouring destinations, such as Victoria Falls.
"Many countries around the world have already scrapped the PCR test requirement for fully vaccinated travellers and there had been concerns that by lingering over this decision, South Africa would lose its attractiveness as an accessible and welcoming tourism destination."
Rosemary Anderson, FEDHASA National Chairperson added: "Accessibility plays a major role in travellers' decision-making when selecting a destination and the PCR test has always been a major stumbling block hampering inbound travellers, who do not always have easy and affordable access to PCR testing in their own country."
She said: "FEDHASA is pleased that South Africa has aligned itself with other major international destinations which require only proof of vaccination for travellers to visit. We must now spread the word that South Africa is open and ready to welcome visitors to our shores."
Sean Kritzinger Chairman of Giltedge said removing the PCR test for fully vaccinated travellers will be a "massive game changer for tourism to our region".
Megan Oberholzer, Portfolio Director: Travel, Tourism & Creative Industries RX Africa said it bodes well as "in just under a month's time, thousands of travel industry stakeholders will visit the City of Cape Town to attend Africa Travel Week to reignite travel across the continent." It'll be the first time in two years that the event is hosted live.
Robert More, MORE Family Collection CEO said removing the PCR requirement for South Africa "which is so well suited to a post-pandemic travel experience (low density, outdoor and with leading standards on C19 protocols), will be the single biggest step forward to unlocking our ability to re-welcome our friends and family from across the world and therefore rebuild our inbound tourism market."
Not everybody is delighted. One SAPeople follower pointed out that from tomorrow their vaccinated friend "who is currently waiting to recover in London, can now legally board a flight back to SA whilst infected with Covid 19. To me it seems that it will encourage vaccinated people to avoid testing when they fall ill, and may travel whilst infected."
Other adjusted restrictions announced by President Ramaphosa include:
Indoor and Outdoor Gatherings
From midnight tonight (Tues 22 March), both indoor and outdoor venues can now take up to 50 percent of their capacity provided that the criteria for entrance are proof of vaccination or a COVID test not older than 72 hours.
"Where there is no provision for proof of vaccination or a COVID test, then the current upper limit will remain – of 1 000 people indoors and 2 000 people outdoors," the President said.
This change will be of great benefit to the sporting, cultural, entertainment and events industries, in particular.
"This means that if we are vaccinated or have recently tested negative, we will be able to return to watching sports in stadiums and attending music concerts, theatre performances, conferences and other events," the President said.
The DA says the "retention of existing limits of 1000 and 2000 people at indoor and outdoor events will continue to strangle the events industry. These number limits are completely arbitrary and are probably exceeded daily at many of our malls or markets."
Funerals and after tears
The maximum number of people permitted at a funeral will increase from 100 to 200.
As before, night vigils, after-funeral gatherings and 'after-tears' gatherings are not allowed.
Wearing of masks
The President also announced important changes to the regulation on the wearing of masks. "As before, it is mandatory to wear a cloth mask or similar covering over the nose and mouth when in public indoor spaces. However, a mask is not required when outdoors.
"This means that we still need to wear masks when in shops, malls, offices, factories, taxis, buses, trains or any other indoor public space.
"But we do not need to wear masks when walking on the street or in an open space, when exercising outdoors or when attending an outdoor gathering," President Ramaphosa said.
The DA complained that "children will continue to have to endure the discomfort and impediment to language and emotional development of wearing masks at school."
Social distancing
The President said that the regulations on social distancing are also being changed, requiring that a space of 1 metre is maintained between persons in all settings, except schools.
Vaccinations
Going forward, the President said the most important defences against the disease are, firstly, vaccination and, secondly, the observance of basic measures, such as wearing masks indoors.
"The further easing of the remaining restrictions will require that we increase the rate of vaccination among South Africans.
"The vaccine has been shown to significantly reduce severe illness.
"Statistics from our health facilities, clearly show that people who are not vaccinated stand a higher chance of being hospitalised or dying from COVID-19," the President said.
He said vaccination is likely to reduce transmission at home and at places like schools and universities where there is close contact.
"It is vitally important that we get many more of our people between 18 and 35 years vaccinated, and that is why government has launched the #KeReady campaign last month."
The President further encouraged those who are vaccinated to go and receive their booster doses.
"If we are all vaccinated, we can turn our energy, resources and effort to rebuilding our economy and creating much-needed jobs."
Have your say on National State of Disaster
"Due to the changing nature of the pandemic, and due to the progress that has been made through our collective efforts, we intend to lift the National State of Disaster as soon as public comment on the health regulations published by the Minister of health has been completed," said Ramaphosa.
These regulations, when finalised, will replace the State of Disaster regulations as the legal instrument that government uses to manage the pandemic.
Otto De Vries, CEO ASATA, warns that "although the draft legislation indicates that vaccinated travellers won't need to present a negative PCR test for entry into the country, there is a real danger with the proposed legislation that components of lockdown legislation are being written into permanent law".
De Vries also noted that the draft legislation stipulates that all people exiting South Africa must have a full vaccination certificate or a negative PCR test not older than 72 hours, regardless of the destination entry requirements.
All South Africans are invited to make comments on the draft regulations before the 16th of April.
The President however emphasised that what should be clear is that the end of the National State of Disaster does not mean the end of the pandemic. "It means that we are learning to live with the virus in our presence. It means that we are returning, as far as possible, to the lives that we lived before the pandemic," he said.
"It means that we are opening our economy still further, and that we are resuming many of the social and cultural activities that we have missed over the last two years."
DA says this is the 3rd year of living under harmful and nonsensical rules
Siviwe Gwarube MP – DA National Spokesperson – said: "On Wednesday 23 March 2022 South Africa will begin a third year of living under harmful and nonsensical rules undemocratically decreed by the National Coronavirus Command Council.
"The only measure the DA will support is the continuation of the Social Relief of Distress grant. This is necessary because of the extraordinary economic harm caused by lockdown rules.
"The DA will take whatever action is necessary to ensure that every last restriction in terms of the State of Disaster is overturned – and to fight any attempt to make these permanent via regulations in the National Health Act or elsewhere."
Scientists advise on future
The DA said a collective of "eminent scientists" has laid out very clearly what needs to happen with the knowledge gained over the last two years, including that SARS-CoV-2 be removed from the list of notifiable medical conditions.
"They recommend that public health interventions such as optimising ventilation of indoor spaces and masking should be recommended only for during a Covid-19 and/or any other respiratory virus (including influenza should the winter influenza seasons return) waves and for high-risk individuals.
"They recommend that all border restrictions entering and leaving the country regarding SARS-CoV-2 should be removed with immediate effect."
These scientists recommend that the focus of South Africa's efforts in this third year of the Covid-19 pandemic should be on repairing the damage done to children's education, to non-Covid-19 health priorities, to hospital services that have collapsed like in the Eastern Cape etc.
Gwarube says the scientists' view on the proposed, permanent regulations is that they reflect "incompetence and South Africa deserves better".
– Sources include SAnews.gov.za, DA and several travel industry organisations.