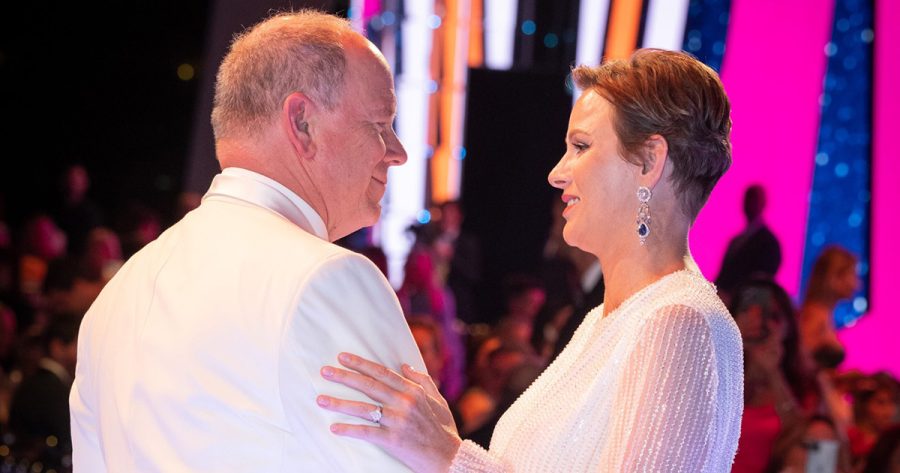 Princess Charlene dances with her Prince as Robbie Williams performs at Monaco Red Cross event
Princess Charlene of Monaco dazzled on Saturday night, 29 July, at the 74th Gala of the Monaco Red Cross. Royal fans noted that it was the former South African Olympic swimmer's first public outing in a month, and many commented on how elegant and radiant she appeared. The annual Red Cross event was held this […]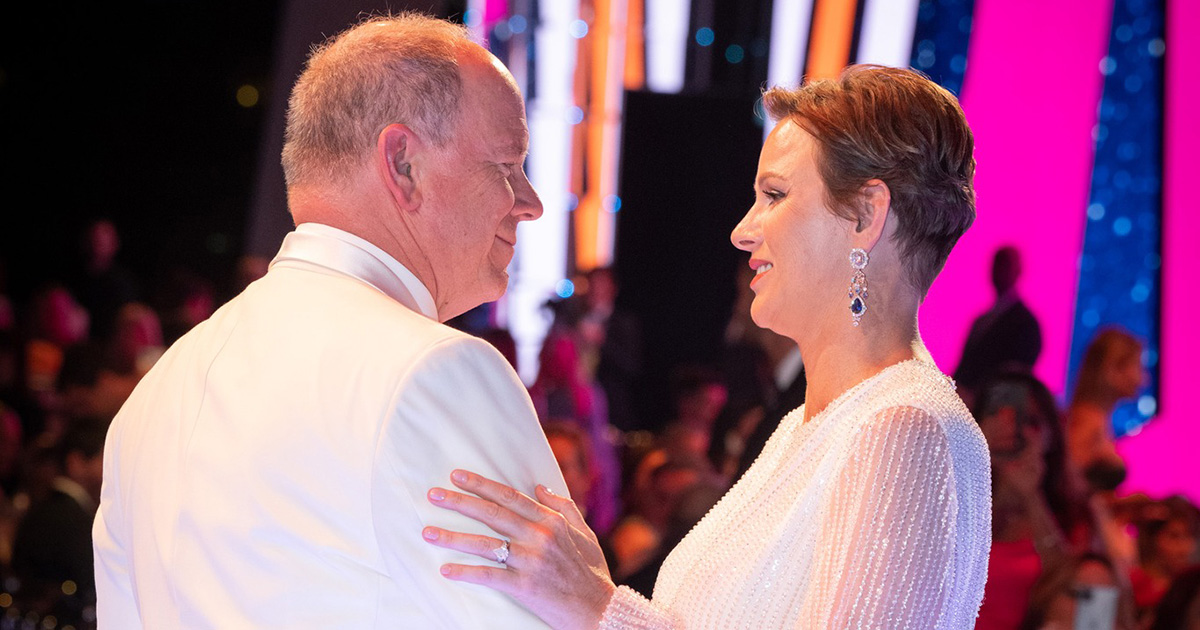 Princess Charlene of Monaco dazzled on Saturday night, 29 July, at the 74th Gala of the Monaco Red Cross. Royal fans noted that it was the former South African Olympic swimmer's first public outing in a month, and many commented on how elegant and radiant she appeared.
The annual Red Cross event was held this year at the Hall of Stars in Monte Carlo.
The Palace said in a statement: "The traditional raffle for the benefit of the Monaco Red Cross was hosted by Alice Taglioni and Yann-Antony Nogès and the evening ended with an exceptional concert by British artist Robbie Williams who performed his greatest hits in front of more than 800 people."

Prince Albert (65) has been president of the Monaco Red Cross for over 40 years, since 17 December 1982. His wife, Princess Charlene (45)  is the Vice-President; and his niece Camille Gottlieb (daughter of Stephanie) is the manager of the Youth Section (pictured below).
Nicole Coste, mother of Prince Albert's 19-year-old son, Alexandre Grimaldi-Coste, posted photos to Instagram showing that she too was at the event. According to the Daily Mail "an awfully awkward encounter was… narrowly avoided at the most important event in Monte Carlo's social calendar".
If Princess Charlene (nee Wittstock) did notice the former air stewardess at the event, she certainly didn't let it show and held her head high, with a beautiful smile throughout the evening as she danced the night away with her prince.
The Red Cross fundraiser began in 1948 when it was founded by Prince Albert's grandfather Prince Louis II of Monaco.
© All Photos: Eric Mathon / Prince Palace
View this post on Instagram