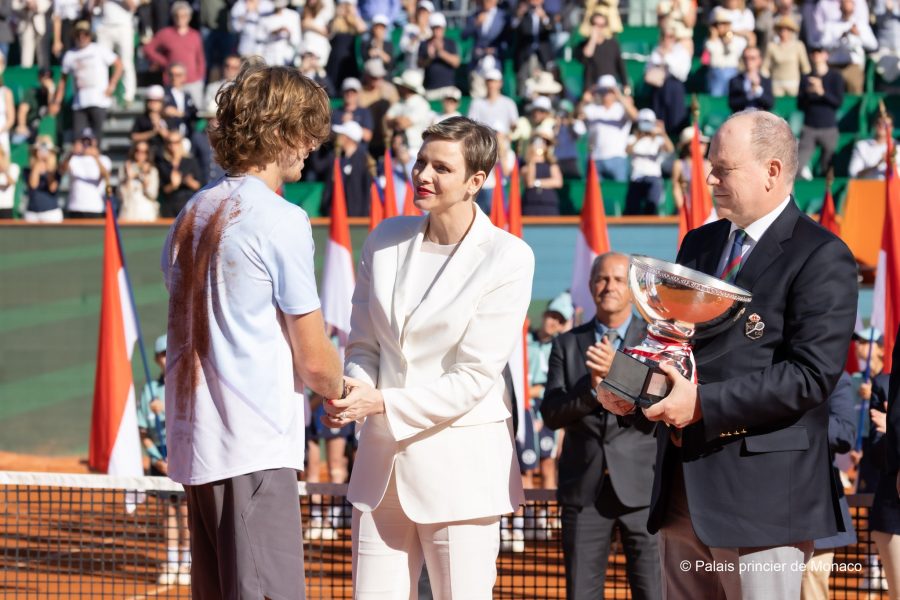 Princess Charlene delights at Monte Carlo tennis tournament
Princess Charlene of Monaco's fans were delighted to see her looking so healthy and happy at the Rolex Monte Carlo Masters, held in the principality over the weekend. French fans said she was a « beauty to behold ». The former South African Olympic swimmer and her husband Prince Albert II, presented the trophy to […]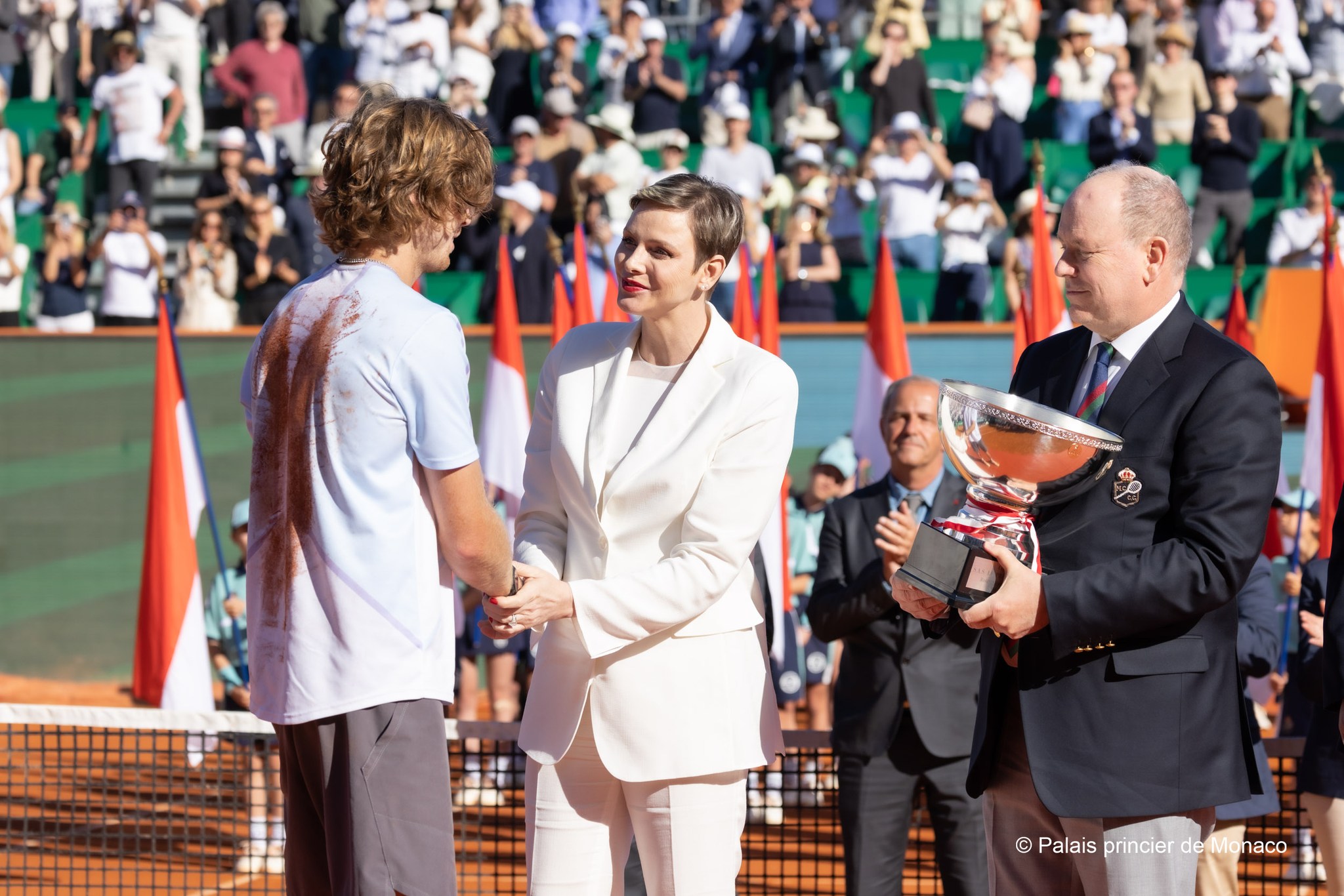 Princess Charlene of Monaco's fans were delighted to see her looking so healthy and happy at the Rolex Monte Carlo Masters, held in the principality over the weekend. French fans said she was a « beauty to behold ».
The former South African Olympic swimmer and her husband Prince Albert II, presented the trophy to Russian winner Andrey Rublev who beat Denmark's Holger Rune. It was Rublev's first ever Masters 1000 in Monaco, the palace said.
Charlene's younger brother Sean Wittstock and his wife Chantell were also in Monaco from South Africa, with their two children, and appeared to enjoy the world class tennis as well as the challenging mountain hikes and breathtaking views in the area.
Prince Albert (65) and Princess Charlene (45) also had their 8-year-old children at the tennis – twins Prince Jacques and Princess Gabriella.
The couple's press office was last month forced to formally deny « malicious rumors peddled by the French magazine Royauté » which claimed the couple was about to split.
A palace spokesperson said: « Please disregard this article which is totally unfounded. »
The article appeared to have been republished from 2021, before the royal couple's tenth wedding anniversary. Unfortunately several social media outlets spread the news as if it was current, and the Palace was forced to issue the denial. Princess Charlene recently told a South African publication that she's planning to sue Royauté.
Prince Albert and Princess Charlene will be at King Charles' coronation on 6 May.
© Photos: Eric Mathon / Prince Palace
Support the Princess Charlene Foundation here.