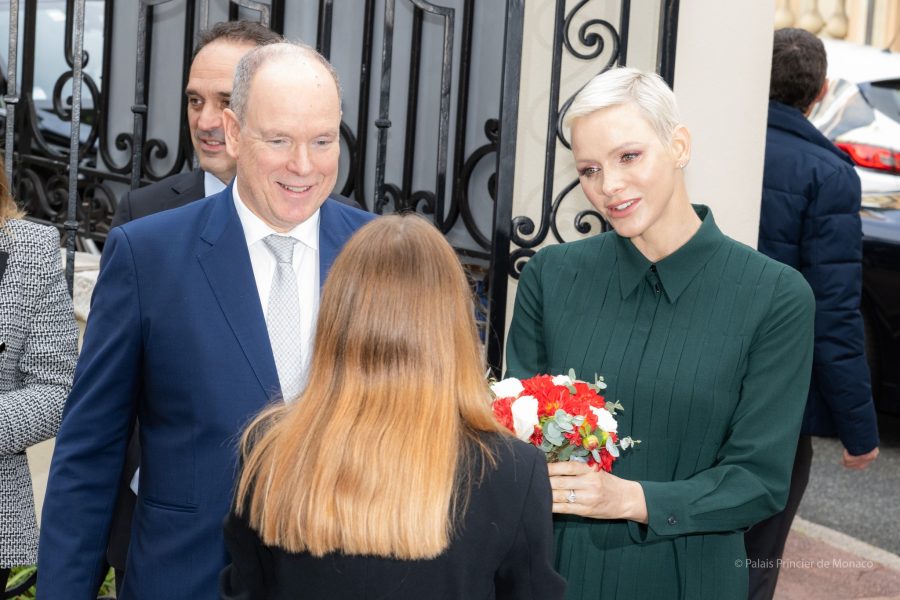 Princess Charlene Distributes Gifts to Monaco Red Cross Beneficiaries
French citizens have been falling in love with the 'magnifique' Princess Charlene of Monaco lately as she appears to have put last year's illness behind her, and has been seen out more – always looking so elegant, regal… and kind. After photos were posted on the Prince's Palace of Monaco page yesterday, there were a […]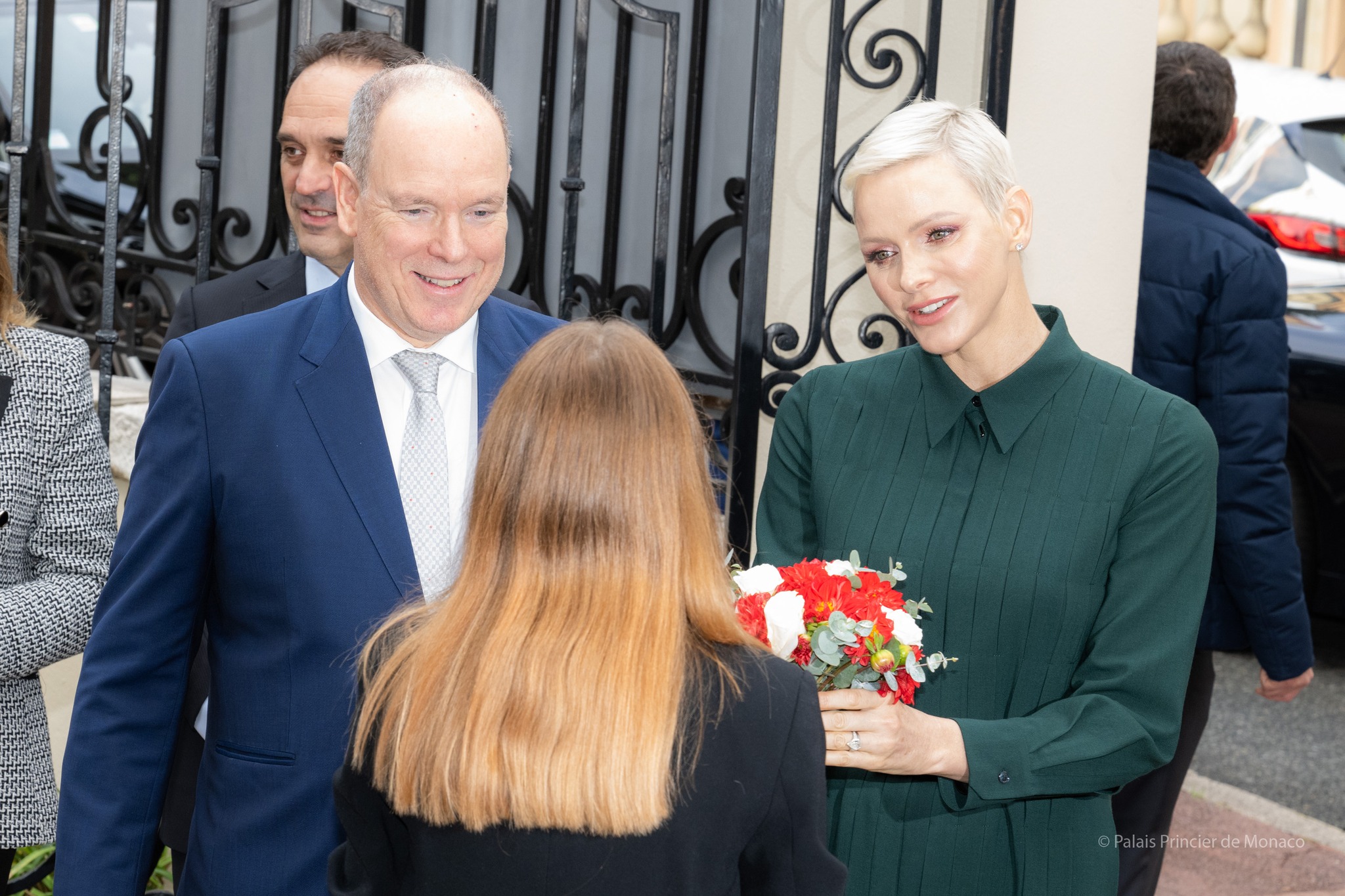 French citizens have been falling in love with the 'magnifique' Princess Charlene of Monaco lately as she appears to have put last year's illness behind her, and has been seen out more – always looking so elegant, regal… and kind.
After photos were posted on the Prince's Palace of Monaco page yesterday, there were a flurry of complimentary comments in French, expressing love and appreciation for the former South African Olympic swimmer (nee Charlene Wittstock). Many noted her kind and caring nature and said how pleased they were she looks healthy and happy again.
In the lead up to the National Day of Monaco this Saturday (19 November), Princess Charlene and her husband Prince Albert (64) handed out packages to the beneficiaries of the Monaco Red Cross (Croix-Rouge de Monaco). They were joined by Camille Gottlieb (24), Head of the Youth Section and Prince Albert's niece (daughter of Princess Stephanie), as well as members of the Board of Directors and volunteers.
The 44-year-old princess looked relaxed and exuded kindness and charm as she and her husband and niece attended the annual charity distribution in the run up to Christmas, gifting people in need. She spoke with Red Cross volunteers and listened to the stories from vulnerable people at the charity event, held at the Red Cross headquarters in Monaco.
The Monaco Red Cross was founded in 1948 by Prince Louis II. It is one of 192 international Red Cross societies and its mission includes saving lives and supporting people in need.
© All Photos: Eric Mathon / Prince Palace