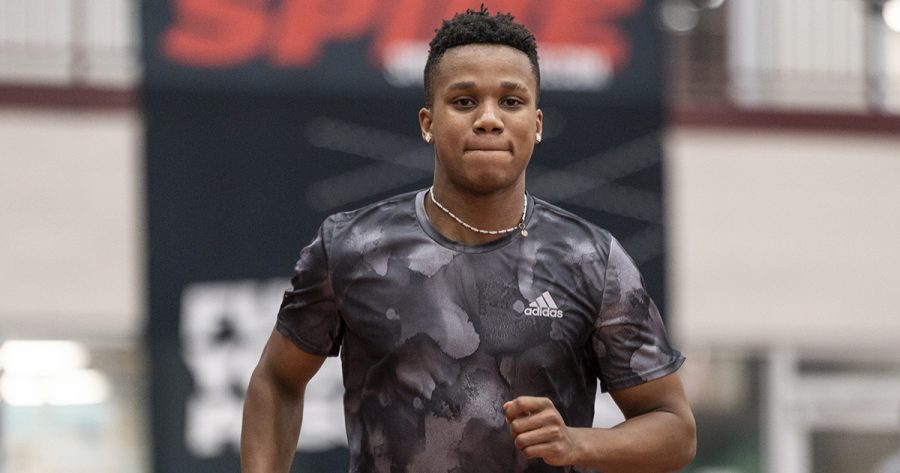 SA Teen Neo Mosebi Breaks US HS Sprint Record as He Trains with Olympians in the USA
South African sprinter Neo Mosebi preps himself for another typical day at SPIRE Academy – first, a morning training session, followed by a day's worth of schoolwork and classes, a second-afternoon training session, and then returning back to his dorm for a few minutes of relaxing before returning to his schoolwork in preparation for the […]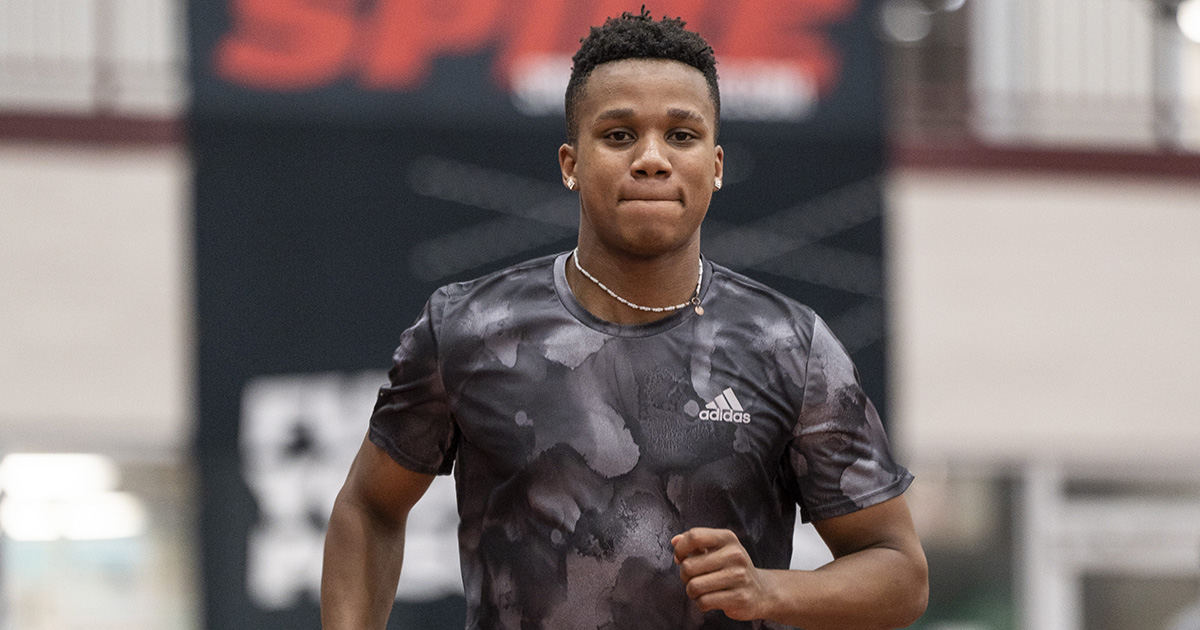 South African sprinter Neo Mosebi preps himself for another typical day at SPIRE Academy – first, a morning training session, followed by a day's worth of schoolwork and classes, a second-afternoon training session, and then returning back to his dorm for a few minutes of relaxing before returning to his schoolwork in preparation for the next day.
This is the norm for student-athletes at SPIRE, an international sports boarding school in northeast Ohio in the U.S., near the shores of Lake Erie and just outside of Cleveland. SPIRE's focus is on developing and preparing student-athletes for the next level in their respective sport. For 18-year-old Neo, this is everything he has ever wanted and everything he has worked towards – he wouldn't have it any other way.
And it's clearly doing wonders for him. Last week he ran the FASTEST 200m time in the United States this year for a High School athlete!! (Watch video below.) Those who have met Neo describe him as an "amazing young man with an incredible story. He's extremely polite, responsive and humble."
Raised by his aunt from age five
Neo grew up in Qonce in the Eastern Cape and was raised by his aunt from age five. After never knowing his father, Neo's mother passed away unexpectedly just a short time after his younger brother was born. The two brothers were soon split up and raised by separate aunts.
"One of the hardest things I had to face [was] not having a male figure in my life to give me those talks that my mom couldn't give me," Neo explained. "That's why I am going to be there whenever my brother needs my help."
A natural athlete from the beginning, Neo eventually found himself attending Maritzburg College in Pietermaritzburg, KwaZulu-Natal – participating in rugby, cricket, hockey, and track. He quickly found that his natural speed was his true talent and soon began rising amongst the youth sprinting ranks in South Africa. As his skills improved, he realized that he was a part of a youth movement in his home country that was ready to take the sport to a new level.
"Track and field in South Africa is definitely growing," Neo stated. "The youngsters that are coming up are really giving the senior athletes a run for their money." Earlier this year, Neo finished third in the South African Senior Athletics Championships in Cape Town – only .03 seconds behind South African sprint legend and Olympian, Akani Simbine.
Olympian Kibwe Johnson reached out to Neo directly
When it came time to make his next move, an unexpected message came from another Olympian an ocean away. Kibwe Johnson, SPIRE's Director of Track and Field, heard about Neo's talents and reached out to him directly via Instagram.
"I reached out to Neo to express my interest in him joining our Academy. Neo was clearly a great talent and his goal from the very beginning was always to go to a good university and run professionally," Johnson explained. "I'm thankful that Neo and his family had faith in me and SPIRE to allow us to be a chapter in this young man's story." 
From there, the conversations continued and Neo quickly realized that SPIRE was the place for him to take his training to the next level. Not only was he going to have the opportunity to learn from an Olympian like Johnson, who specializes in the hammer and throws, but also from two other Olympians in pole vaulter Tim Mack and former Jamaican sprinter, Kerron Stewart. All three make up a dynamic trio of coaches who lead the SPIRE track and field program and mould the next generation of Olympians. In just a few short months, Stewart has proven to have a dramatic impact on Neo, both on and off the track.
"She's one of the best coaches I've ever encountered. Not only is she brilliant and amazing on the track, she [checks up] on you to see if you are doing well and that your grades are up to standard." Neo states academics are just as important as his athletic ability, "She wants all [of] her athletes to go to a [Division I] College and academics are important for that step."
Neo has "tremendous talent" AND is "coachable"
Stewart herself also has some high praise for Neo and his abilities.
"There is no doubt Neo has a tremendous amount of talent, but what I believe makes Neo special is the fact that he is coachable, he is a student of the sport, he is a born leader that knows when to follow, and most importantly he is a young man of true character and discipline," Stewart exclaimed.
What's next for the young sprinting prodigy? After his academic year at SPIRE wraps up, he hopes to run for a major Division I program stateside and has already visited the likes of Auburn, South Carolina, as well as perennial track and field powerhouse, Oregon. He also has plans to visit two other universities before making his final decision.
Dream to represent South Africa at the 2024 Paris Olympics
From there, his sights are set on the highest level of the sport to represent South Africa in the 2024 Summer Games in Paris. He knows that his next academic choice is one that will be the catalyst for his ultimate goal. "My college decision [is] so important to me because my freshman year at college [is] the year I'd have to try and qualify for the [Olympics]."
However, he's already wise and humble enough to understand that there is life after his athletic career and knows that everything comes full circle. He envisions opening his own physiotherapy business, employing trainers to assist athletes in recovery and treatment. "I'd love to give back to the sport because track has opened so many doors for me and has given me opportunities that nobody has ever given me."
For a young man that has faced more than his share of challenges since the very early stages of life, no one has a brighter outlook and embodies the South African spirit more than Neo.
WATCH SA teen Neo Mosebi has the fastest 200m sprint time in the US for a High School athlete in 2022!
View this post on Instagram
WATCH SPIRE Institute & Academy 2022
MORE: Spire Academy