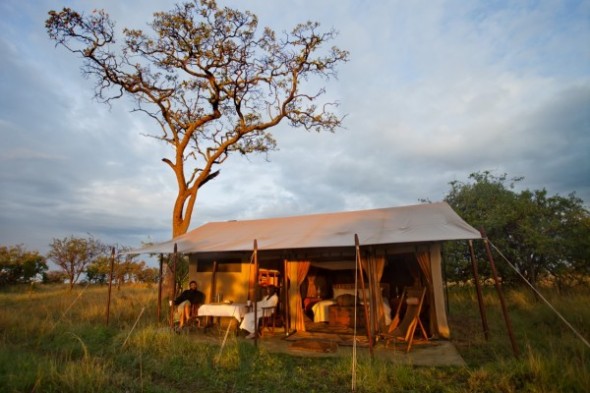 A Few of our Favourite Books (and Movies) Set in Africa
I've been meaning to do this for a long time, but at every time of sitting down to write, it's the one subject that slips from my mind. A safari reading list. There are so many wonderful books on Africa and it is always such a wonderful part of safari campfire conversation. Yet we never […]

I've been meaning to do this for a long time, but at every time of sitting down to write, it's the one subject that slips from my mind. A safari reading list.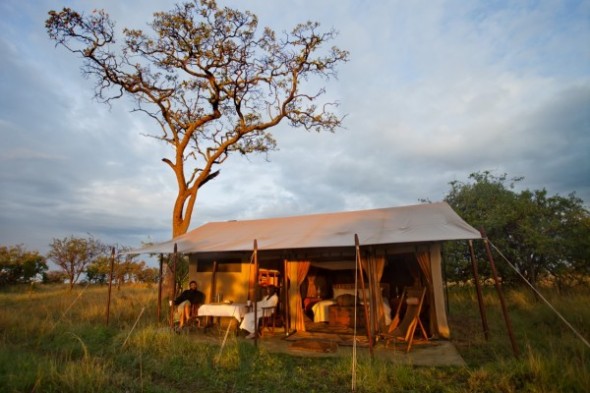 There are so many wonderful books on Africa and it is always such a wonderful part of safari campfire conversation. Yet we never write them all down. It's always half-remembered titles and semi-forgotten subjects.
So here goes. And like most of these things, it's a list of personal favourites and it changes as time goes by. But I do feel all of these titles reflect the kind of safaris that we like to do. (You can click on the titles to view more on Amazon.)
Non-Fiction Books on Africa for Safari Reading
1. The End of the Game – Peter Beard
This one is my personal favourite with a style all of its own. Excellent photography by my favourite photographer and great writing to go with it about the plight of wildlife.
2. Eyelids of Morning – Alistair Graham & Peter Beard
As above! About time spent living on Lake Turkana researching crocodiles.
3. Out of Africa – Isak Dinesen (Karen Blixen)
4 .My Traitor's Heart – Rian Malan
A thorough and complex book about living with a conscience in South Africa during the apartheid era. Malan does the immensity of the problem justice with the time and detail he has put into this wonderfully written book.
5. The Trouble with Africa – Vic Guhrs
This is a great book written by my friend Vic, filled with light-hearted and funny stories of our time living in Zambia's famous Luangwa Valley.
6. Empires of the Monsoon: A History of the Indian Ocean and its Invaders – Richard Hall
This is a detailed look at the rich history of the East African coast. Actually, it's a big book, and it's the first one third that deals with Africa's east coast. Thereafter it moves further afield to India and the East.
7. Following the Dust – Craig Doria
During the pre-children era, I kept journals of all the fun times in the bush and used these journals later to put together a collection of safari tales. I also tried to discuss the ethics of hunting and the possibility of hunting as a tool for conservation.
8. African Safari: Into The Great Game Reserves – Peter and Beverly Pickford
This is a big photographic book which seemed to me to show a change from the Pickford's previous style. It is filled with large beautiful dramatic photographs.
9. Nine Faces of Kenya – Ed: Elspeth Huxley
10. Mimi and Toutou Go Forth – Giles Foden
A really unusual take on the first world war and how it was fought on Africa's Lake Tanganyika. It centres around the somewhat odd character of the commander of the British troops on the Lake.
11. The Man Eaters of Tsavo – Colonel J H Patterson
A wonderful old Victorian account of the infamous Man-eating lions that tormented the workers during the building of the railway line between Mombasa and Nairobi. This was one of the first books that I read as a child in KwaZulu-Natal which really enthralled and sparked a passion for Africa's wild places.
12. A Testament to the Wilderness – Ten Essays on an Address by C A Meier
These are Jungian Analyses on the importance of wilderness on our well-being.
13. West With the Night – Beryl Markham
14. Kakuli – Norman Carr
Norman was a very well know conservationist in Zambia, and I was very lucky to have apprenticed under him and to have worked for him for the last ten years of his life. He wrote several books about Africa and wildlife and this was his last one.
15. A Tear for Somalia – Douglas Collins
16. Don't Let's go to the Dogs Tonight – Alexandra Fuller
17. The Blue Nile – Alan McCrae Moorehead
18. The Tree where Man was Born – Peter Matthiessen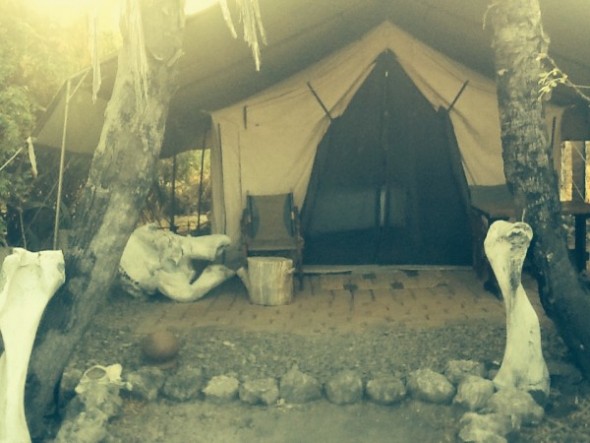 Fiction Books set in Africa for Safari Reading
1. The Hanging Tree – David Lambkin
2. The Constant Gardener – John le Carre
3. A Story Like the Wind – Laurens Van Der Post
4. Heart of Darkness – Joseph Conrad
5. The Grass is Singing – Doris Lessing
6. Something of Value – Robert Ruark
7. The Power of One – Bryce Courtenay
And since we are here, why not throw some movies in as well…
Movies based in Africa
1. Virunga
Directed by Orlando von Einsiedel. A moving new documentary on the plight of Gorillas in the Congo. Nominated for an Oscar. This one is a must!
2. Out of Africa
Directed by Sydney Pollack, starring Robert Redford and Meryl Streep. Of course, should be viewed once a year!
3. The Constant Gardener
Based on Le Carre's book (see above), it's a very good movie starring Ralph Fiennes, Rachel Weisz & Bill Nighy and directed by Fernando Meirelles.
4. The Ghost and the Darkness
Directed by Stephen Hopkins and starring Val Kilmer and Michael Douglas. This is about the infamous man-eating lions of Tsavo back in the early 1900's.
5. White Hunter, Black Heart
I saw this a long time ago. It's about a hunter who became obsessed with killing an elephant and put his whole party at risk. Clint Eastwood directs and stars along with Jeff Fahey.
6. The Gods Must Be Crazy
Directed by Jamie Uys and starring Marius Weyers, Sandra Prinsloo and N!xau. A light-hearted comedy. It might be a bit dated by now – in many ways!
7. Mountains of the Moon
John Hanning Speke and Richard Francis Burton and the search for the source of the Nile. Directed by Bob Rafelson and starring Patrick Bergin, Iain Glen and Delray Linob.
Feel free to add your own below…