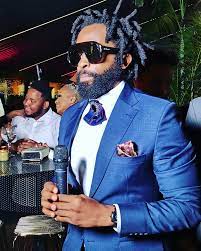 Sizwe Dhlomo comes at DJ Sbu and says he is thirsty
DJ Sbu expressed his willingness to go back to the radio. Sizwe Dhlomo, however, asserted that Sbu is thirsty and not yet prepared to serve. Dj Sbu Image via Instagram @djsbulive It appears that Sizwe Dhlomo is seeking another media figure to engage in a social media battle with him, given that Vusi and Unathi […]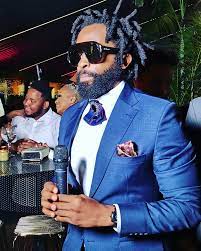 DJ Sbu expressed his willingness to go back to the radio. Sizwe Dhlomo, however, asserted that Sbu is thirsty and not yet prepared to serve.
Dj Sbu Image via Instagram @djsbulive
It appears that Sizwe Dhlomo is seeking another media figure to engage in a social media battle with him, given that Vusi and Unathi have chosen to bluetick Sizwe on social media.
As a result, it looks like DJ Sbu will be his next victim.
ALSO READ: Sizwe Dhlomo is unapologetic about Unathi Nkayi's dismissal
As a result of his termination from Metro FM in 2015, DJ Sbu has not been on the air for years. After his termination, he started his own local radio station, Massiv Metro, and entered the podcasting industry through his YouTube channel, Hustlers Corner SA.
DJ Sbu was prepared to "serve" again when he said he would be open to returning to the radio if the perfect commercial opportunity arose, even without a big paycheque.
Sizwe didn't just say that DJ Sbu was thirsty to return to commercial radio, he further clarified that for DJ Sbu and his supporters. He mentioned that working for a living as a radio DJ is not "serving," when working a nine-to-five job.
ALSO READ: Pearl wants Vusi Thembekwayo and Sizwe Dhlomo to get physical
DJ Sbu has, however, had very little influence on pop culture since his final days on Metro FM, aside from the controversy surrounding his energy drink company, MoFaya.
This is true, even though other former radio veterans with a bad reputation have all been given the opportunity to work at large or well-known radio stations.
ALSO READ: Vusi Thembekwayo vs Sizwe Dhlomo – who is richer?
SIZWE DHLOMO, UNATHI NKYAI AND VUSI THEMBEKWAYO
Sizwe Dhlomo may be a successful businessman, although his exact net worth is unknown. He is also an accomplished broadcaster who has no problem bragging about his impact at his current station, Kaya 959 and to the world.
Despite all of his professional achievements. He appears to be making news majority of the time now that he has sparked rivalry with others in his profession.
ALSO READ: 'No respect for the guy': Vusi Thembekwayo on Sizwe Dhlomo
His go-to business partner and top local motivational speaker Vusi Thembekwayo is typically the one with whom he has the most public disagreements!
With their incessant sobs on the blue Twitter app, the two have been amusing users. Unathi Nkayi, a former co-worker and supposed friend, is another go to. This came about when Sizwe revealed Unathi's deception in claiming that Dhlomo had threatened and intimidated her.
Sizwe is therefore constantly prepared to make fun of Unathi.