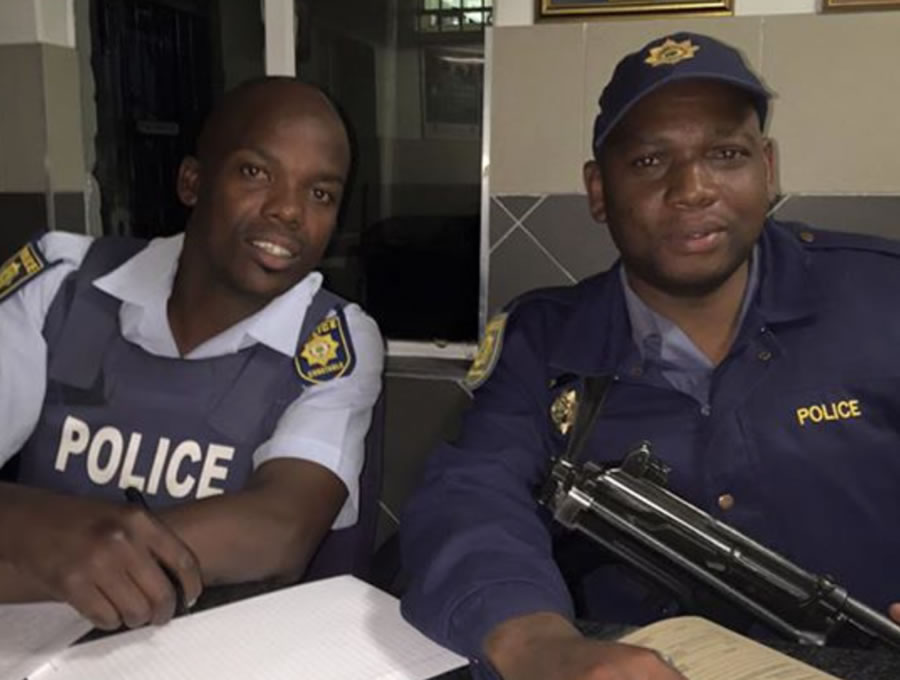 South Africans Shout Out to More #CaringCops after Armed Robbery
After the recent shout out to #ConstableMiracle in Cape Town, two policemen in Johannesburg have been praised on social media for their "great and speedy work" after a Bryanston football team had an altercation with armed men. Working together the Bryanston Warriors soccer team and police were able to track one of the stolen phones […]

After the recent shout out to #ConstableMiracle in Cape Town, two policemen in Johannesburg have been praised on social media for their "great and speedy work" after a Bryanston football team had an altercation with armed men.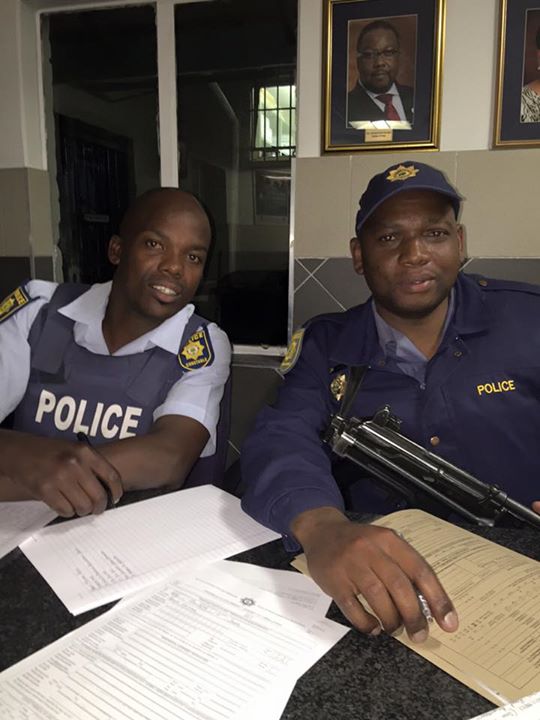 Working together the Bryanston Warriors soccer team and police were able to track one of the stolen phones and ultimately catch the robbers.
One of the footballers, Damian Ristović, published a post on Facebook on Tuesday (15 September) explaining that after their usual training session on Monday evening, just after 8 pm, they noticed two armed men jump the fence which is connected to the N1 highway.
"The men went straight to our players' bags while loading their weapons and firing off a shot. They stole all the bags that were on the grand stand which included phones, clothes, wallets, car keys and cash." (He added that "thankfully in the process our coach and captain brought calmness, as understandably a few players wanted justice.")
Fortunately the robbers left behind player Brett Jones' car keys and iphone. Another player, Jason Vicente, realised that his stolen phone could be tracked via gmail.
And so, wrote Damian, "Brett Jones accompanied the police officers in this picture tracking [the robbers] via his phone and after a quick chase they caught the robbers at an Engen garage in a taxi.
"Most of the players' belongings were retrieved barring some cash, clothes and licenses. I believe Constable Ndlovu and Constable Sepeng of the Douglasdale police station deserve a lot of credit for their great and speedy work as being the first on the scene and being so quick to catch the armed men.
"After remaining at the police station till the early hours of the morning the officers told our team 'If we work together we will always win' – give credit where it's due. Very thankful to GOD that all our team are alive and unharmed and that justice was served."
Brett, who accompanied the police, also uploaded a shout out message saying, "Last night was honestly one of the most unique experiences of my life and I really want to appreciate & give the SA Police Department a digital high five."
Brett said the chase lasted about 20 minutes and that once "the police stormed the taxi [the robbers] were in & arrested them with our phones, the gun & more.
"Having a first hand experience of the jobs our policemen & women have to do day in & day out gave me a new respect for all of them. Yes, there are issues but let's give credit where credit is due.
"Thank you Constable Sepeng & Ndlovu."
A visit to the Douglasdale Police Station's facebook page shows several happy "customers" including one comment from Thomene Dilley saying "the best damn police station! Nicest officers, such a friendly bunch!"
MORE
View Brett's original message here.
View Damian's original message here.