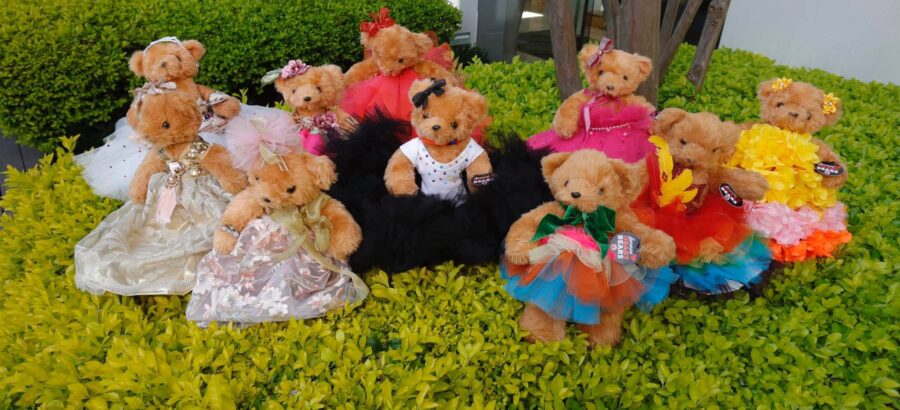 South African Designers Launch Brave Heart Bears
It's time for a beautiful teddy bears' picnic in South Africa, as a unique collection of 100 exquisitely dressed and styled teddy bears – from over 36 top South African designers – is launched today. The teddybear campaign coincides with the launch of 16 Days of Activism, and aims to raise funds to ensure every […]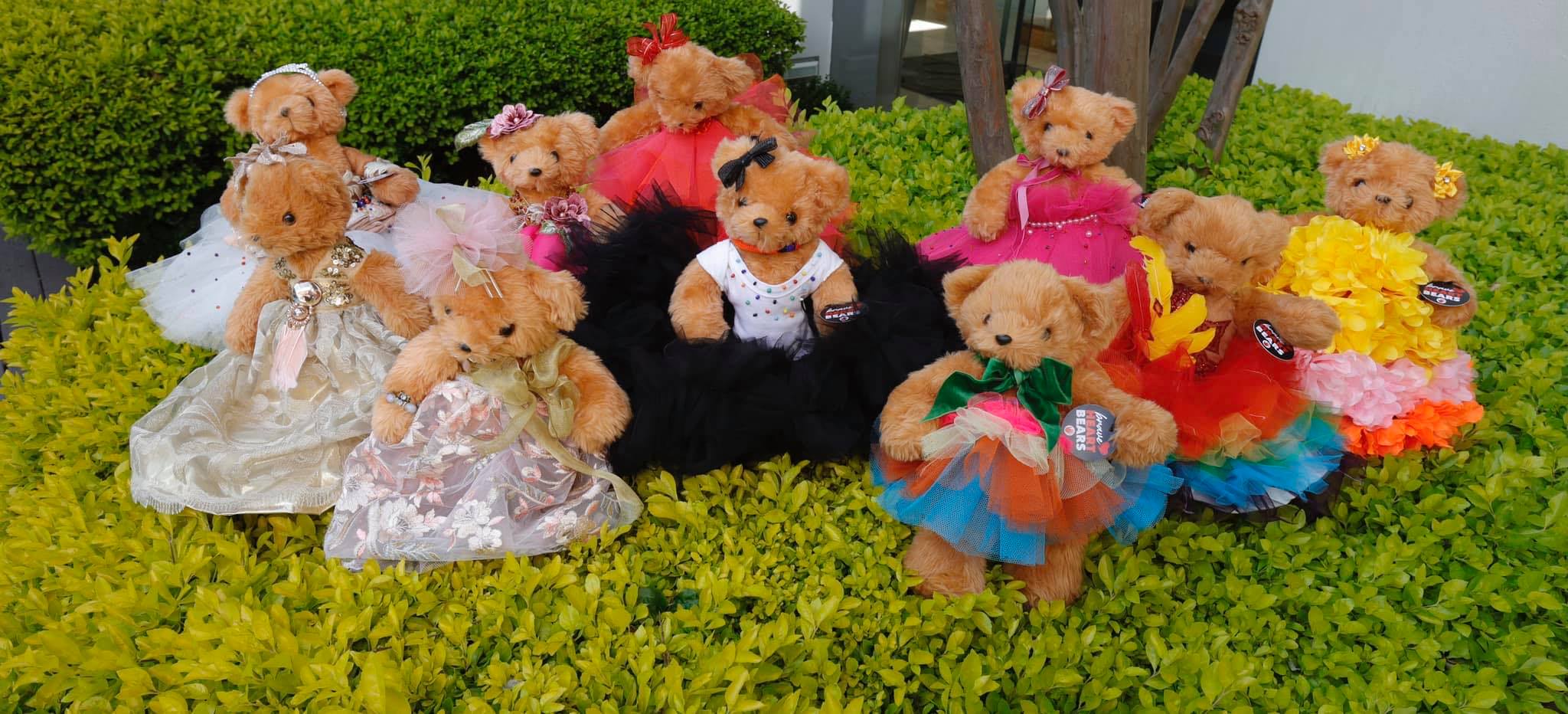 It's time for a beautiful teddy bears' picnic in South Africa, as a unique collection of 100 exquisitely dressed and styled teddy bears – from over 36 top South African designers – is launched today.
The teddybear campaign coincides with the launch of 16 Days of Activism, and aims to raise funds to ensure every child that's abused receives the therapy that they need afterwards.
The  initiative comes from Women and Men Against Child Abuse (WMACA), and was launched today in association with jewellery designer Jenna Clifford and top SA designers, popular brands and well known South African personalities like the Soweto Gospel Choir, hip hop artist Riky Rick, former Miss SA Sasha Lee Laurel and END GIRL HATE founder and artist Leanne Dlamini amongst others.
The rare and gorgeous collection will be on display and for sale from today (25 Nov) at Jenna Clifford Studios in Morningside, Johannesburg until 20 December. All funds raised from the sales of the unique collection bears will be used for free therapy for children at Kidz Clinics in Boksburg and Alex.
WMACA, which offers essential services to kids who have been sexually abused, says it is overwhelmed by the generosity, extraordinary creativity and care put into creating the most exquisite collection of Braveheart Bears. This is the first in what will be an annual brave heart bears initiative.
"Joy, Comfort, Trust, Companionship, Friendship, Love and Kindness have arrived," says Penny Stein from Penny Stein Promotions.
Abuse of women and children exploded during Lockdown
Tragically, during Lockdown, the numbers of abused women and children literally exploded, said organisers. Over the past eight months, WMACA have assisted with 3.500 children's therapy sessions, 90 parent sessions and 120 family sessions, according to a press release. Their services are free to all children and parents.
WMACA founder Miranda Jordan says:
Why do kids love bears so much? Besides being cuddly and cute, they offer unconditional love, reassurance, security and companionship. Even in our high-tech world of gadgets and gizmos, their love affair with the simple teddy bear runs deep which is why BRAVE HEART BEARS was the perfect initiative to launch for what we are working towards.

It is well known and well documented the long term, I often refer to the LIFE LONG impact of child sexual abuse which may cause a range of negative consequences for the mental health and adjustment in childhood, adolescence and adulthood for the victim. I often refer to abuse not only stealing the childhood but also it steals their adulthood and that is why both early work at our Clinics is often followed by later work with our Advocacy team.

Important aspects of the abuse include the relationship with the perpetrator, the betrayal of trust, the age and gender of the child, and the particular form of abuse are all significant factors. The BRAVE HEARTS BEARS Initiative will help us with a much needed financial injection to help those broken little souls by giving them the tools to navigate a positive way through their pain. Now in our 20th year of helping vulnerable children, we are honoured to have undertaken over 146 000 treatment services to our beloved children.
Participating South African designers include: Scalo, Anel Botha, RUBICON, TN Collectiv, Fundudzi by Craig Jacobs, JJ Schoeman, ERRE, Palse Homme, JULIAN, George Malelu, LloydHot Sense, Sun Goddess, Warm the World,Henrietta by Calvin N, Lindani Styling, Young and Co, House of Velour, AMEN, House of Conee, Touch Of Bling, The Bam Collective, Mavromac Fabrics, Cee Jay, Tshepo Jeans and NAKED APEX YFM.
Visit Jenna Clifford Studios in Morningside, Joburg from 25 Nov to 20 Dec to view and purchase your own unique brave heart teddy bears!