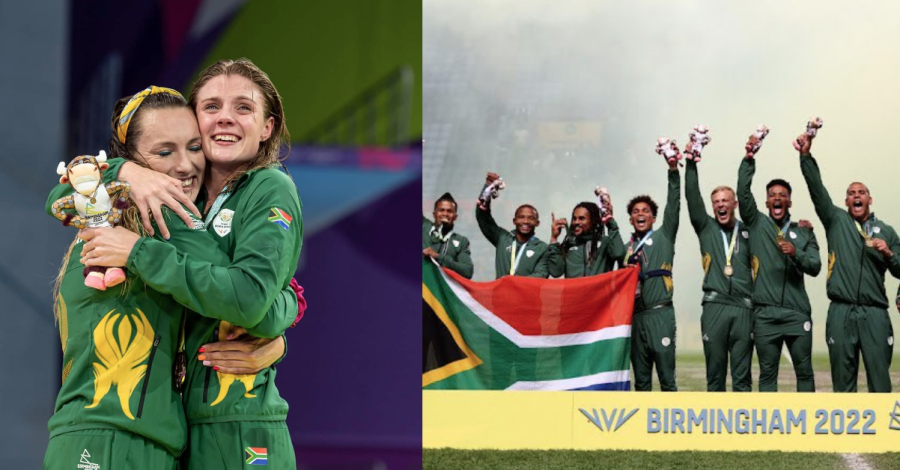 South African Medallists to Receive Cash Bonanza After Commonwealth and World Games Glory
Team SA athletes will be richly rewarded for their awesome performance at the Birmingham 2022 Commonwealth Games and World Games. SASCOC will be rewarding Team SA's 27 medallists and their coaches through incentives funded by the National Lotteries Commission (NLC). Breakdown of the allocations: Athletes' incentives: Gold- R100 000, per athlete Silver- R 50 000, […]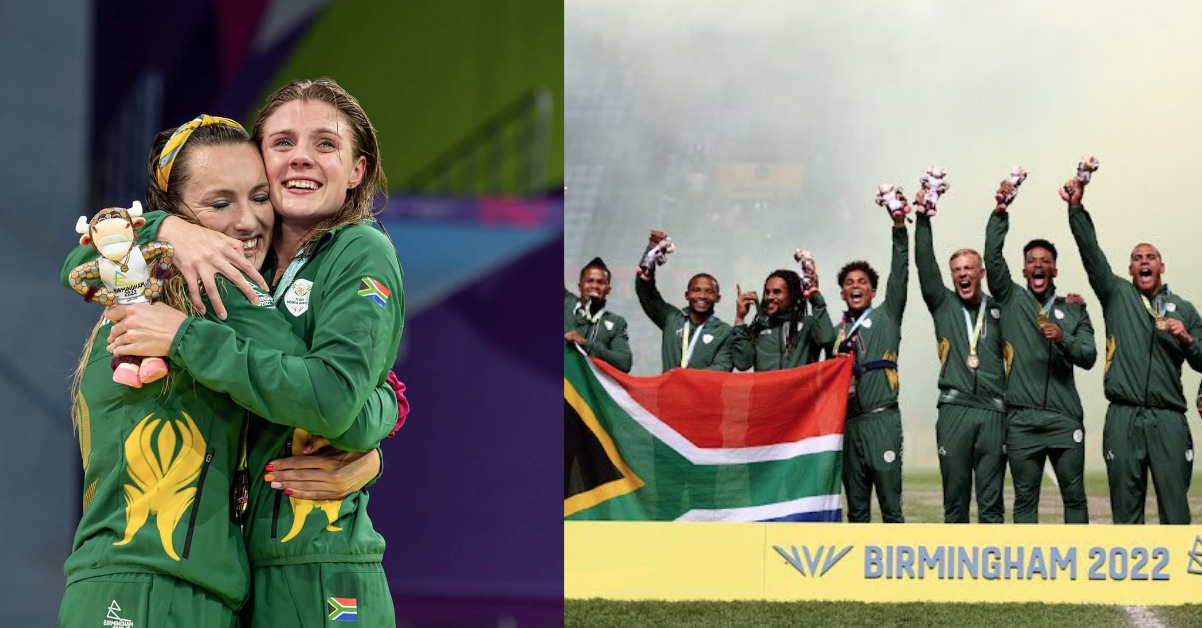 Team SA athletes will be richly rewarded for their awesome performance at the Birmingham 2022 Commonwealth Games and World Games.
SASCOC will be rewarding Team SA's 27 medallists and their coaches through incentives funded by the National Lotteries Commission (NLC).
Breakdown of the allocations:
Athletes' incentives:
Gold- R100 000, per athlete
Silver- R 50 000, per athlete
Bronze- R 25 000, per athlete
Coaches' incentives:
Gold- R15 000 – per coach
Silver- R10 000 – per coach
Bronze- R5 000 – per coach
Team SA impressed at the Commonwealth games during July and August, claiming seven gold medals, nine silver medals and 11 bronze medals.
Lara van Niekerk was first to win gold in the women's 50 metre breaststroke, followed by fellow swimmers Pieter Coetzee (gold in the men's 100 metre backstroke) and Tatjana Schoenmaker (gold in the women's 200 metre breaststroke).
The South African national rugby sevens team was next to win gold for Team SA, beating rivals Fiji in the final. The Blitzboks' win only accounted for one gold medal, but each player will be receiving R100 000 as per the breakdown of the allocations.
Michaela Witbooi followed the Blitzboks' gold with one of her own, finishing first in the Judo women's 48kg category.
Van Niekerk won Team SA's sixth gold medal and her second as she finished first in the women's 100 metre breaststroke, before Ndodomzi Ntutu claimed South Africa's final medal at the games, winning the men's 100 metres (T12).
Source: TeamSA