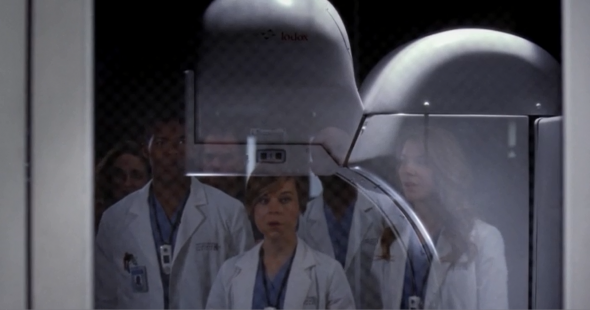 South African Scanner Star of Grey's Anatomy
You know you've made it when you're the star of a huge American television series! And that's what happened recently to a full body X-ray scanner designed by a small but very worthy South African company, Lodox Systems. The scanner played a major role in a recent episode of popular TV show Grey's Anatomy, with […]

You know you've made it when you're the star of a huge American television series! And that's what happened recently to a full body X-ray scanner designed by a small but very worthy South African company, Lodox Systems.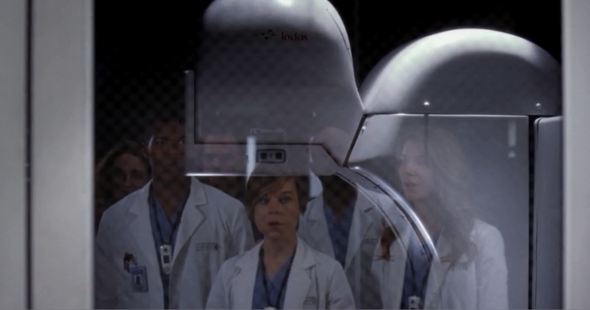 The scanner played a major role in a recent episode of popular TV show Grey's Anatomy, with the human stars of the show fawing and fighting over the right to be the first to use the much coveted machine. A commercial could not have promoted the scanner any better, but this was no product placement. The storyline was independently researched and written by the Grey's Anatomy producers.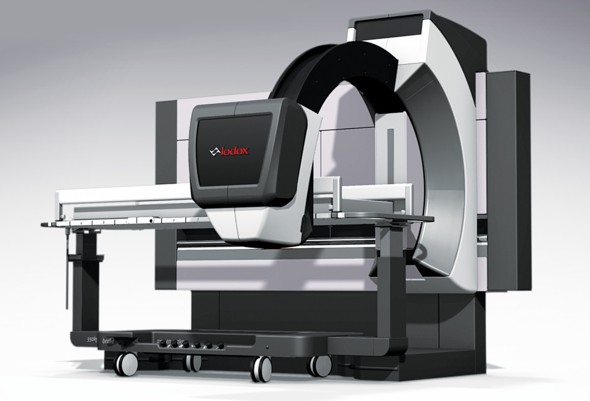 The scanner under the spotlight was designed and produced by Lodox Systems in South Africa. It has the ability to take an entire body scan in just 13 seconds, which has great advantages for treating trauma patients…and television acting aside, it demonstrates South Africa's continued medical innovation that's of an international standard started by icons such as Alan Cormack and Dr Christiaan Barnard.
The scanner's star role in the ABC series was handled by their North American office, including Engineering Technician Ryan Tibbs who managed to squeeze in a cameo role in the show (see the guy in the brown scrubs in the photo below).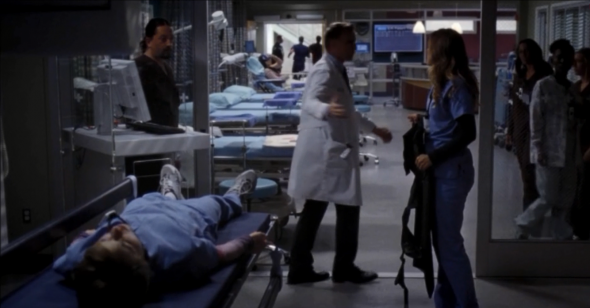 The cast and crew were apparently as enthusiastic and interested in this life-saving technology as the famous medical characters they play.
The scanner started its life at De Beers DebTech where this technology was first devised for a security device on the diamond mines. In the late '90s, a group of these engineers, headed by Herman Potgieter (who only retired last year), formed the design team that designed and produced the first Lodox technology demonstrator.
This technology was so innovative that in 2002 it was decided to form a company Lodox in order to further develop and commercialise the medical application of the low-dose, high-speed, full-body X-ray system they had invented.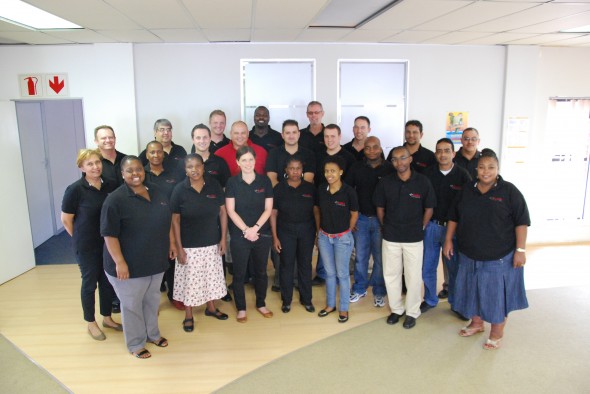 This team included four members who are still a part of Lodox today: Carlos Sousa (Principal engineer -software and electronics – and now the COO), Paul van Looy (Principal engineer – mechanical – now the Engineering Manager), Dries Vermeulen (Senior Electronics Engineer, now the Development Manager) and Gerhard Laniewski (now the Head of Compliance).
If you missed that particular episode ("Idle Hands"), look out for the system in one of next season's shows as it's been confirmed that it will be on set at Grey+Sloane Memorial Hospital.