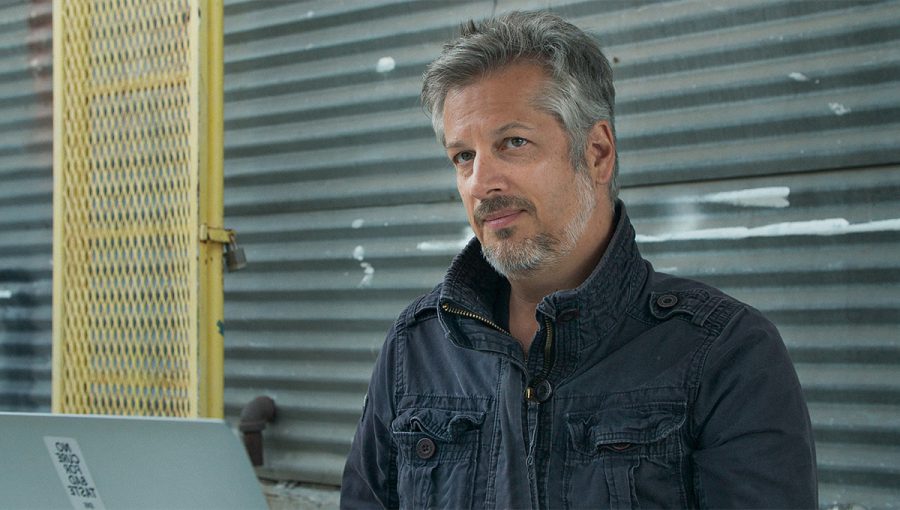 South African Whistleblower at Centre of Hollywood Sex Cult Featured on The Vow
Thanks in part to the testimony of South African filmmaker and whistleblower Mark Vicente, fraudster Keith Raniere is now serving a 120-year prison sentence for crimes from extortion and identity theft to forced labour and sex trafficking. HBO docuseries The Vow Part II, now streaming first on Showmax, investigates American self-help company NXIVM and the soft-spoken "Vanguard" […]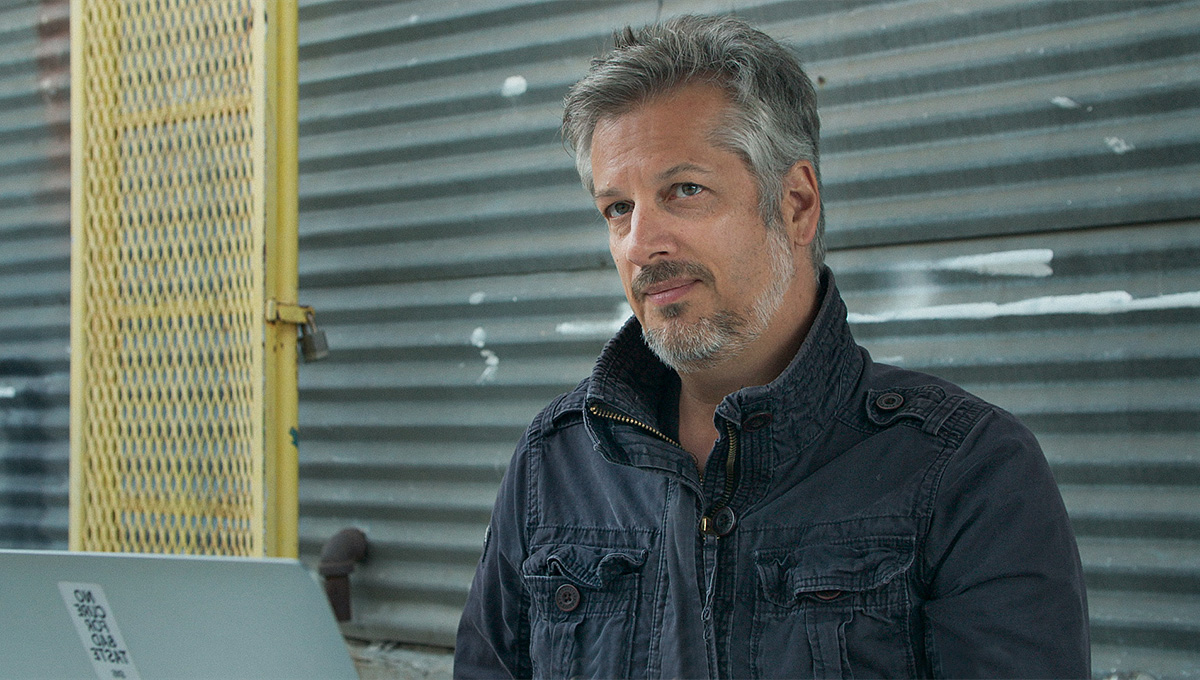 Thanks in part to the testimony of South African filmmaker and whistleblower Mark Vicente, fraudster Keith Raniere is now serving a 120-year prison sentence for crimes from extortion and identity theft to forced labour and sex trafficking. HBO docuseries The Vow Part II, now streaming first on Showmax, investigates American self-help company NXIVM and the soft-spoken "Vanguard" at its heart, Raniere.
Born and raised in Johannesburg, Vicente joined NXIVM in 2005. After working as a cinematographer on films like Sarafina!, starring Whoopi Goldberg, Leleti Khumalo and Miriam Makeba, and Father Hood, starring Patrick Swayze and Halle Berry, Vicente co-directed the sleeper-hit documentary film What The Bleep Do We Know?! and its follow-up, What the Bleep!?: Down the Rabbit Hole, which brought him to the attention of NXIVM.
Shortly after the release of 
What the Bleep!?
, Vicente was contacted by Raniere's partner, Barbara Bouchey, who, along with Salzman, hopped on the company Learjet to meet Vicente. "They said they loved my film… What else did I want to do?'" Vicente says in Season 1 of 
The Vow
. "Which, of course, was, 'I want to make movies. I want to change the world.'"
"The impression I got from them," he says, "is, 'We will help you do all those things. We have the resources; we have the connections; we have the people.' Cause they have, like, billionaires in their group… There's an expression in Afrikaans: 'Met jou gat in die botter geland.' Which basically means, 'You landed with your ass in the butter.' And they said to me, 'Just come and take an intensive with us. Come and see what it is that we do.'"
I said, 'You guys have an ulterior motive. Something's not right here… Everybody is too nice, too kind.'
Vicente travelled to the NXIVM headquarters in Albany, New York State. There, he says, "Nancy was in full force. This woman is sharp, and she's energetic, and she's warm, and she's connecting, but the thing that began to grow on me bit by bit is: everybody was so kind. It's this weird, incredible, idyllic type of society where everybody's rooting for everybody. I went into Nancy's office and I said, 'You guys have an ulterior motive. Something's not right here… Everybody is too nice, too kind. It's all full of sh*t.' And [Nancy] goes, 'Huh, really? What if it's you that's looking for that problem? What if it doesn't exist?'"
When Vicente finally met Raniere in person, they talked for five hours. Raniere asked Vicente about his background, and he explained, "There were many, many problems in [South Africa] – apartheid and racial strife, and people doing some pretty terrible things to one another, that really got me thinking… 'Could the world be different? Could this country be different in some way?' One of the things I've always wanted to do is to figure out how to help people to have a greater freedom of thought."
Raniere's response, Vicente says, was, "'I think that you feel a deep responsibility for humanity. I think, because of your upbringing, and what you saw in your country, you wanna like, do something, that's really gonna help the world, and you're scared that you'll do damage… Is that why you're scared? Is that why you're afraid to hit hard?'"
"It's almost," Vicente says, "like he's showing me the movie version of what I could be like. And at that point, he had me."
As Vicente followed NXIVM's "stripe path", working his way up through the ranks of the company to become a Senior Proctor, he could see himself being part of NXIVM forever. "What was cool about it was that people would come in so concerned about something in their life, and we would help them get clarity," says Vicente. "And it wasn't so much like, 'Oh, I did it,' 'cause we were clear that that's not how it worked, but I do remember the deep sense of privilege that I could help people."
In 2007, Vicente met Australian actress and singer Bonnie Piesse (Beru Lars in Obi-Wan Kenobi and Star Wars Episode: II and III), who would later become his wife. At the time, Piesse was thinking of giving up music. As Vicente tells it, "I said to her, 'Give me five days of your life, and then, if you decide to give up music, go for it.'"
Piesse took her five-day intensive with NXIVM's Executive Success Programme, known as ESP, in 2010, and soon embarked on the stripe path journey herself. The couple got married, and life, by Piesse's own account, got better and better.
But over time, Piesse began to suspect that all was not as it seemed in the NXIVM dream. In 2017, Piesse, who had long mistrusted Raniere, found out about a female-only sect within NXIVM, DOS, a name derived from a quasi-Latin acronym meaning "Master of Obedient Women." Increasingly horrified by what she found, she decided to leave the organisation. But Vicente – who had by then been with the organisation for 12 years – took longer to come around. It almost cost the pair their marriage, but Vicente followed later the same year and the pair would become two of NXIVM's most vocal detractors, sounding the alarm about what was going on long before the press and, later, law enforcement, caught on.
Watching 
The Vow Part II
, Vicente says in the 
HBO "The VOW" (Season 2) Episode 1 – Debrief
, "One of the things that is very painful, watching 
The Vow
, any time… is seeing the good times. It really hurts to see the good times, because we were sold a lie, and there was a kind of utopian paradise feeling that we were experiencing – and I think many people that are still loyal to Raniere are still holding on to that. Our hopes got dashed in many ways, and I don't see it the same way, but I do remember those times, and it's very painful watching that."
But, as he puts it in episode 1 of Part II, "In order to free everybody, everything had to be burned. And that was hard."
Directed by Emmy-winning and Oscar-nominated Egyptian Jehane Noujaim (The Square), The Vow Part II features chilling testimony from the trial, exclusive phone interviews with Raniere from prison and extensive access to co-founder Nancy Salzman, who wrestles with her role in the rise of NXIVM, her relationship with Raniere and her involvement in growing an organisation accused of fostering predatory behaviour and criminal activity.
Season 1 was #3 on Entertainment Weekly's round-up of the best TV of 2020 and was up for Best Docuseries at the 2021 Hollywood Critics Association Television Awards, among other honours. The critics are saying this season is even better. "As storytelling, this is crisper and cleaner than The Vow's first iteration; as psychological portrait, little in the nonfiction space of late matches it," says Variety, where Daniel D'Addario just named it as one of his six best TV series of 2022.
Of his own feelings during the trial, Vicente says, "I remember shaking and I remember saying to myself, 'I'm not going to look at [Raniere]. I'm not looking at the defence table.' But I had to say the defendant's name, 'Keith Raniere'. And then they said, 'Can you point to him?' So I pointed at him and I just held it. And the thing that was just f*cked up was that the way he looked at me when I pointed at him was sort of this, like, 'I'm here for you. I'm still on your side. I still love you.' And I made the decision like, 'F*ck you. You're not getting in my head.' But later on, I had this sudden thought. It was bizarre. It just floated through and it was sort of like, 'What if he's right? What if he actually is a good guy?' And I was like, 'What the f*ck is that thought doing there?' I was so horrified."
Among those convicted alongside Raniere were Smallville actress Allison Mack – reportedly a founding member of DOS – who was sentenced to three years in prison for racketeering, and Seagrams heiress Clare Bronfman, who's serving a six-year jail term for conspiring to harbour an undocumented immigrant for financial gain, and fraudulent use of identification.
Watch The Vow Part II trailer: