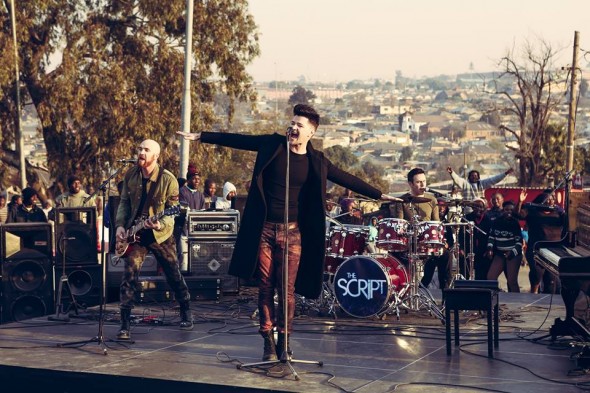 Music Video Showcases The Script's Superheroes in South Africa
Irish rock band The Script were so blown away by the "amazing" crowd of 20,000 people that turned out for them in Johannesburg during their 2011 trip that they returned to Alexandra township last month to film their latest song 'Superheroes'. The result is a powerful and moving tribute to both the people of Alexandra […]

Irish rock band The Script were so blown away by the "amazing" crowd of 20,000 people that turned out for them in Johannesburg during their 2011 trip that they returned to Alexandra township last month to film their latest song 'Superheroes'. The result is a powerful and moving tribute to both the people of Alexandra and the special parents in this land…and around the world.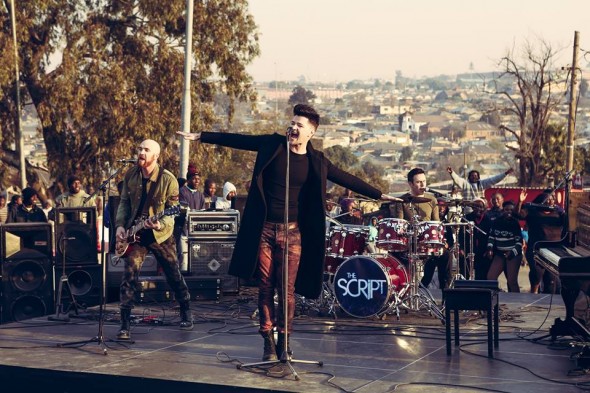 "We want to give back to the community that gave a lot to us on our last tour," says pianist Danny O'Donoghue in a behind-the-scenes video (see below).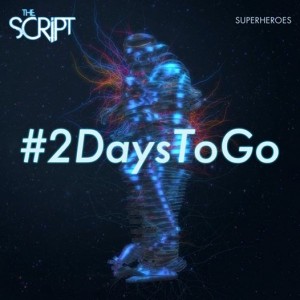 Fans  – known affectionately as #TheScriptFamily by the band – have been doing a countdown to the song's release tomorrow (Sunday 31 August)…and have reacted very positively to the South African-filmed music video. It features clips of The Script performing in Alexandra and celebrates working class heroes.
Director Vaughan Arnell explains that 'Superheroes' is a story about "a guy who in his daughter's eyes, he's the superhero; and he goes to work everyday in a suit.
"He puts his briefcase together…but just to pay his way for her he goes to work on this landfill site."
In the video, the dad takes off his business suit to put on more appropriate gear to work in the rubbish dump…and then puts on the suit again at the end of the day to pick up his daughter.
It's very moving. What a dad will do to take care of his daughter…
Drummer Glen Power says the song's about "people who are at odds with the world, and against all odds…they get up and just go for it!"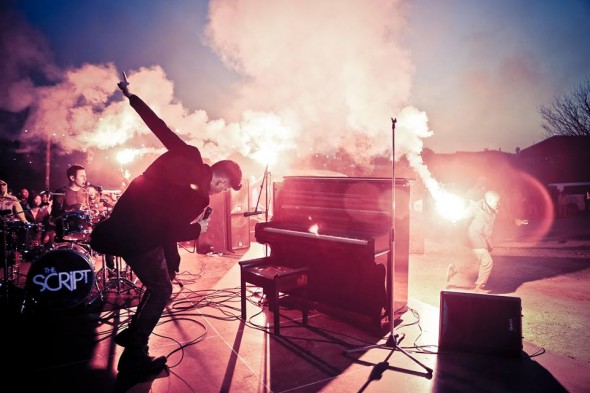 Mark Sheehan, vocalist and guitarist, adds that "Superheroes to me is anyone who has gone through shit all their life, and generally people who have probably been put down their whole life in some way, any way…they end up being very different people when they're older. To me they end up being Superheroes – people who go through that struggle."
The lyrics spell it out fairly powerfully. Here's an excerpt: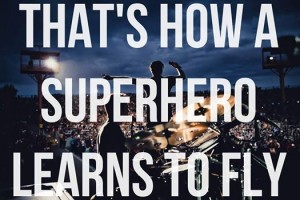 All his life he's been told
He'll be nothing when he's old
All the kicks and all the blows
He won't ever let it show
'Cause he's stronger than you know
A heart of steel starts to grow
When you've been fighting for it all your life
You've been struggling to make things right
That's how a superhero learns to fly
Every day, every hour
Turn the pain into power
'Superheroes' is the first single from The Script's new album 'No Sound Without Silence' which will be released in mid-September (available for pre-order now).
Watch Video – 'Superheroes' by The Script
Watch Video – Behind the Scenes of The Script's 'Superheroes'
The Script – Superheroes (Behind The Scenes)