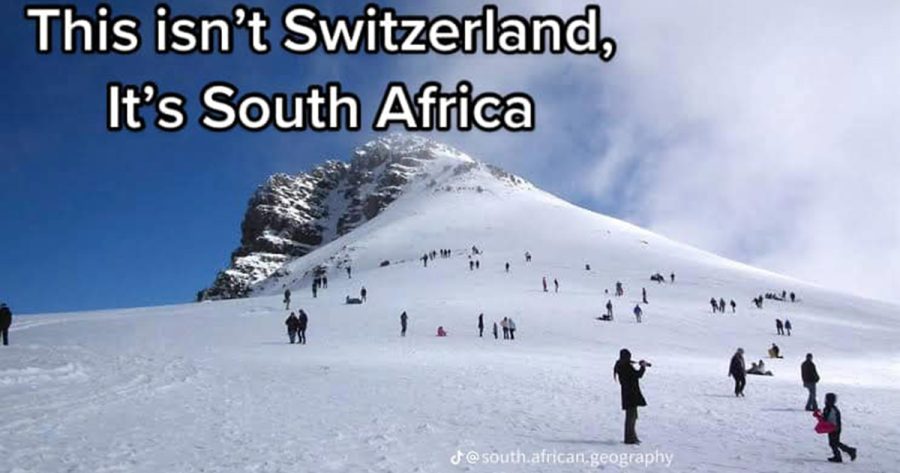 TikTok user shows SA is so spectacular, it has the whole world in one country
Lately it feels like international celebrities have been knocking themselves out to praise South Africa and all her beauty – from Tom Cruise ("absolutely stunning") and CNN's Richard Quest ("most beautiful friendly place") to comedian Trevor Noah on a homecoming trip ("constantly left in awe"). And now a TikTok user has gone a step further […]
Lately it feels like international celebrities have been knocking themselves out to praise South Africa and all her beauty – from Tom Cruise ("absolutely stunning") and CNN's Richard Quest ("most beautiful friendly place") to comedian Trevor Noah on a homecoming trip ("constantly left in awe"). And now a TikTok user has gone a step further – to show just how gorgeous SA is that it encompasses some of the most spectacular beauty from around the world… all in one country.
SA TikTok user, South African Mapper (@south.african.geography) posted a fabulous montage of photos that include pictures that look like a paradise island, a winter wonderland and the lush vineyards of France… all taken in South Africa. You can watch it here.
The montage begins with a spectacular, aerial pic that's quite obviously Cape Town, South Africa:
And then continues to show other photos that look like Australia, the Netherlands, the USA and several other countries… but are in fact SA:
Several TikTok users have pointed out that yet again, this is proof that SA Tourism doesn't need R1-billion to promote South Africa through a foreign football club!
Um, but this may be the Sahara
There are one or two pictures that we can't verify are definitely South Africa… including this one. Although it says it "isn't the Sahara", all Google image searches seem to claim it is the Sahara, and the photographer who uploaded it to Unsplash in January 2016 hashtagged it #Sahara #MiddleEast and #ArabPictures. No mention of SA.
Snow ways!
So maybe the desert pic isn't South Africa (although SA does have the spectacular Kalahari Desert). But amazingly nobody has questioned it. Instead, the only "this can't be South Africa" comments have been directed at the snow pictures… despite annual photos of snow in South Africa being posted on social media!
For more fabulous pics of SA, watch the full montage on TikTok here. 
P.S. For anyone who hasn't seen it snow in SA, enjoy this video:
WATCH Amazing snow footage by Luke Maximo Bell
"The Biggest SA Snowfall for 10 years! Filmed in Matroosberg Reserve."
https://www.tiktok.com/@south.african.geography/video/7204866343697452330