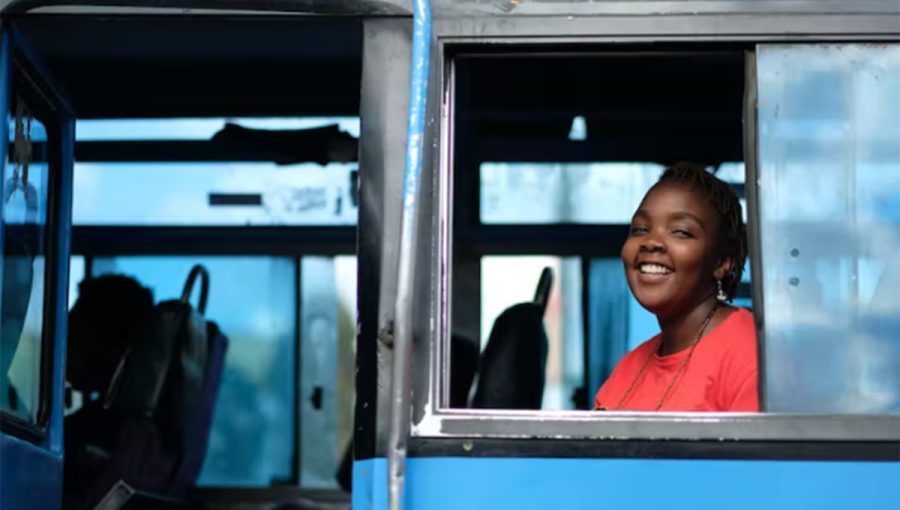 Travelling while black: 7 South African travelogues you should read
Travel writing in Africa is often associated with colonial ventures of the past or white adventure pursuits of today. But Africans themselves have long produced captivating travel texts in oral and written forms. We need to look beyond narrowly western or white accounts as travel writing is produced across the world by an extensive range […]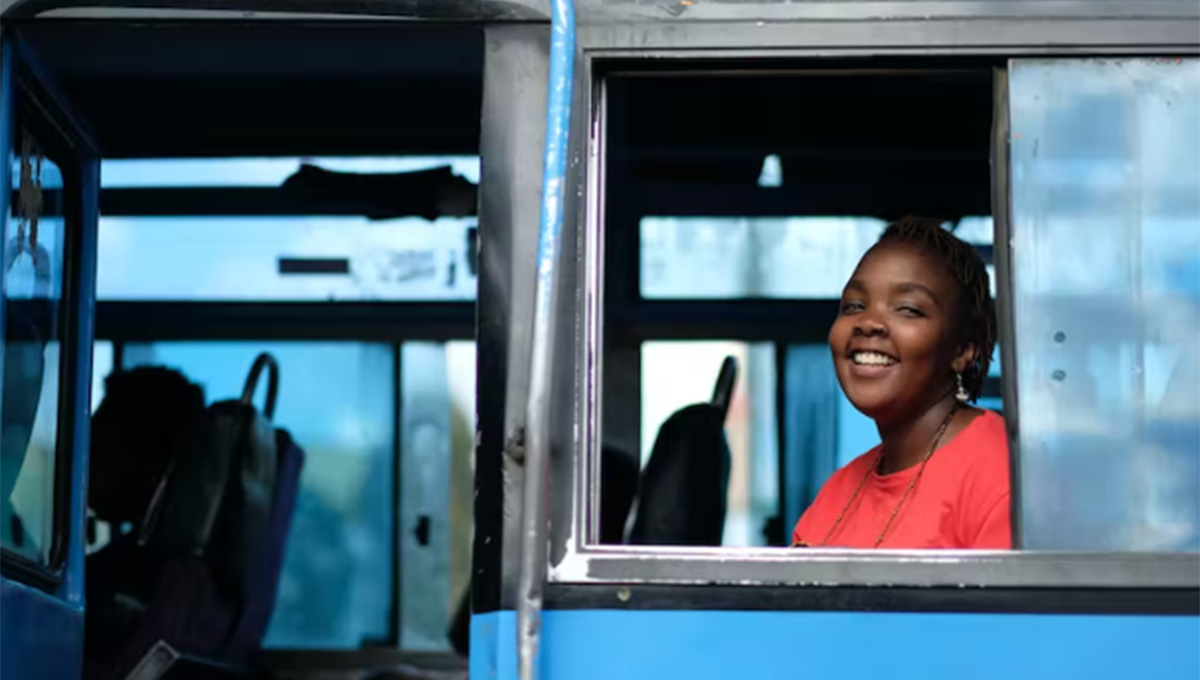 Travel writing in Africa is often associated with colonial ventures of the past or white adventure pursuits of today. But Africans themselves have long produced captivating travel texts in oral and written forms. We need to look beyond narrowly western or white accounts as travel writing is produced across the world by an extensive range of writers. Literary ezines (electronic magazines on the internet) dedicated to diverse travel writing are thriving.
That said, the cultures and literature of travel from Africa have long been under-recognised by mobility studies. Exposing structures and norms that privilege white travel, as well as centering the voices of those on the move who haven't traditionally been counted as travellers, are important aspects of "decolonising travel".
The "travelling while black" movement foregrounds racial danger and discrimination around travel while illuminating distinctive experiences that black travel brings. With this telling phrase as its title, Kenyan writer and analyst Nanjala Nyabola's ground-shifting book explores multiple dimensions of being a mobile African woman.
As a literary scholar of these books, I've recently published a research paper that explores how a range of contemporary popular travelogues by black South Africans offer fresh, often provocative, perspectives. The travelogues, mostly focusing on exploring Africa (including South Africa itself), bring to life the places visited and celebrate the acts of travel – while also reflecting deeply on what travel means.
Travel in South Africa is no straightforward subject. It takes on heightened significance in light of the country's history of colonialism and apartheid. Apartheid, South Africa's institutionalised system of segregation, attempted to limit or force black mobility and to regulate black travel in intensive ways.
In post-apartheid South Africa, much has been in flux. While race-based mobility laws are no longer in place, questions of black movement, border crossings and belonging are peaking. In many of the travelogues in my research, the writers reflect on how history, race, nationality, gender and other factors affect travel.
1. Vagabond by Lerato Mogoatlhe
Journalist Lerato Mogoatlhe, loved on social media as Madam Afrika, shares her action-packed experiences of travelling to 21 African countries over five years in her debut book Vagabond: Wandering Through Africa on Faith (2019).
She dedicates her adventures to "those who had gone before", including her grandparents "who could only travel in their dreams". What motivates her is the "freedom to wander from place to place and the possibility of knowing the world beyond what's around my corner".
She sees travel on the continent as giving her "the opportunity to experience being black and African without disguising or denying myself to fit in".
2. Niq Mhlongo's blog
Along with tales of book hustles, visa hassles, local brews and astounding sights, novelist Niq Mhlongo reflects on how the past and present connect through journeying in his energetic travel blog.
On his 4,459km trip through Tanzania, Zambia and Zimbabwe, he emphasises that African travel enables the retracing of "the history of our people that has not been properly documented or told".
3. Hardly Working by Zukiswa Wanner
A multi-country African journey with the thrills and spills of public transport is the story of novelist Zukiswa Wanner's Hardly Working: A Travel Memoir of Sorts (2018) – on one level. She is also on the road to teach her son about the continent beyond the realms of "a textbook".
As a child of exiled South African and Zimbabwean parents, she has been transnationally mobile since childhood, but imbues this trip with special importance. It marks her 40th birthday and four decades since the 1976 Soweto uprising.
Through her journeying, she powerfully links up personal and historic milestones to reflect on her own life and a nation that hasn't lived up to its post-apartheid promises.
4. Reclaiming Home by Lesego Malepe
Reclaiming Home: Diary of a Journey through Post-Apartheid South Africa (2018) is by author and scholar Lesego Malepe.
She returns from decades in the US to criss-cross the country of her birth over 11 months.
During apartheid "the many discriminatory laws made travel for a black person very difficult", so she explores every corner of South Africa for herself and in memory of her brother.
As a political prisoner on Robben Island off Table Bay, Cape Town, for 22 years, her brother was taunted by the view of Table Mountain and all that lay out of reach.
5. Rainbow Nation, My Zulu Arse by Sihle Khumalo
Travel writer Sihle Khumalo takes to the road to write his first book about his native South Africa in Rainbow Nation, My Zulu Arse (2019). While he is known for his upbeat approach (his brawny debut was Dark Continent, My Black Arse in 2016), he starts this journey at apartheid's Sharpeville massacre site in contemplative mode.
He strikes a note of "looking back" as "part of moving forward" and connects his travel to historical sites, among others, to try and grasp where the country's headed.
Khumalo's book is far from solemn though. It rants and raves across the spectacular terrain of nine provinces, bringing to life dusty towns, forgotten communities, bright lights and open horizons.
He accentuates that travel is "about being greedy for new experiences that can never happen if you do not move your sorry ignorant naïve self from one point to the other".
6. Blacks Do Caravan by Fikile Hlatshwayo
Equally ambitious, but striking a different note, is author and businesswoman Fikile Hlatshwayo.
Her Blacks Do Caravan (2016) is based on an extended family adventure, providing an inspirational, full-colour guide to 60 camp sites across South Africa and neighbouring Eswatini.
Before becoming a tourism champion, she had grown up with the idea that camping was "purely for white people". Travel has a vital role to play in "breaking down barriers and stereotypes", says Hlatshwayo.
7. Those Who Travel Meet Themselves
In a similar vein, writer Michelle van Onna Green-Thompson edited a booklet of stories, Those Who Travel Meet Themselves (2018).
In it she casts herself and fellow millennial travel contributors as "door openers" in 21st century South Africa.
Knitting together travel and life trajectories, she encourages young black South Africans to grab hold of horizons denied to earlier generations.
She links encountering new "spaces" to discovering "pages" of life.
Claiming spaces
These vibrant, varied South African writers embrace the open road. Far from needing to "justify their movements", which tends to be the case for black travellers, as historian Christabelle Peters highlights, they bring irrepressible stories of touring for its own sake. They claim spaces and places as black travellers, as movers and shakers.
At another level, these travelogues don't miss a chance to explore their mobility as a form of time travel and of human expression. The past is never far away as they think of those who didn't have the same freedoms. At the same time, they assess how much the country they call home has "travelled" from its past, as well as towards imagined post-apartheid futures. Many of the writers reflect, too, on what it means to visit South Africa as a black person from other African countries, as borders tighten and attitudes sharpen.
For these contemporary writers, who take themselves and their readers on transporting journeys, there's no turning back.

Janet Remmington, Research Associate, Humanities Research Centre (and African Literature Department, University of the Witwatersrand), University of York
This article is republished from The Conversation under a Creative Commons license. Read the original article.