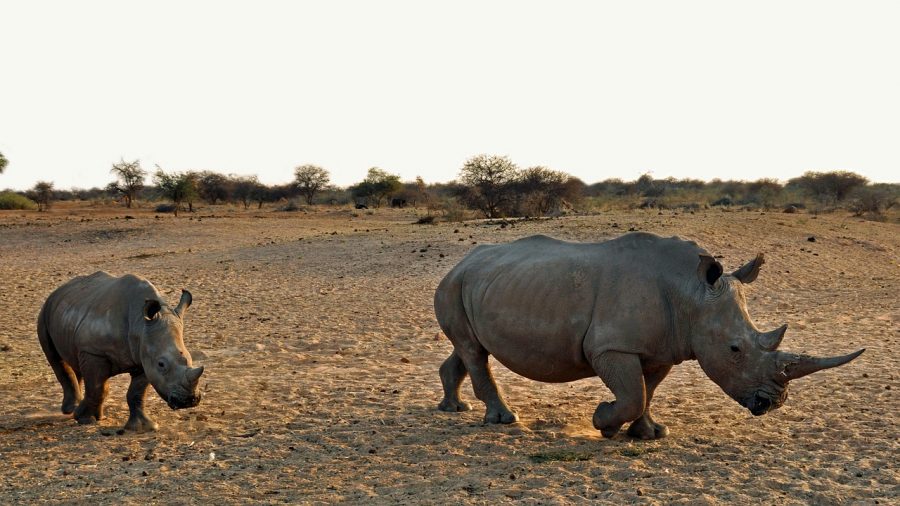 VICTORY for Rhino as Notorious Ndlovu Poaching Gang Sentenced to 25 Years Each
In a victory on the war on rhino poaching, three members of the notorious Ndlovu rhino poaching gang have each been handed a sentence of 25 years imprisonment in South Africa today. (Update 24 Nov '20: Ndlovu rhino poaching gang to hear judgment on Appeal.) Judge Pickering handed down the sentences at the High Court […]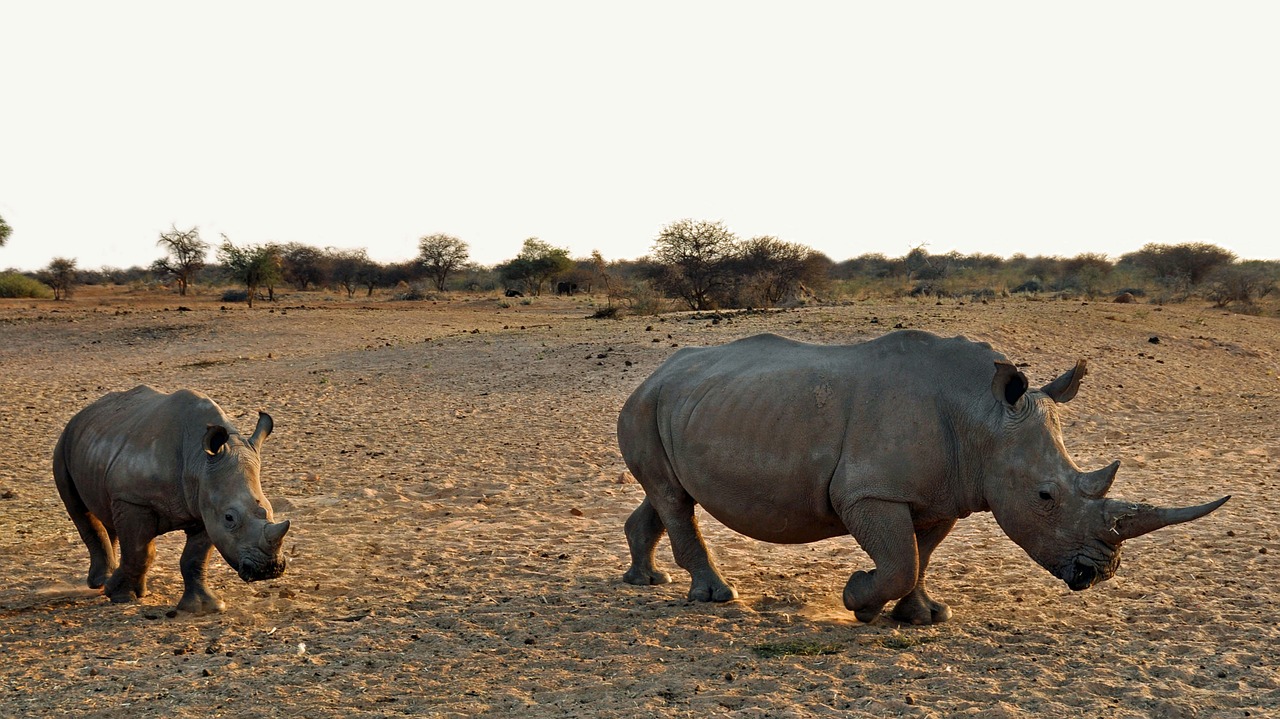 In a victory on the war on rhino poaching, three members of the notorious Ndlovu rhino poaching gang have each been handed a sentence of 25 years imprisonment in South Africa today. (Update 24 Nov '20: Ndlovu rhino poaching gang to hear judgment on Appeal.)
Judge Pickering handed down the sentences at the High Court in Grahamstown in the Eastern Cape on Wednesday, saying he had heard both closing arguments and was convinced that the State has provided meticulous evidence proving the guilt of all three men.
The Judge said none of the three had shown any remorse, and that their killings had been for pure greed and their own selfish gain, according to SABC journalist Lerato Thipa who was in court today.
The judge pointed out how sad it was that two of the rhinos were pregnant at the time they were killed, and "that they had to die in the way that they did by men who only cared about how much they would and could make from their horns," reported Thipa.
Jabulani Ndlovu, Sikhumbuzo Ndlovu and game ranger Forget Ndlovu – who are apparently unrelated – were caught red handed at a chalet at the Makana Resort on the 17th June 2016.
They allegedly had in their possession 10.27KG of illegally freshly harvested Rhino horn, a bloody saw, a dart gun with M99 the animal tranquilizing drug, several mobile phones, SIM cards and hired cars.
Their cellphone activities were tracked, linking them with 13 poached rhino (although the number they killed is estimated to be far higher).
The Ndlovu's would check into game reserves as guests, gather the necessary information, and then carry out their well planned attacks.
The rhino poaching trial began in late November 2018, and last month the men were found guilty of 55 charges relating to the poaching of the 13 rhino.
Thipa reported from court that despite defence lawyer Terry Price's attempts to persuade the judge that the sentence was too harsh, Judge Pickering refused to be moved.
She said those present in the court – rangers, environmentalists and other members of the public – celebrated the sentencing of the syndicate.
Veterinarian Dr William Fowlds called it a "tribute to JUSTICE".
WATCH Veterinarian Dr William Fowlds reacts to the sentencing:
Dr William Fowlds, a wild life vetenarian is happy with the sentencing. #sabcnews pic.twitter.com/V6kbGPgj0m

— Lerato Fekisi (@LThipa) April 3, 2019
The three members of the notorious Ndlovu rhino poaching gang that were found guilty of dozens of charges relating to the poaching of 13rhinos in the EC over a five-year period,will today here thier fate during sentencing at the Grahamstown High Court. #sabcnews pic.twitter.com/JPuTzDJrAE

— Lerato Fekisi (@LThipa) April 3, 2019
Rangers,environmentalist and others members of the public present in court celebrate the sentencing of the three rhino poachers. #sabcnews pic.twitter.com/BYxm2oANcF

— Lerato Fekisi (@LThipa) April 3, 2019
https://www.facebook.com/DrWilliamFowlds/posts/2083616105009673?__xts__%5B0%5D=68.ARCSHBuz_gtjrH-qGxa5UzYsDfsOc-J4b9I4pOIqpTT2tDwj8Wh91D8-2k2SnqDgRa3PJK0EFL9TFmYyGqX1fvCnJ9jmsphw4veSmC_rVOXF557ZJelPBhlCJwvesajNuqPz3JXz0ZSVYQbka4o3dXmYOIpQM333OYk1UGXActlDh8D6X8i9v7dN3SmvVAZTyyIvYyTydQfiT1W8TG6hYQimvea_Bv-Fl1sP4_ueKJSLQk5sHgB-O7ht1kRBL8RFnnzq6z9RgQo1Y_6BghGhZ0KKDJnM-D49UBmL47hmXaCAd9oD8Hs5mOvg_UXleUQJxQEtH5k-cxweXkzS4ph7c3yWZg&__tn__=-R
Judge Pickering sentences the three men in the rhino poaching syndicate to 25 Years in Prison. #sabcnews pic.twitter.com/irehlkSEUj

— Lerato Fekisi (@LThipa) April 3, 2019