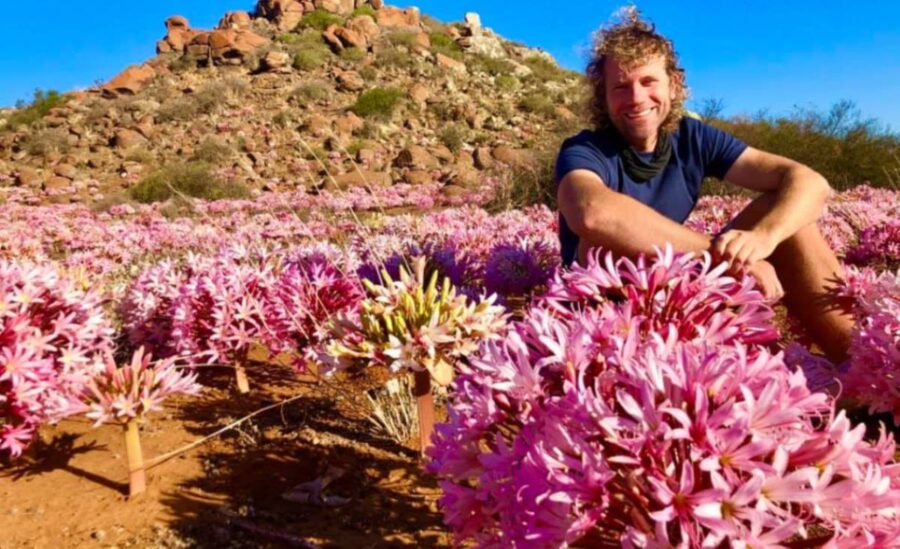 WATCH Candelabra Lily 'Secretly' in Flower in the Northern Cape
It's no secret that South Africans are wild about our wild flowers… and this video helps show why. It features the incandescent Candelabra Lily 'secretly' in full flower around Nieuwoudtville in the Northern Cape. It also features well known South African – and international – landscape artist and designer – Leon Kluge (also known as […]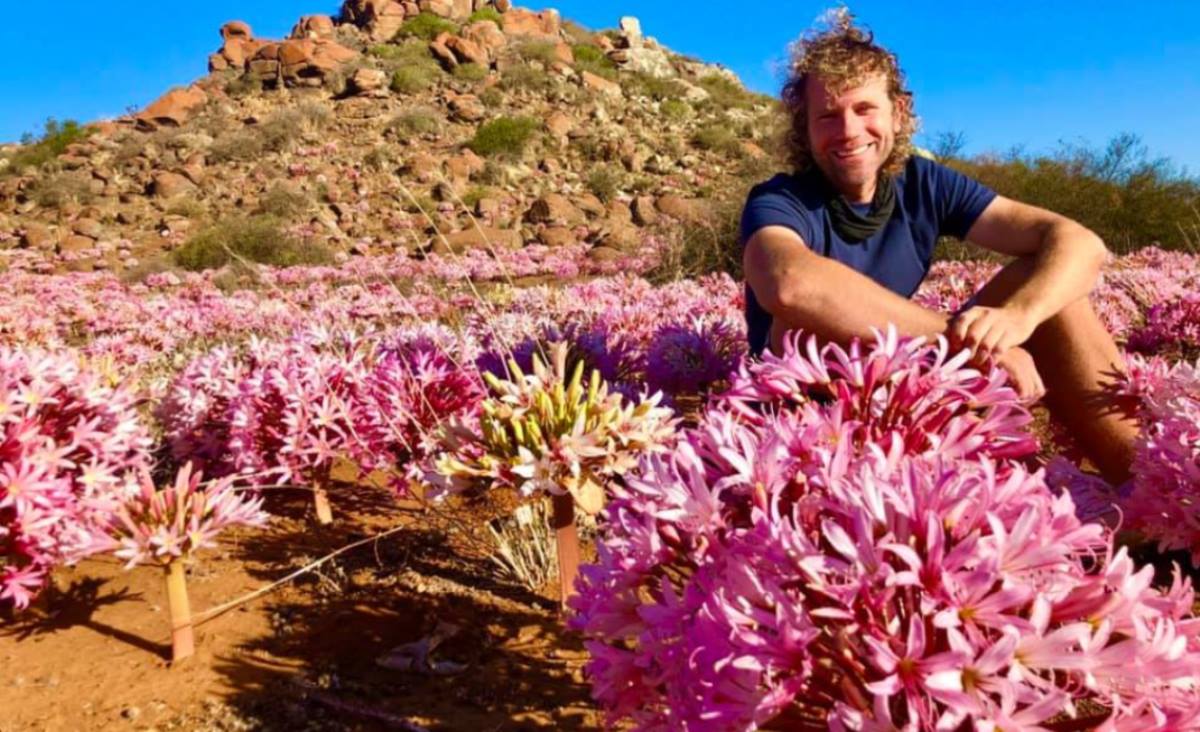 It's no secret that South Africans are wild about our wild flowers… and this video helps show why. It features the incandescent Candelabra Lily 'secretly' in full flower around Nieuwoudtville in the Northern Cape.
It also features well known South African – and international – landscape artist and designer – Leon Kluge (also known as The Rebel Gardener).
Secret autumn flower season of the Northern Cape
While we're loving the cosmos in Gauteng and the Free State… Leon says that the Candelabra Lily – or Brunsvigia Bosmaniae – is currently "headlining the secret autumn flower season of the Northern Cape", thanks to a thunderstorm a couple of weeks ago. While the area, known as the Bulb Kingdom of the World, is famous with local and international tourists in Spring when most of the bulbs flower… few are aware of the floral "explosion" right now.
Leon explains that although it's bone dry, the 10ml of rain that fell two weeks ago was "just enough to spark one of southern Africa's most incredible floral explosions".
The Candelabra Lily is part of the amaryllis family and is pollinated mainly by a moth which visits at night. The flower is smart enough to make sure its sweet scent (almost like daffodils) is strongest overnight to lure the moths. According to Leon the flower is an "engineering marvel". Watch below as he explains how the leaves gather food for the energy needed to create these enormous flowers.
Leon – whose grandfather was the curator of the Betty's Bay Botanical Garden and the Lowveld National Botanical Garden (where he grew up) – has won multiple awards. He's the only landscape designer from Africa to win the Gardening World Cup in Japan, and is known to thousands of South Africans for his multiple Gold awards, representing Kirstenbosch, at the Chelsea Flower Show. According to his website, Leon's clients include everyone from the United Nations to Hollywood celebrities. Leon Kluge Design is based in Cape Town, South Africa. This week, he's embarked on an exciting new project in Shanghai, China.
DON'T MISS: Leon Kluge Plant Safaris, currently showing on DStv (DStv 180 and DStv 115)
WATCH Leon Kluge and the Candelabra Lily flower explosion in the Northern Cape
For more on Leon Kluge, visit his website – https://www.leonkluge.com/