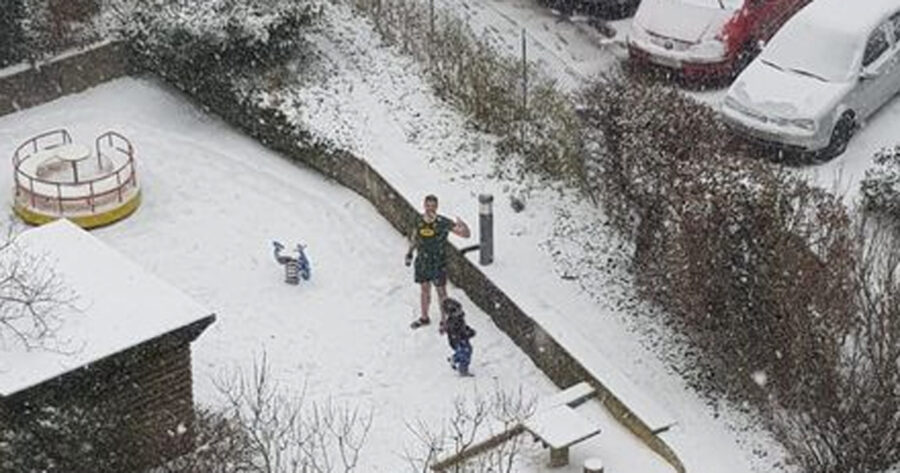 WATCH South African in Austria Snow Having 'Lekker' Time in Springbok Shirt
It's freezing in Vienna, Austria, after two weeks of on-off snow… but while most people have snuggled up inside to keep warm, Proudly South African expat Ferdi de Beer has been out there enjoying the weather in his Springbok shirt, shorts and sandals like only a South African can! Watch below. When Ferdi ventured out […]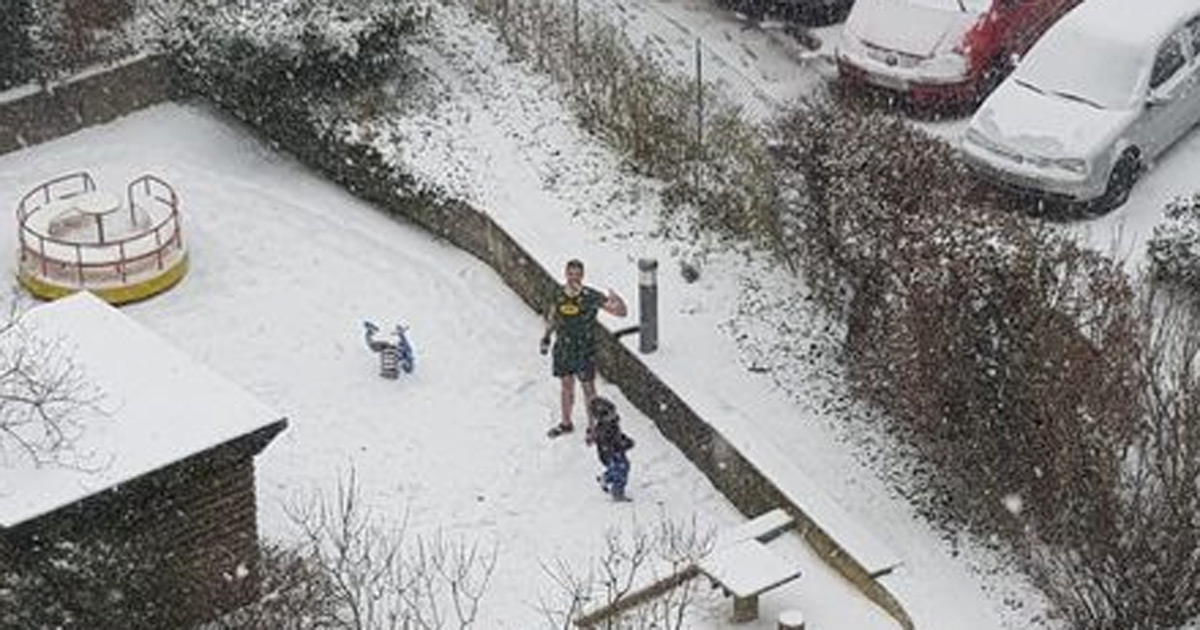 It's freezing in Vienna, Austria, after two weeks of on-off snow… but while most people have snuggled up inside to keep warm, Proudly South African expat Ferdi de Beer has been out there enjoying the weather in his Springbok shirt, shorts and sandals like only a South African can! Watch below.
When Ferdi ventured out into the snow yesterday, it was a cool -3 degrees celcius! You can hear him telling his four-year-old son it's "lekker vandag" (nice today) and then making him giggle, asking "wat se kak is hierdie" (what is this kak?!?) before brushing the snow off a bench so he can sit down and crack open a beer (sadly not a Castle, but it is Salzburg's traditional Stiegl-Goldbräu).
Ferdi and his fully South African family – wife and two sons (the 4-year-old  and a 3-month-old baby) – settled in Vienna in June 2019.
Almost everyone gets excited by snow, but there's that extra delight for those South Africans who haven't grown up with it. Ferdi told SAPeople: "My first time I've seen snow was when we lived in Cornwall UK, both 2018 and 2019, before we moved to Austria."
When he's not playing almost barefoot in the snow, Ferdi is an Air Traffic control tower automation engineer (system engineer).
WATCH VIDEO: South African in Austria