World's Largest, Most Valuable Blue Diamond (From South Africa) Goes to Auction
The world's largest and most valuable blue diamond is set to go on auction in April. The diamond – known as the De Beers Cullinan Blue – is estimated to be worth more than $48-million and was found in South Africa. The rare blue diamond was only discovered last April, at SA's famous Cullinan mine […]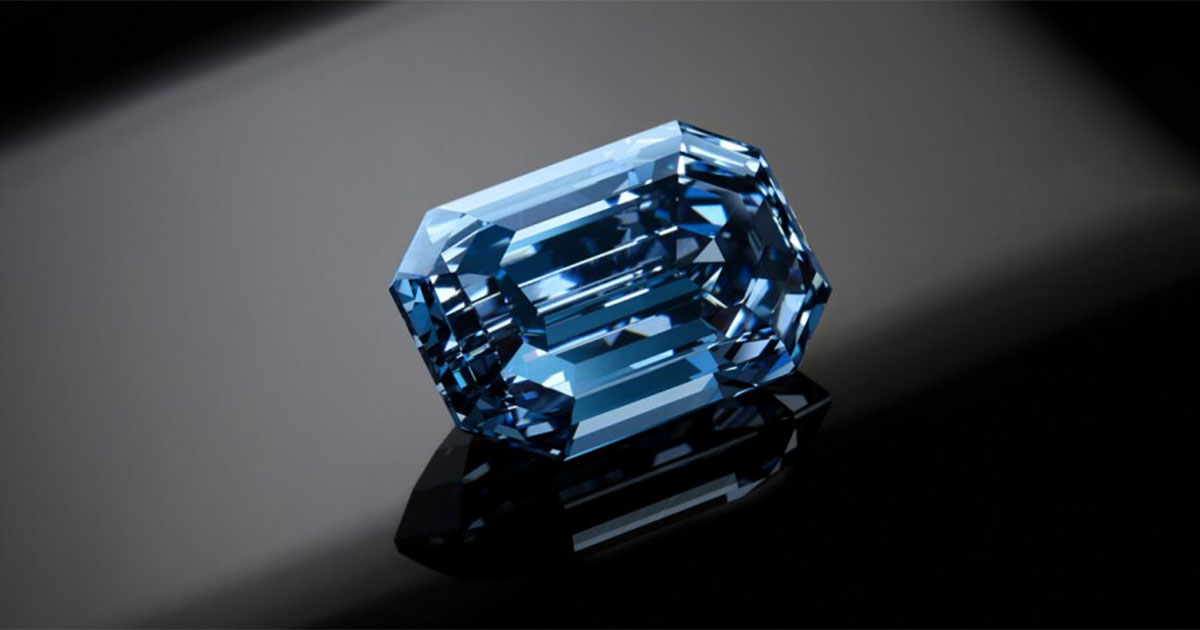 The world's largest and most valuable blue diamond is set to go on auction in April. The diamond – known as the De Beers Cullinan Blue – is estimated to be worth more than $48-million and was found in South Africa.
The rare blue diamond was only discovered last April, at SA's famous Cullinan mine (one of the few sources in the world for rare blue diamonds). It will be offered in a single-lot live auction at Sotheby's Hong Kong on 27 April 2022.
Sotheby's said the 15.10 carat step-cut blue diamond is an "extraordinary natural treasure and one of the most valuable blue diamonds ever to be offered at auction".
According to Sotheby's "Blue diamonds of this importance are exceptionally rare, with only five examples over 10 carats ever having come to auction, none of which have exceeded 15 carats, making the appearance of this flawless gem a landmark event in itself."
It was an exceptional rough stone to start with, but has since been masterfully crafted by Gemological Institute of America (GIA), re-emerging as the "largest vivid blue diamond ever to appear at auction and the largest internally flawless step cut vivid blue diamond" that the GIA has ever graded, said Sotheby's.
Sotheby's Senior Vice President and Sales Director for Jewelry Frank Everett told Reuters the jewel is remarkable on many levels.
"It's rare because of the size. It's over 15 carats. It's a vivid blue. It's internally flawless. And really one of the most rare aspects of it is the cut," he said. "It's a step cut, which really requires an exceptionally even saturation of colour to achieve that beautiful step cut rather than a brilliant cut."
He said its estimate at in excess of $48-million is the "highest estimate ever for a blue diamond at auction, and that is simply because of the size. There's never been one so big."
Bruce Cleaver, CEO of De Beers Group said: "This diamond ranks as one of the best De Beers has ever seen. It is extremely rare and unique, and as the Home of Diamonds, De Beers is pleased to join together with Sotheby's to bring this diamond to the world."
In 2014 the Mellon Blue Diamond, renamed 'The Zoé Diamond' at Sotheby's New York, sold for $32.6 million.
A year later, in 2015, Sotheby's Geneva sold 'The Blue Moon of Josephine', a 12.03 carat cushion-shaped Internally Flawless Fancy Vivid Blue diamond for $48.5 million. It still holds the price-per-carat auction record for any diamond or gemstone. The De Beers Cullinan Blue is larger and so is expected to sell for even more…
View the Sotheby's auction here.