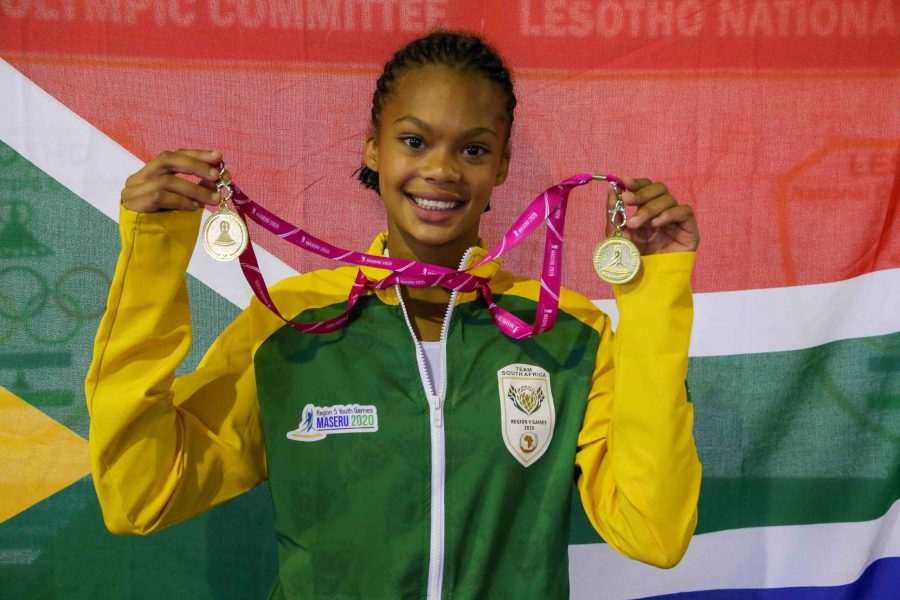 Young Gymnast Alejandra Morales Martinez is Team SA's Flag Bearer in Malawi
Gymnast Alejandra Morales Martinez is considered one of the brightest gymnastics talents in South Africa and she was given another accolade with the announcement that she would carry the flag for Team SA at the opening ceremony of the Region V Games in Lilongwe, Malawi, on Friday. The young gymnast celebrated her 14th birthday last […]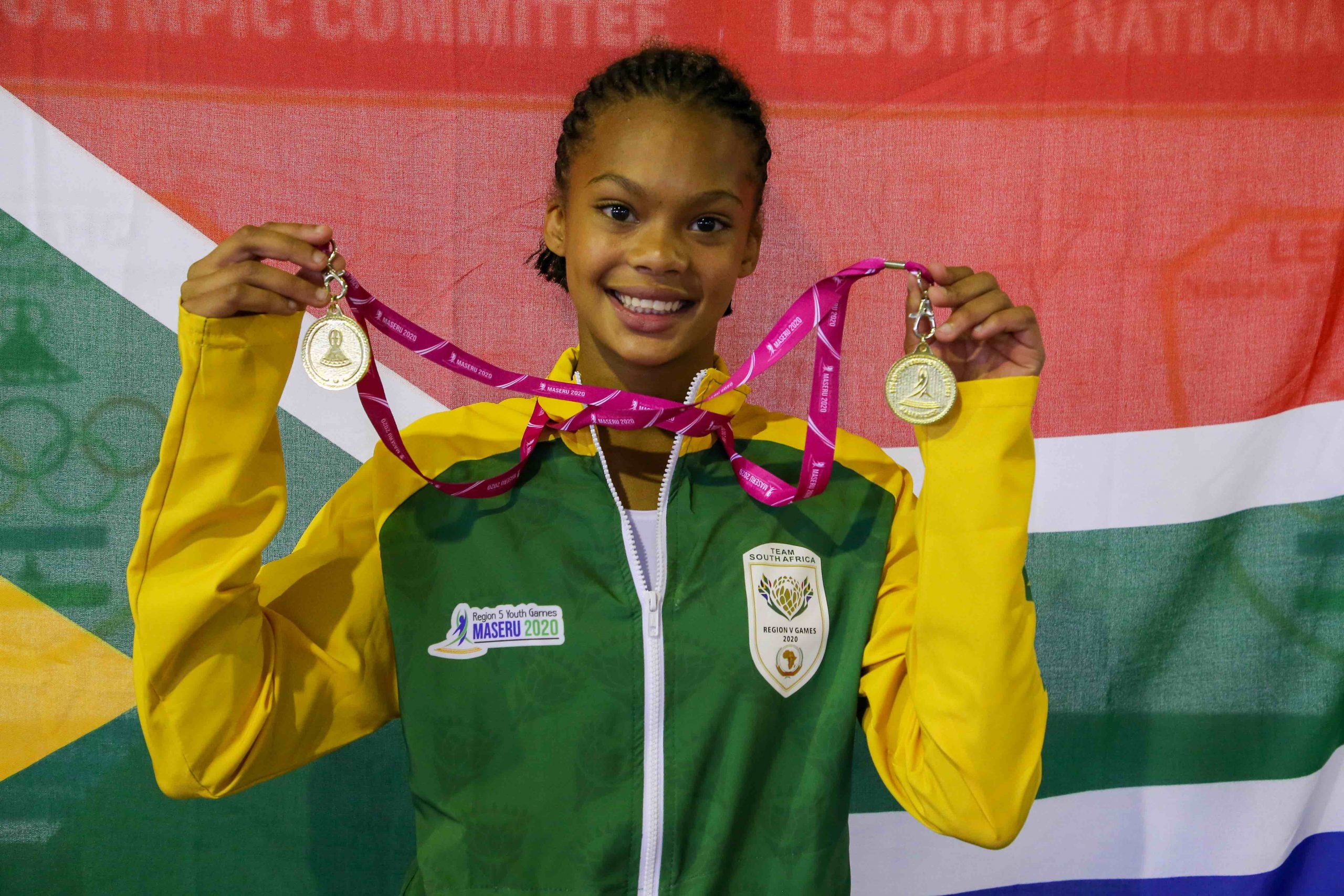 Gymnast Alejandra Morales Martinez is considered one of the brightest gymnastics talents in South Africa and she was given another accolade with the announcement that she would carry the flag for Team SA at the opening ceremony of the Region V Games in Lilongwe, Malawi, on Friday.
The young gymnast celebrated her 14th birthday last week (27th November) but she is in Malawi as a shining star already. The Benoni teenager is a national age-group champion in Tumbling and Women's Artistic Gymnastics and is a reigning gold medallist from last year's Region V Games in Maseru, Lesotho, winning as a 13-year-old.
Last month she represented South Africa in tumbling at the World Age Group competitions in Sofia, Bulgaria. Tumbling, also referred to as power tumbling, requires a gymnast to perform a series of acrobatic skills down a 25m long spring track.
When making the announcement, the chef de mission of Team SA at these Region V Games, Patience Shikwambana, paid tribute to the teen athlete, saying "in her short career she has risen up the world rankings and has already competed against the best the world has to offer in her age group.
"We're so excited to see her in Malawi defending her title from last year and we're also looking forward to supporting her and watching her as she goes from strength to strength. Carrying the flag for her country at an international Games such as these is such a great honour for her and we wish her all the best."
The Team SA squad arrived in Malawi on Wednesday afternoon. There are some 250 Team SA members looking to cement their standing as the powerhouses of a region in which 10 countries take part.
Hosts Malawi are keen to make a bold showing at home, but all eyes will be on Team SA. A Covid-19 outbreak in the 2021 Games, held in Maseru, Lesotho, saw the squad return home prematurely, but they are now primed to be competitive across all 11 codes in which they are competing.
Athletes' Commission chairperson (and Olympic silver medallist) Khotso Mokoena inspired the team yesterday, saying: "I really want you to focus on the reason why you are in Malawi,. Before you close your eyes tonight take time to think about how you got here and why you are here. You are here because you are the best at what you do in South Africa and you are ready to compete. You've done all the hard work. And then, when you wake up in the morning, I want you to visualise your event or match. Visualise winning and your role in it. Then, go out and implement it."
For many of the 200-plus Team SA squad this represents a significant step down the road to international competition and potential stardom. Some athletes had never been on a plane before, let alone board a charter SAA flight from OR Tambo International to Lilongwe, reports GARY LEMKE.
"This is a starting point for a lot of you," Mokoena reminded them. "The Region V Games are an important event in a young athlete's career. I started out in the same Games that were held in Zimbabwe 20 years ago. Conditions weren't what we had come to expect from living back home. In fact, I slept on the bus the first night we were there."
When Team SA arrived they gathered on the runway at Kamuzu International and signalled their intent vociferously.
South Africa is expected to dominate the medals table, having amassed the most medals from last year's Games, despite returning home due to the Covid-19 outbreak a few days early.
Source: TeamSA – by GARY LEMKE in Lilongwe