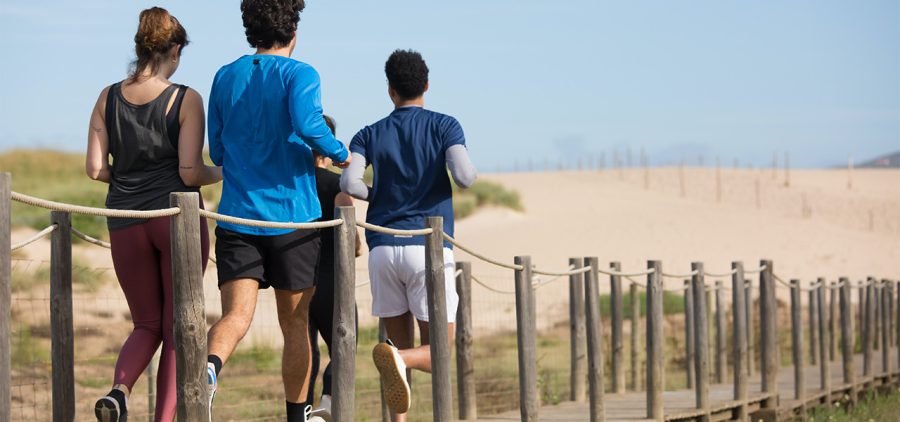 80% of South Africans proactively exercise on holiday
80% of South African travellers choose to exercise while on holiday, according to new research from the travel-loyalty programme Marriott Bonvoy. The results also show that almost a third of those (32%) don't normally work out, even when they're at home. For many people, looking after their mental health is the biggest motivation behind working […]
80% of South African travellers choose to exercise while on holiday, according to new research from the travel-loyalty programme Marriott Bonvoy. The results also show that almost a third of those (32%) don't normally work out, even when they're at home.
For many people, looking after their mental health is the biggest motivation behind working out, with more than half agreeing that exercise is good for their mental well-being. Training also helps with self-care, so guests return home in a better state of mind. Of travellers surveyed, 41% agreed that if they don't exercise on holiday, they feel unfit, and 28% feel guilty. More than a third (36%) feel overweight when they return home if they don't exercise while away.
"The link between exercise and mental well-being is well established. So it's great to see that South Africans aren't letting this drop when they go on holiday," says Neal Jones, Chief Sales & Marketing Officer, Marriott International – Europe, Middle East and Africa. "In fact, more people are taking up exercise on their holidays. That's why we're delighted to offer our members free access to FitnessOnDemand™ so that they can work out from the comfort of their hotel room, whenever it suits them. Plus, they can take part in classes like meditation, which they may not have tried before, and come back completely refreshed."
"When you're travelling, it's easier to stay on track with your fitness goals if a class or a workout is familiar," says Uday Anumalachetty, Divisional Vice President of FitnessOnDemand™. "Members at participating hotels can now access any of our core-strength, cardio and speciality classes that feel just like the classes they take at home, making it quick, easy and painless to press play and work out."
Top exercises South Africans like to do on holiday:
1. Going for a run in the local area around the town (44%)
2. Going for a run on the beach (43%)
3. Swimming (36%)
4. Working out in the hotel gym (34%)
5. Doing non-equipment-based exercises in my room e.g. sit-ups, squats, press-ups (31%)
6. Meditation (28%)
7. Working out in my hotel room (26%)
8. Yoga (23%)
9. Working out in an external gym in the local area (22%)
10.Sports, such as tennis, badminton, squash etc (18%)
4 out of 5 (80%) South Africans make a conscious effort to exercise on holiday, even though 32% don't normally work out at home, showing greater interest in fitness while on vacation.
Most people who work out on holiday do so to look after their mental health (54%).
2 out of 5 South African travellers (41%) feel unfit if they don't work out, while 28% feel guilty.
To help South African travellers with their holiday workout regimes, Marriott Bonvoy has partnered with FitnessOnDemand™ to provide access to a range of free virtual fitness classes from the comfort of their hotel rooms.