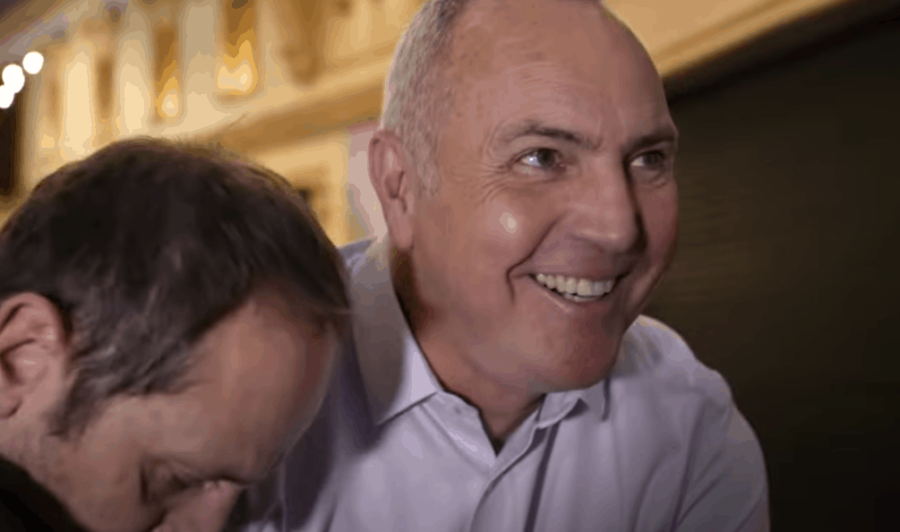 ARNOLD VOSLOO: From Boetie to Hollywood Baddie, Now Starring in Netflix's Silverton Siege
Boetie first went to the border, and then to Hollywood, says Carte Blanche about tonight's special guest, actor Arnold Vosloo who starred in 'Boetie Gaan Border Toe' in 1984, and has since become a household name not only in South Africa, but worldwide. This month he's making headlines on Netflix in Silverton Siege, an action […]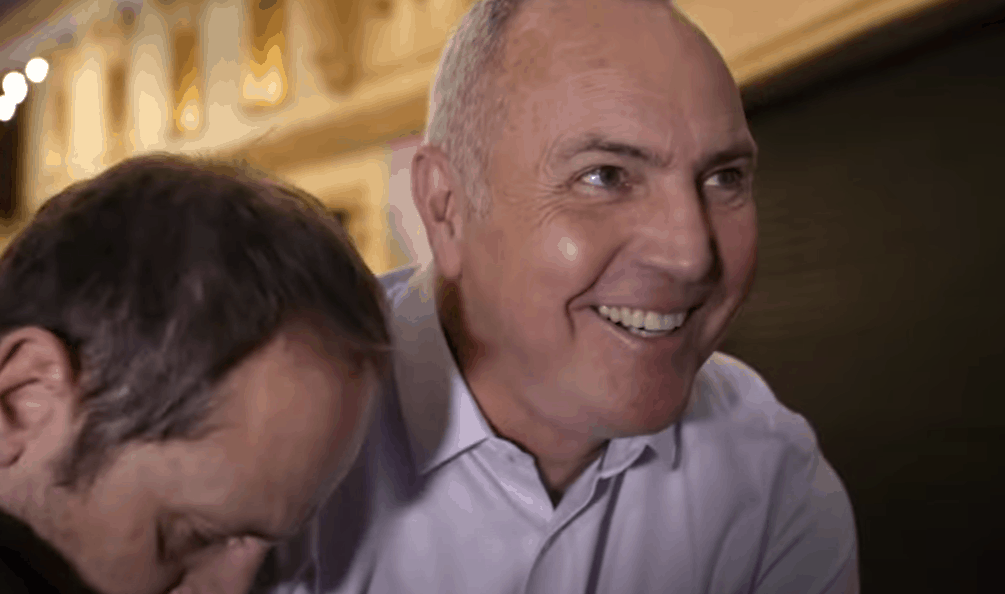 Boetie first went to the border, and then to Hollywood, says Carte Blanche about tonight's special guest, actor Arnold Vosloo who starred in 'Boetie Gaan Border Toe' in 1984, and has since become a household name not only in South Africa, but worldwide. This month he's making headlines on Netflix in Silverton Siege, an action thriller inspired by true events in SA in January 1980 – a bank hostage standoff with freedom fighters in Pretoria – that sparked the global 'Free Mandela' movement. (Read Viv Vermaak's review further down.)
Since moving to Hollywood, Vosloo has made more than 90 appearances on the big and small screen, including in blockbusters like The Mummy movie franchise, and a role opposite Leonardo DiCaprio in Blood Diamond. There is no doubt that Vosloo has become a local legend in his own time, says Carte Blanche.
Despite global fame, Vosloo's love for South Africa remains firmly in place, having returned home to film two productions in the past five years. Two legends meet on Sunday when Derek Watts catches up with the Hollywood star who, just like most expats, still misses things from home!
It took just over thirty years, but finally Arnold Vosloo makes his #CarteBlanche debut! Don't miss this chat between two legends this Sunday at 7pm on @MNet channel 101. @DerekWatts pic.twitter.com/iTzUOHsiAH

— Carte Blanche (@carteblanchetv) May 14, 2022
Derek says: "In the early days of Carte Blanche, we interviewed some actors merely because they were stars. But we moved into a more investigative role where Arnold Vosloo fits the bill with his serious insights into South Africa…"
Arnold says: "I know my mom is going to be exceedingly proud of me, because I'm finally on Carte Blanche! I finally made it after 30 years, 40 years in the business. Ek is op Carte Blanche!"
Watch the interview with Arnold Vosloo on Showmax International from Tuesday if you're overseas | Watch in SA tonight on DStv Now
https://youtu.be/Oue_01GRup8
'Silverton Siege' Review by Viv Vermaak
"I didn't expect my heart to race like that when I saw Arnold Vosloo…
"I nearly had a triple bypass when I saw how old he got. Which means I am even older.
"This movie is set in 1980 and inspired by real events. I's 40 years ago, not 20, which is a shock to our generation, but this action-thriller is a well done and entertaining reminder that where we are today makes either the past or present closer to science-fiction.
"You keep on asking yourself: "Was it really like that" or alternatively: "Is now really the way it is?"
"Deft execution and dramatic pace that has you on the edge of your seat, often shouting: 'Ag no man, use your GPS!' when they get lost in a car chase. No cell phones, no minibus taxis, no queue sharing for different races in banks. No new South Africa. White people didn't know who Nelson Mandela was. Volkskas was still a kas. It feels so strange, yet so familiar.
"This is Skop-skiet-en-donder with a purpose, but is done in a way that you are not obliged to feel crushed by the weight of history (and your place in it) – unless you want to be. The movie does Disney-fy reality and it is not intended to be a documentary, but the advantage is that it is easier to watch and will teach a wider audience.
"Actors usually get the accolades, but when a movie gels like this and stays true to the genre, it is the director. Mandla Dube has put himself on the map here and the GPS.
And cool music."
On 25 January 1980, during the height of apartheid in South Africa, three MK cadres  – Stephen Mafoko, Humphrey Makhubo and Wilfred Madela – walked into a bank in Pretoria. After six hours of negotiations, two civilian casualties and the start of a movement that would change South Africa forever, the trio were shot and killed by police. Watch Silverton Siege on Netflix, available with DStv, starring Thabo Rametsi, Noxolo Dlamini and Stefan Erasmus, and Arnold Vosloo.
if you love South African-related films and shows, subscribe to Showmax International today, and get TWO WEEKS FREE!
WATCH Silverton Siege trailer