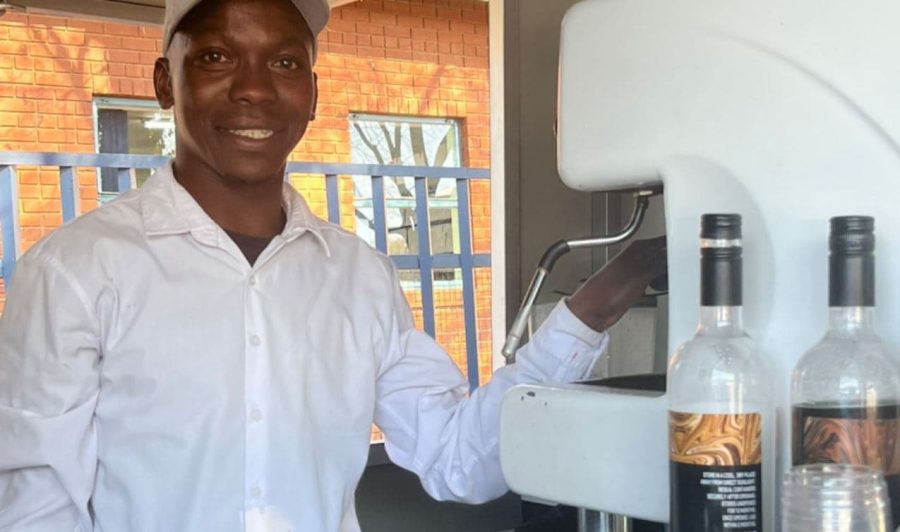 Barrister turned hero, needs your help
Larry Nyoni (28), a dedicated father hailing from Yeoville, Johannesburg, and working as a barrister for the Just Darling coffee van, has emerged as a true hero after demonstrating exceptional courage in the face of a life-threatening situation at Marist Brothers Linmeyer. It was a fateful day on Friday, the 23rd of June 2023, the […]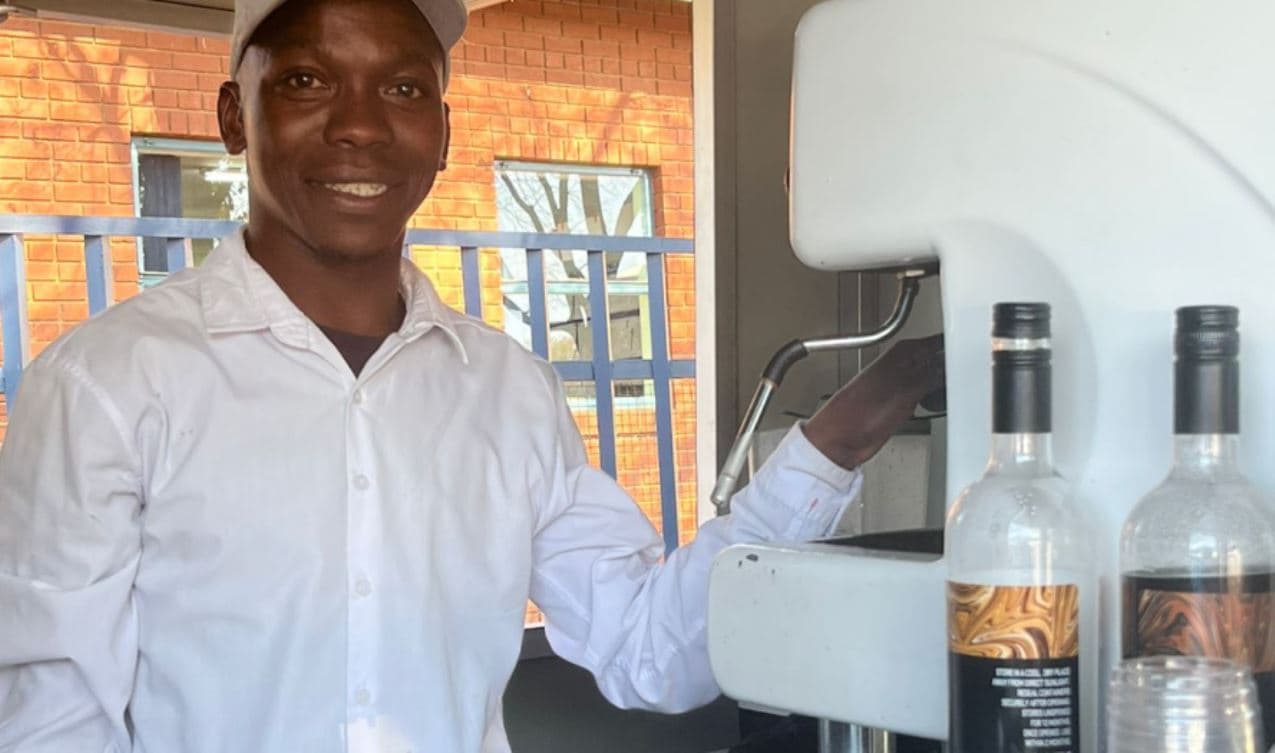 Larry Nyoni (28), a dedicated father hailing from Yeoville, Johannesburg, and working as a barrister for the Just Darling coffee van, has emerged as a true hero after demonstrating exceptional courage in the face of a life-threatening situation at Marist Brothers Linmeyer.
It was a fateful day on Friday, the 23rd of June 2023, the last day before the midterm break, when Larry found himself at the centre of a heart-stopping incident in the school parking lot. A driver suddenly suffered a seizure while driving, causing their car to collide with another vehicle.
The situation quickly escalated, and the driver was in dire need of immediate medical attention. In a state of panic, Larry swiftly contacted the school's medical officer, who urged him to seek help as the driver's condition deteriorated rapidly, turning blue before his eyes. Faced with a race against time, Larry took matters into his own hands.
Without a moment's hesitation, Larry sprang into action, fully comprehending the gravity of the situation. In a split second that would forever change lives, he made a bold decision.
Displaying unwavering courage, Larry punched and shattered the car window when no other tools at his disposal granted him access to the distressed driver.
This selfless act enabled the school's medical officer to provide the crucial and urgent medical attention required to save a life. Larry's bravery not only averted a potential tragedy but also showcased his unwavering commitment to helping others during times of crisis.
However, Larry's act of heroism did not come without personal cost. While he bravely saved a life, he sustained severe injuries to his arm, necessitating multiple stitches. Thankfully, the school ensured that he received medical attention for his wounds.
Despite the pain and sacrifices he endured, Larry remains resolute in his belief that no obstacle should hinder his determination to assist those in need. His unwavering conviction to extend a helping hand is truly admirable.
Larry's story serves as a poignant reminder of the extraordinary compassion that permeates our community. It epitomizes the true spirit of heroism, inspiring us all to embrace kindness, empathy, and the willingness to lend support.
Crowdfunding on BackaBuddy
Recognizing Larry's selfless act, Renay Tandy, a fellow parent from the school and co-founder of Ngage, was profoundly moved when news of Larry's actions began to spread throughout the school. Without hesitation, she sprang into action herself, launching a crowdfunding campaign on BackaBuddy to reward Larry's heroics.
The campaign, which serves as a token of appreciation and means to provide Larry with much-needed support, exceeded its fundraising target of R15,000 in less than 24 hours.  Funds will also be used to provide clothes and other essentials for his two boys, Ethan (6) and Jayden (6 months), who undoubtedly take immense pride in their extraordinary father.
Let us come together as a community to show our appreciation and gratitude to Larry for his exceptional kindness and heroic deed.
Through our support, we can make a difference in the life of a true hero who reminds us all of the incredible power of compassion and selflessness.
Support Larry's campaign: https://www.backabuddy.co.za/help-Larry-Nyoni