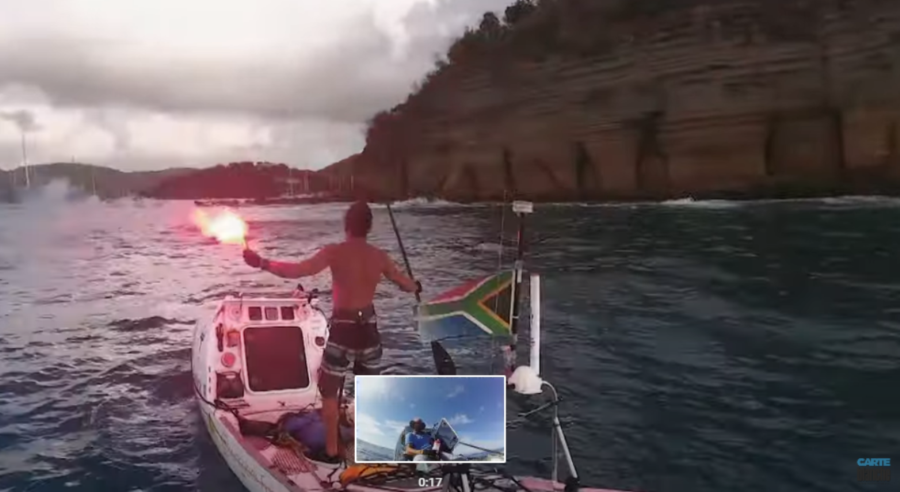 Carte Blanche Celebrates Chris Bertish Conquering the Mighty Pacific, Plus More
We all need some good news in South Africa, and this Sunday on Carte Blanche, the show will be celebrating Capetonian Chris Bertish. Chris is the ultimate waterman. From surfing death-defying waves to paddling solo 4500 miles across the Atlantic Ocean, he has set several world-first paddle records. And he has an exciting – and […]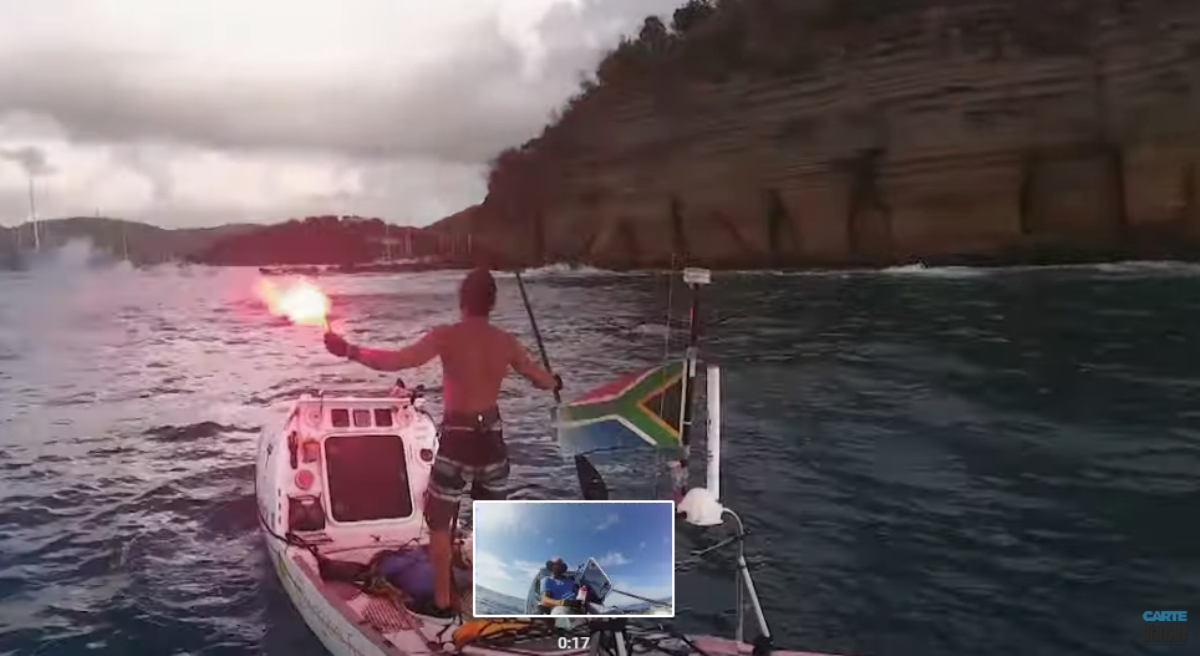 We all need some good news in South Africa, and this Sunday on Carte Blanche, the show will be celebrating Capetonian Chris Bertish. Chris is the ultimate waterman. From surfing death-defying waves to paddling solo 4500 miles across the Atlantic Ocean, he has set several world-first paddle records. And he has an exciting – and dangerous – new challenge in his sights… see more below.
You can watch Carte Blanche on Sunday 28 November in South Africa on DStv Now or stream it overseas in most countries from 30 November on Showmax International if you're abroad.
Chris Bertish's next groundbreaking goal is to wing foil from California to Hawaii in the United States, harnessing the wind to power his adventure across the Pacific – all in aid of conservation awareness (including climate change) and to raise money for Operation Smile.
From a skinny little kid growing up in Cape Town, and learning from his father how to sail just about every type of craft, Chris proved that the impossible can be done – paddling one stroke at a time across the wild Atlantic Ocean, unsupported, reaching his destination after 93 gruelling days and 6,000 km.
Carte Blanche also talks to Chris' close friend Darren Robertson, who admits that when Chris set off from Morocco they discussed that it could be the last time they saw each other, but "he was at peace with that".
We meet a man and his stand-up paddle, set on crossing over 6 000 km of the Atlantic Ocean in just 93 days. Join waterman Chris Bertish as he defies the elements to raise awareness of #ClimateChange. That's #CarteBlanche Sunday 7pm on #MNet101. @DerekWatts pic.twitter.com/FbwsrzvYlp

— Carte Blanche (@carteblanchetv) November 26, 2021
(Producer: Annalise Lubbe | Presenter: Derek Watts)
Watch the show overseas | Watch in SA on DStv Now
Also on Carte Blanche this Sunday 28 November
INVESTIGATIONS
Why would a business that prides itself on producing its popular brand of eggs, at affordable prices and to the highest standards, face calls to close down its facility? Matters are coming to a head between the listed JSE company that supplies eggs to some of our largest retailers and their neighbours in Hekpoort outside Johannesburg. Residents accuse the company of being a bad corporate citizen and creating a plague of flies that is destroying the surrounding businesses. Carte Blanche investigates.(Producer: Joy Summers | Researcher: Laura Byrne | Presenter: Macfarlane Moleli) 
Watch the show overseas | Watch in SA on DStv Now
What does an infestation of flies on a farm in Gauteng have to do with a popular brand of eggs sold at your local supermarket? @macmoleli goes through the most to find out this Sunday at 7pm on #CarteBlanche #MNet101. pic.twitter.com/20vQA4MOp6

— Carte Blanche (@carteblanchetv) November 24, 2021
Is it a perceived culture of impunity or growing lawlessness that made one dodgy broker think she could get away with skimming SASSA money? The South African Social Security Agency (SASSA) sustains over 3,7 million qualifying pensioners – a critical lifeline for those who need it. Carte Blanche investigates the implications when one woman sets up an illegal SASSA agency, pushing through government old-age grants for a fee. The beneficiaries? Financially stable elderly people who cheat the system to line their pockets with taxpayer resources. (Producer: Nicky Troll | Presenter: Macfarlane Moleli)
Watch the show overseas | Watch in SA on DStv Now
This Sunday on #CarteBlanche at 7pm on #MNet101, @macmoleli exposes a dodgy broker that cheats the SASSA system for a fee, getting financially stable, elderly people government old age grants they should never qualify for. Don't miss this exclusive investigation. pic.twitter.com/SXbF63xk4Q

— Carte Blanche (@carteblanchetv) November 23, 2021
Some of South Africa's best-known citizens have found a final resting place in Johannesburg's Westpark Cemetery, and their funerals can draw massive crowds. Often, ceremonial gun salutes are fired in their honour – especially in the case of military veterans and ANC VIPs. Increasingly, residents in surrounding suburbs are forced to run for cover as stray bullets, allegedly from these funerals, rain down on their neighbourhood and homes. Carte Blanche takes up the inquiry as an elderly resident, who lives more than a kilometre away, ended up getting seriously injured by a random bullet during one of these burials. (Producer: Sophia Phirippides | Researcher: Tony Beamish |Presenter: Macfarlane Moleli)
Watch the show overseas | Watch in SA on DStv Now
Many Johannesburg residents have been running for cover during some funerals at Westpark Cemetery. As mourners' gun salutes send stray bullets into the neighbourhood, an elderly resident has ended up wounded. #CarteBlanche investigates Sunday 7pm. pic.twitter.com/hW4ru2xNQr

— Carte Blanche (@carteblanchetv) November 23, 2021
If you're in SA – you can watch Carte Blanche on DStv Now.
If you're overseas – you can watch #CarteBlanche from Tuesdays, and thousands of other popular local South African shows & movies by subscribing to Showmax International now. You can try it FREE for 14 days. 
Carte Blanche is on M-Net & M-Net HD [101], 28  November 2021 at 19:00 & & again on M-Net Plus 1 [901] at 20:00
***
Please note: Carte Blanche is only available to international Showmax subscribers in Andorra, Australia, Austria, Belgium, Denmark, Finland, France, Germany, Greece, Iceland, Indonesia, Ireland, Italy, Liechtenstein, Luxembourg, Malta, Monaco, Netherlands, New Zealand, Norway, Portugal, San Marino, Spain, Sweden, Switzerland, United Kingdom. Not all titles are available in all territories. Showmax brings you the best South African series and movies, from the classics to the latest releases, from complete box sets to kids' favourites.