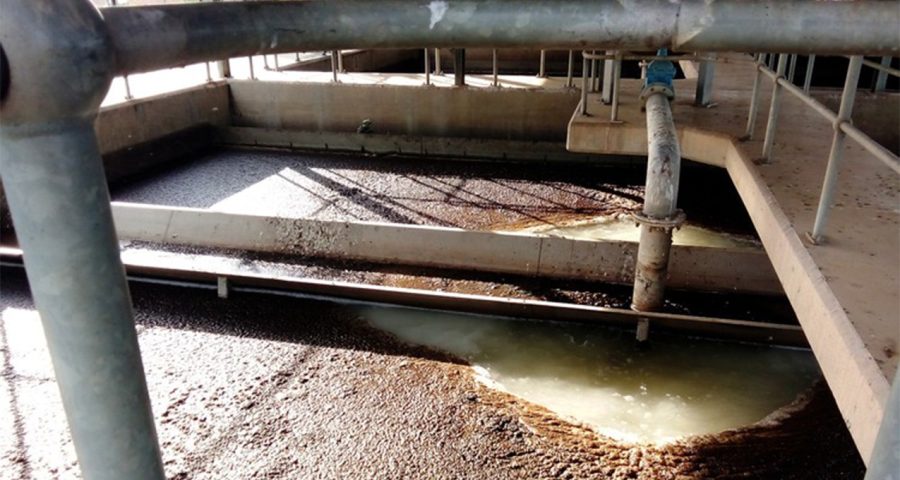 Deadly cholera outbreak was just a matter of time
A cholera outbreak such as is occurring in Hammanskraal, where 17 people have died from the disease so far, was just a matter of time given South Africa's failing sewage systems. 17 people have now died due to a cholera outbreak in Hammanskraal, north of Pretoria. The pollution of Hammanskraal's water source by upstream failing […]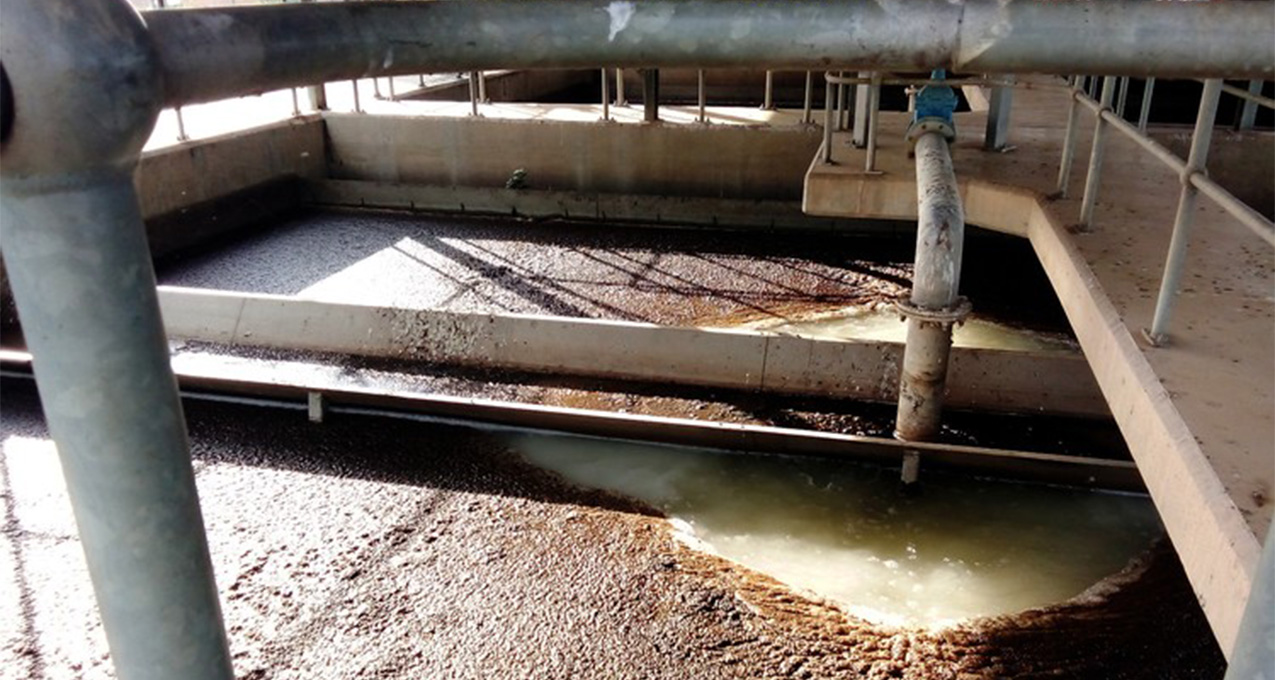 A cholera outbreak such as is occurring in Hammanskraal, where 17 people have died from the disease so far, was just a matter of time given South Africa's failing sewage systems.
17 people have now died due to a cholera outbreak in Hammanskraal, north of Pretoria.
The pollution of Hammanskraal's water source by upstream failing sewage plants was presented to Parliament's water and sanitation committee in November 2021.
The Department of Water and Sanitation's own site reveals Hammanskraal's drinking water has been dirty for at least three years.
On Wednesday, Tshwane Mayco Member for Health Rina Marx confirmed that 17 people from Hammanskraal in Tshwane had died of the preventable disease so far, with a total of 43 confirmed cases.
She said between 7 pm on Monday and 7 pm on Tuesday, 15 more people had been admitted to hospital with symptoms such as diarrhoea and vomiting.

An outbreak of cholera was just a matter of time, said epidemiologist and associate professor at Stellenbosch University's Faculty of Medicine and Health Sciences, Dr Jo Barnes, because of the widespread failure of sewage treatment, and increasing failure to supply clean drinking water, Cholera is generally transmitted by food or water contaminated by human excrement.
"Cholera is as much a disease of poorly handled sewage as it is of drinking water quality," said Barnes, and Hammanskraal, north of Pretoria, "is a case study for the sustained failure by responsible authorities over more than a decade to improve the water and sanitation of that area".
This is backed up by the Department of Water and Sanitation's own records and presentations to Parliament.
Much of Hammanskraal is supplied with drinking water from the Leeukraal Dam, which is fed by the Apies River. The rest is supplied by Magalies Water and Rand Water.
But the Leeukraal Dam is polluted by sewage from the large, and perennially failing, Rooiwal sewage works upstream on the Apies River. The pollution is so bad that the Temba water treatment works, which extracts water from Leeukraal Dam for purification and distribution to Hammanskraal, cannot purify the raw water to the required South African National Standard.
The Rooiwal sewage works has been polluting the Apies River at least since 2011.
Untreated sewage
In a presentation to Parliament's Water and Sanitation Committee on 16 November 2021, the Department of Water and Sanitation (DWS) said the Rooiwal sewage works were over capacity and "evidently poorly operated and maintained". The DWS Green Drop Report and the department's Integrated Regulatory Information System (IRIS) note there are two Rooiwal sewage works releasing about 155 million litres of untreated or partially treated sewage into the Apies River a day.
Results of tests of the effluent released into the environment from each sewage work is supposed to be uploaded onto the IRIS website every month. The site shows that both the Rooiwal Eastern and Northern sewage works are failing to treat sewage properly before releasing it into the Apies River, and have been failing for at least five years.
Rooiwal East sewage works currently has microbiological compliance of just 2% (less than 50% is labelled 'bad', and between 50% and 70% is 'poor'), while Rooiwal Northern Works has 0% microbiological compliance. Microbiological compliance is a measurement of faecal bacteria such as E. coli and enterococcus in the water.
Historical results for the last five years show similar failures. The best result for microbiological compliance was 12% at Rooiwal East in 2021.
In its presentation to Parliament, the DWS noted that the Temba water treatment works could not treat the drinking water to Hammanskraal to meet minimum standards because the water in Leeukraal Dam is so polluted. But the DWS said there was no health risk, it was just that the water did not meet "aesthetic and operational" standards.
However, the IRIS site, where the test results are actually uploaded, tells a different story.
There are six measures of water quality: Acute Health Microbiological (faecal bacteria posing an immediate risk to health); Acute Health Chemical (chemicals posing an immediate risk to health); Chronic Health Chemical (chemicals posing a long-term risk to health); Non-Health Aesthetic (colour and taste of the water); Operational (operation of the water treatment works); and Disinfectant.
Results for Temba water treatment works reveal it is only 82% compliant with Acute Health Microbiological and 70% compliant with Acute Health Chemical standards. The minimum compliance for drinking water is 97%. Between 95% and 97% is considered 'poor' and less than 95% is 'bad'.
In 2021, when the DWS made its presentation, Hammanskraal's water supply from the Temba water treatment works was an average 93% compliant for Acute Health Microbiological ('bad') and 83% for Acute Health Chemical ('bad'). Chronic Health Chemical compliance was just 77%.
The South African Human Rights Commission (SAHRC), which investigated sewage pollution in Hammanskraal, noted in 2021 that the dams from which drinking water in Tshwane is sourced were polluted by sewage due to failing sewage treatment works run by the City of Tshwane.
The SAHRC said residents had complained about "receiving dirty and foul-smelling water". The complaints had been laid before July 2018, backing up Barnes's statement that a health crisis in the area has been in the offing for years.
Looking for the source
Tshwane's Marx said the health department is trying to trace the source of the current cholera outbreak, with water from multiple sites in different areas being tested. Speaking on Tuesday, she said tests included water from water tankers – which have been delivering water to parts of Hammanskraal "for years" due to the poor quality of the tap water – as well as water from "dams and rivulets". She said cholera had not been detected in any of the tests as yet, although some results were still outstanding.
Samuel Seema, from Greenfields in Hammanskraal, said his 19-year-old son Samuel Junior contracted cholera after drinking the tap water.
"My son started off by vomiting and having a loose stomach from Thursday last week. He started by telling me he has pains. He got worse on Sunday and I decided to call an ambulance which took him to Jubilee District Hospital."
Seema said Samuel was transferred to the Dr George Mokhari Hospital in Ga-Rankuwa on Sunday.
"He drank the tap water we all use at home," said Seema. He said no tanker delivered water to their area so they often drank water from the tap. "This mess could have been avoided if they listened years ago," he said.
Sam Mohlanga, who has lived in Kanana, Hammanskraal, since 2014, said he has never trusted the tap water.
"Hammanskraal water has always been a problem. The taste is not good. We drink, because we have no other options," said Mohlanga.
"The Temba purification plant is a problem. If they can deal with that, maybe this could be defeated," he said.
Selina Chauke, who lives in Kanana Ext 10, said she started noticing a problem with the drinking water in 2017.
"There was a point where the water came out smelling of raw sewage. Sometimes it comes green in color, and tastes very bad."
Chauke said her husband once drank the tap water and suffered diarrhoea for a week. With intermittent water delivery from tankers, she invested R4,500 in a water purification system.
"We are suffering for water. We chase each other with containers when these tankers come. I only use the tap water for washing dishes and clothes."
She said the water tankers are inconsistent, which leads to people drinking water from the taps.
"On Monday, they came with three water tanker trucks in one day. Before, we would stay a whole month without water. That's why people end up taking the tap water."
History of inaction
Dr Ferrial Adams, executive manager of WaterCAN, an initiative of the Organisation Undoing Tax Abuse (OUTA), said Hammanskraal's tap water had been unfit for drinking when they tested it in July 2019.
She said OUTA wrote a letter of demand to the City of Tshwane demanding action.
Adams said the municipal manager at the time denied any health risks and said the water was fit for human consumption. Further tests in August 2019 found traces of E. coli and nitrates in the drinking water supply, after which the City of Tshwane agreed to meet with OUTA and discuss the problem.
She said the City's utility services oversight committee had discussed the water quality test results.
"The committee accepted OUTA's statements and invited us to work with them on a solution," said Adams.
But the water quality deteriorated sharply in October 2019 following failures at the Rooiwal sewage works resulting in partially treated sewage being released into the Apies River. Temba water treatment works also lost power due to a lightning strike.
"Hammanskraal water has always been filthy. The government always knew this. Maybe they wanted people to die first," said Dimakatso Motsumi, who lives in … Stinkwater, Hammanskraal.
Published originally on GroundUp | By Steve Kretzmann and Chris Gilili