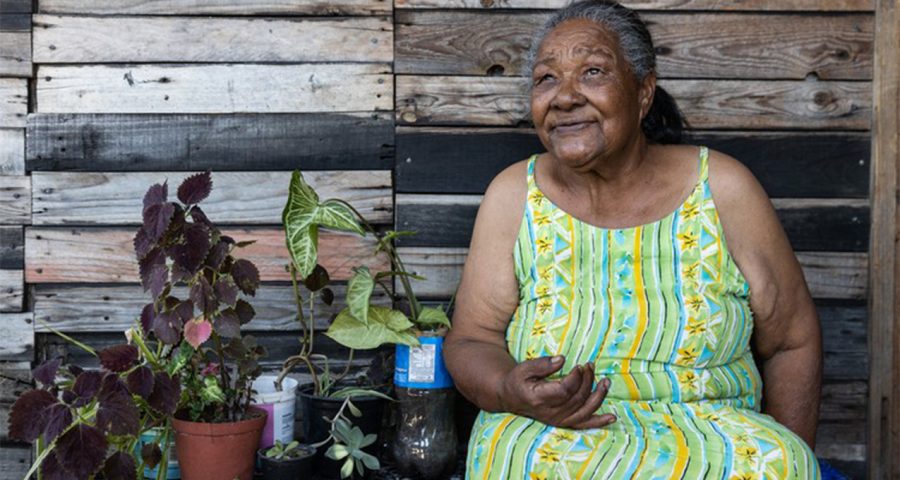 Families face eviction from the land they've farmed for generations
Andries Booysen's family has lived on their farm in Greater Chatsworth, near Malmesbury, for more than 100 years. Small farmers near Malmesbury in the Western Cape are facing eviction from homes they have lived in all their lives. The government's Housing Development Agency says it only plans to evict three individuals who it says are […]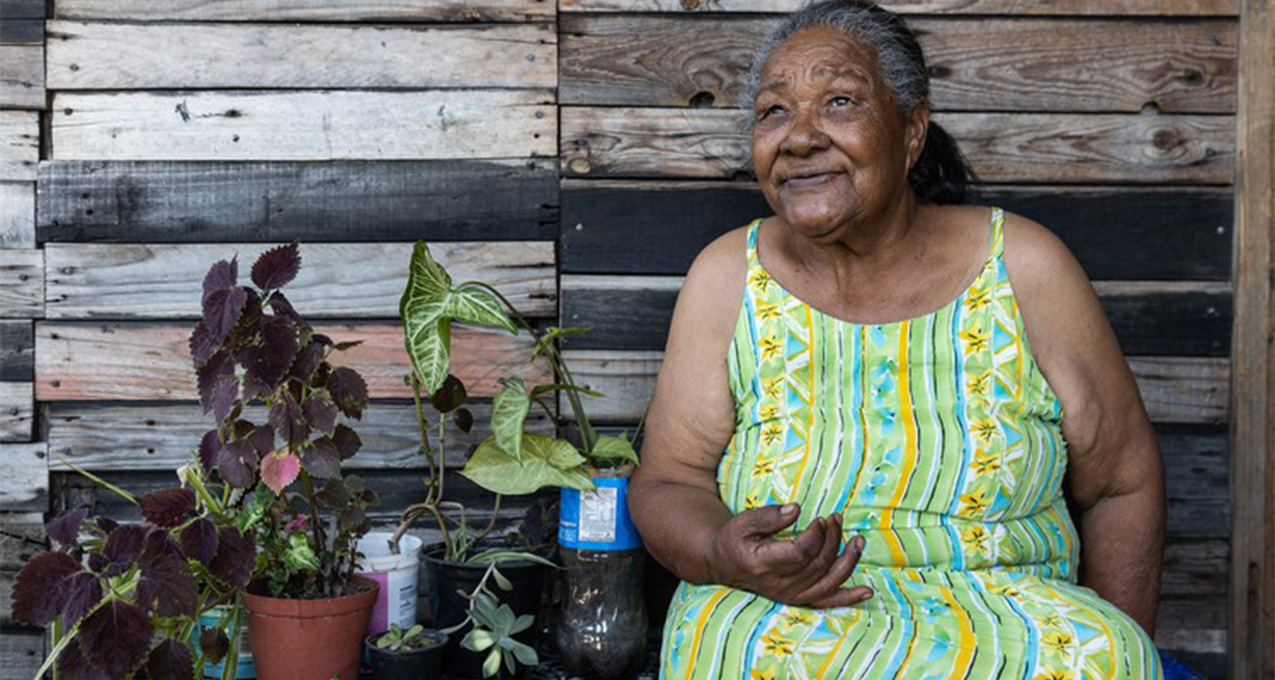 Andries Booysen's family has lived on their farm in Greater Chatsworth, near Malmesbury, for more than 100 years.
Small farmers near Malmesbury in the Western Cape are facing eviction from homes they have lived in all their lives.
The government's Housing Development Agency says it only plans to evict three individuals who it says are illegally occupying the land, and not the others who live there.
But the Socio-Economic Rights Institute of South Africa, representing the residents in court, is concerned all the residents on the land will be evicted.
He points to a house at the back of his large plot that has chickens and ducks roaming around. "My grandfather lived there and my father also lived there," he says. His parents are buried on the property.
He keeps sheep, goats and horses.
Booysen and several others living on the land called Michiel Heyns Kraal are facing eviction from their family homes by the government's Housing Development Agency (HDA).
Booysen said many of the families have lived here for generations. In the nearby cemetery where residents' ancestors are buried, one gravestone records a birthdate of 1894. Booysens lives along a gravel road that stretches on for several kilometres. At the entrance to his property are signs: "HDA Property" and "Any unauthorised occupier will be evicted".
More than 100 people live on the piece of land just outside Malmesbury. Some live in wooden houses, some in concrete houses, and some in shacks. The area is green and grassy, many residents have gardens, and some are farming.
The HDA launched eviction proceedings in May 2022. According to the court papers, the action is launched against the three individuals and against everyone else occupying land on portion 2 of Michiel Heyns Kraal.
One of the three named in the court papers is Jim Voster, who has lived there since the late 1980s. He moved to Michiel Heyns Kraal to live with his wife, who was born there.
In his affidavit, Voster said, "If I were to be evicted from the property my entire family whose life has been tied to this property will be rendered homeless."
The HDA applied for eviction of the "unlawful occupiers" in terms of the Prevention of Illegal Eviction from and Unlawful Occupation of Land (PIE) Act. The agency said if it did not "halt or stop the envisaged threats to the properties", it would expose the property to "repeated lawlessness", "potential violence", it would set a precedent, and it "would not be able to carry out intended developments".
Khululiwe Bhengu, attorney at the Socio-Economic Rights Institute of South Africa (SERI), who is representing the residents in court, raised a concern about the description of the fourth respondent which the HDA has described as "those persons who intend on/or are attempting to occupy and or erecting structures on the remainder of portion 2 of the farm Michiel Heyns kraal 755".
"This is a generic description used in eviction proceedings to evict people and the court order would apply to those who are not named but reside on the property. The HDA has made its case up as if the land has been vacant until new people came to occupy it when in actual fact generations have occupied the land over the centuries," said Bhengu.
But the HDA, in response to GroundUp queries, said the eviction proceedings would only be carried out against three people, the first three respondents.
Charles Adams was born and grew up in the house he lives in. It's a small house but the plot is large and he is growing spinach, mustard, and kale, and he keeps chickens, which he sells to make a living.
"It is difficult… but so we carry on," he said. "My parents also farmed but not as big. We struggled."
Adams grew up without electricity and still lives without electricity. He said he makes a fire to cook.
"I've been here a whole lifetime," said 74 year-old Adelaide Jacobs, who grew up in her house and raised her children there.
"It was good living here. I wouldn't have wanted to live somewhere else. Now I hear HDA … and I ask myself, where do they come from?" said Jacobs.
Her daughter-in-law Ursula Jacobs moved to Michiel Heyns Kraal to live with her husband. They are clearing the land to grow vegetables and have already started with tomatoes.
She is originally from Stellenbosch where she said it is a lot more dangerous. "Here it is very quiet… It's peaceful."
In its court papers, the HDA said that some of the land would be used to develop 100 housing units, some land would be transferred to the Department of Public Works for the development of Chatsworth Primary school, 39 hectares had been earmarked for farming activities by the farming community, and over 300 hectares will be donated to Cape Nature.
A court date has not been set but the case is expected to head to court around October this year.
It is not clear whether, if they are evicted, the families will be housed or allowed to farm in the new development or elsewhere in the area.
HDA spokesperson Katlego Moselakgomo said, in follow-up queries, that some of the people are "not necessarily being evicted from their houses where they stay" but that the court case is to "prevent them from further illegally occupying other parts of the property".
Swartland Municipality's municipal manager Joggie Scholtz said in response to GroundUp queries that the municipality could not comment on housing of the families while the matter was before the court.
He said the municipality was "aware of a number of unauthorised informal dwellings, households and small-scale farmers who have been occupying the land illegally for a number of years".
"We have pointed out the illegal occupation to the HDA on several occasions since 2019," said Scholtz.
But Voster said they are not unlawful occupiers. He said many generations had farmed on the land.
"People have a right to live here," he said.
Published originally on GroundUp | By Liezl Human