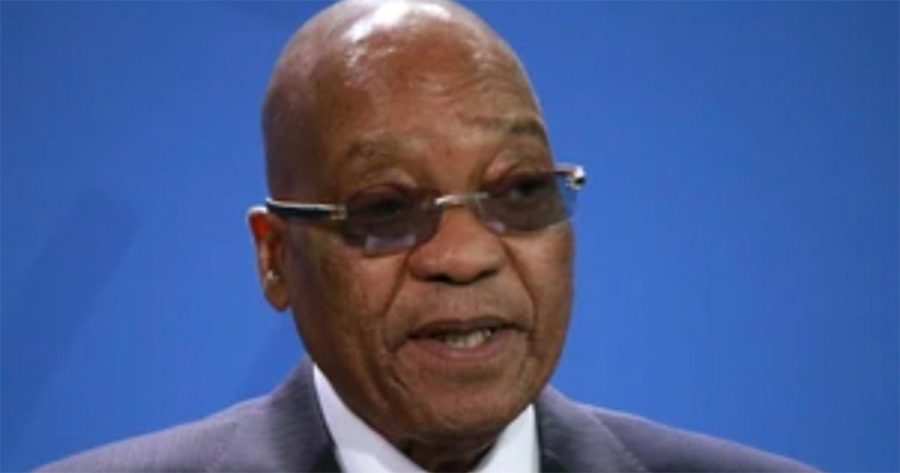 Former South African President Jacob Zuma is Officially a Free Man
The Department of Correction Services (DCS) confirmed in a statement on Friday that the "former State President, Mr Jacob Gedleyihlekisa Zuma, has been released from the system of Correctional Services." Zuma's 15 months sentence expired today, Friday 7 October. The JGZuma Foundation tweeted: "It's OFFICIAL. H.E President Zuma is now a FREE man." The Constitutional […]
The Department of Correction Services (DCS) confirmed in a statement on Friday that the "former State President, Mr Jacob Gedleyihlekisa Zuma, has been released from the system of Correctional Services."
Zuma's 15 months sentence expired today, Friday 7 October.
The JGZuma Foundation tweeted: "It's OFFICIAL. H.E President Zuma is now a FREE man."
The Constitutional Court had sentenced Zuma to 15 months imprisonment in its judgement handed down on 29 June 2021. It is one of the factors that is believed to have led to the SA Unrest in July 2021, fuelled by his disgruntled supporters.
Zuma did not serve much of his time in prison. He was admitted at Estcourt Correctional Centre on 8 July 2021, but less than two months later – on 5 September 2021, he was placed on medical parole.
According to today's statement, Zuma's medical parole was granted "due to the seriousness of his medical condition". Medical parole placement meant Zuma was able to serve the remaining 13 months of his sentence under Kranskop Community Corrections.
"Essentially, Mr Zuma complied with his conditions for medical parole as set out during his placement. All administrative processes have now been concluded and the Sentence Expiry Date marks the end of him serving his sentence under community corrections," said Correctional Services.
Meanwhile, in other court matters, the Private Prosecution issue between Zuma and Adv Downer SC and journalist Karyn Maughan is set to begin on Monday (10 October).
Zuma's JGZuma Foundation has invited production houses to submit a proposal to make a documentary about the former prisoner and President's life and impact on South Africa and the ANC. The deadline is 21 October.
To: All Media
Subject: Updated Announcement pic.twitter.com/HSDPwQl1Qd

— JGZuma Foundation (Official) (@JGZ_Foundation) October 4, 2022