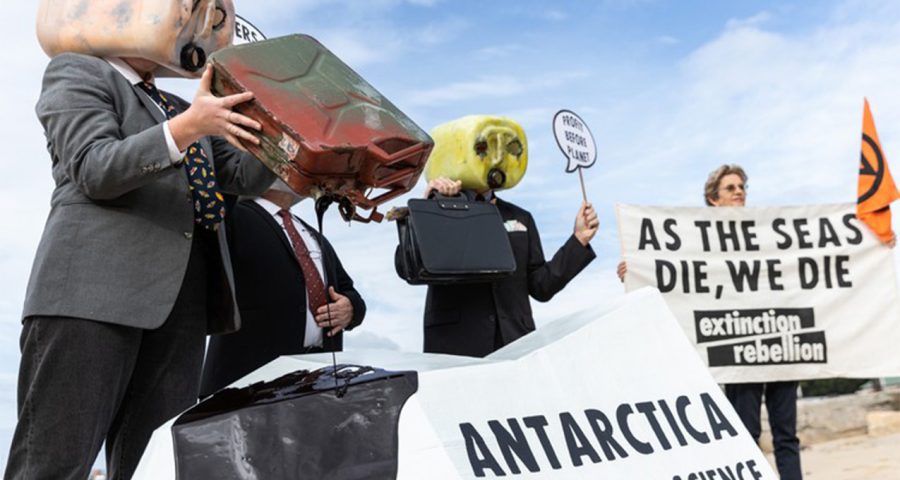 Hands off Antarctic, demand protesters
Suited executives with money bulging from their pockets poured oil over an iceberg in Kalk Bay on Monday while holding signs stating "profit before planet", and "finders keepers". A sign on the iceberg read: "Antarctica for peace and science". The executives and the model iceberg were part of a performance by activist group Extinction Rebellion […]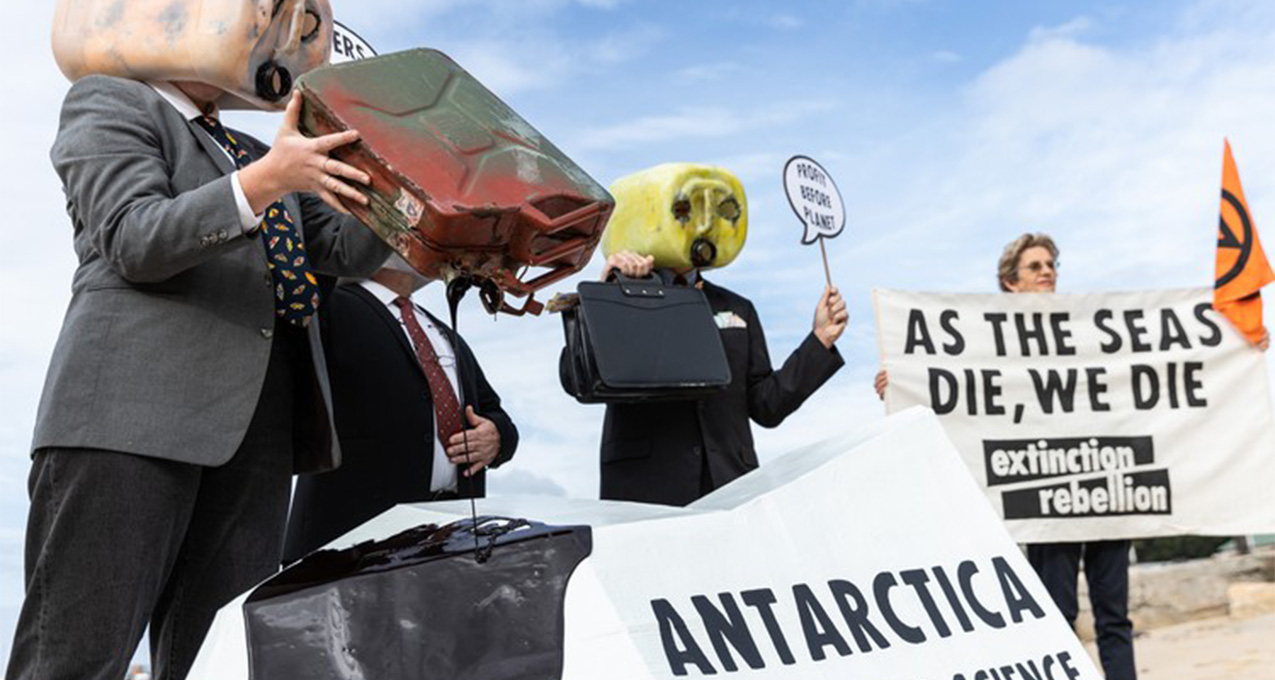 Suited executives with money bulging from their pockets poured oil over an iceberg in Kalk Bay on Monday while holding signs stating "profit before planet", and "finders keepers". A sign on the iceberg read: "Antarctica for peace and science".
The executives and the model iceberg were part of a performance by activist group Extinction Rebellion to mark World Environment Day and call for a "forever ban" on fossil fuel exploration and exploitation in Antarctica.
The handful of protest performers drew attention to the Antarctic Treaty Systems (ATS) meeting taking place in Helsinki, Finland, which South African officials are attending. 

Under discussion at the ATS is the protection and preservation of Antarctica, which is currently protected from all mining activities, but this could change when the protocol is reviewed 25 years from now.
Judy Scott-Goldman, an Extinction Rebellion representative, said they want the South African Government to "protect the Antarctic from any exploration and exploitation of oil and gas" through the institution of a "forever ban".
Exploiting Antarctica, which acts as a global fridge regulating global temperature, would be "hugely environmentally damaging" and "an absolute disaster for the planet". Exploitation could also increase "geopolitical tensions" said Scott-Goldman, as no country owns Antarctica and no one lives there permanently.
However, despite the current ban, Russian research vessel Academik Alexander Karpinsky used seismic blasting to explore oil and gas reserves along the Antarctic shelf in 2020. The ship was docked in Cape Town earlier this year, and Tiara Walters has written how South Africa's Antarctic Treaty officials appear to have aligned themselves with Russia at the ATS in Helsinki.
Scott-Goldman said Antarctica has an enormous influence on the climate of the whole world. "So before we start going messing with it, let's let the scientists get in there and really understand it."
Published originally on GroundUp | By Ashraf Hendricks