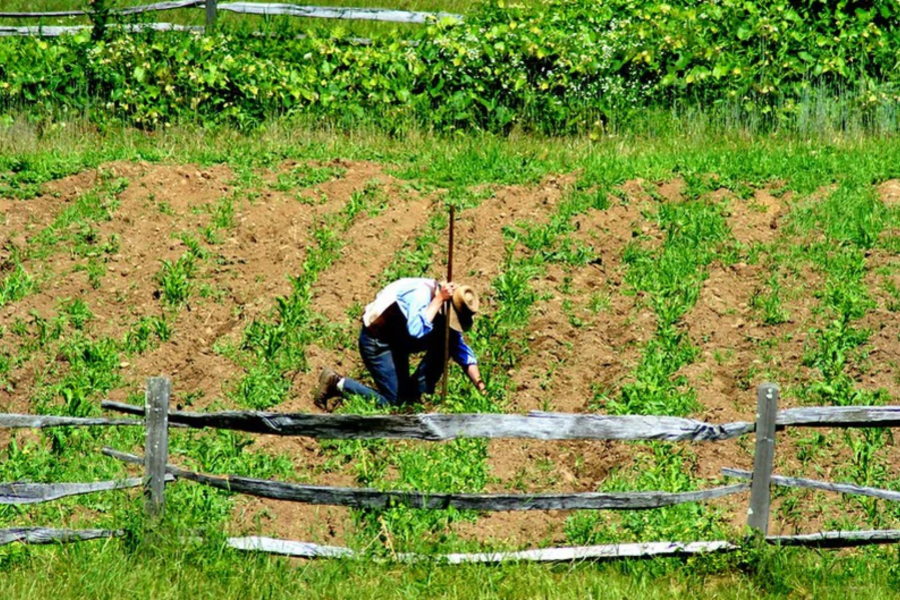 Marikana residents thrive with agri training and employment
Agricultural training is helping residents of the mining town to earn an income and improve their quality of life. Residents of the mining town of Marikana in North West are earning an income and gaining skills, thanks to the Social Employment Fund (SEF) programme. The Mineworkers Development Agency's (MDA) Agri-Hub forged a partnership with, Sibanye-Stillwater and Rand […]
Agricultural training is helping residents of the mining town to earn an income and improve their quality of life.
Residents of the mining town of Marikana in North West are earning an income and gaining skills, thanks to the Social Employment Fund (SEF) programme.
The Mineworkers Development Agency's (MDA) Agri-Hub forged a partnership with, Sibanye-Stillwater and Rand Mutual Assurance.
The aim of the partnership is to provide work opportunities for unemployed people in the area and to improve their quality of life.
ALSO READ: South Africa's agriculture sector struggles with power cuts
Those who have completed the training, are employed rotationally for 10 days a month, earning a R2 000 stipend.
The training and stipends are funded by the Industrial Development Corporation (IDC).
The SEF is part of the Presidential Employment Stimulus introduced by President Cyril Ramaphosa in 2020 in response to the devastating economic impact of the COVID-19 pandemic.
The MDA's SEF programme has invested R36 million in the Marikana programme. This includes the Agri-Hub, which provides accredited training in agriculture, technical support, technology and facilities.
The programme focuses on five sectors, including food security, environment and waste management, education and early childhood development, health and nutrition, and infrastructure.
MARIKANA
The programme has helped train 1 500 people, including the 10 who have been employed at the Agri-Hub.
The Minister of Mineral Resources and Energy, Gwede Mantashe, was the keynote speaker at the recent launch of the Marikana Agri-Hub. The Minister acknowledged the critical role that the MDA plays in mining communities.
ALSO READ: Rand Water announces 17 hours planned shutdown next week
"Addressing the high unemployment rate is a challenge that government cannot address alone.Government will continue to work with various partners to deal with inequality, poverty and unemployment," said Minister Mantashe.
He added that the Agri-Hub is one of the ways that mining can enhance community welfare and empower communities to continue being economically active after mining has ceased.
An opportunity to work
Julia Dlamini (33) is among the residents who completed the training and is now employed. She works at the hydroponic lab.
"I finished matric in 2010 and I have never had an opportunity to work or further my studies, so this is a really big break for me," Dlamini said.
She added that she is now able to use her knowledge of agriculture to contribute to her household's income.
"I was trained in hydroponics and horticulture about two months ago and to be employed in such a short period of time is really a blessing for me," said Dlamini.
MDA
Programme manager for the Social Employment Programme at the MDA, Simon Leshoai, said agriculture provides many opportunities for employment.
He added that three wards in Marikana are currently benefitting from the programme.
Community members are trained by the Forge Academy and also receive seeds for free for three months, garden tools and watering cans to encourage them to maintain their food gardens.
ALSO READ: North Korea's Kim opens key meeting on agriculture
"The Agri-Hub has a poultry facility that houses 2 000 egg-layers that produce about 1 980 eggs per day, a packhouse, hydroponics laboratory that showcases technology in the agricultural space and a training facility through which we empower youth and women in the Marikana community," he said.
The MDA has also assisted about 1 000 households with food gardens.
"We also have communal food gardens in the facility to allow participants of the programme to plant crops that are sold to the packhouse," said Leshoai.
Vegetables planted in the communal gardens include spinach, onion, beetroot, broccoli, cherry tomatoes, beans, cabbage and lettuce.
Site manager at the Agri-Hub, Lucas Phiri, said once the partnership contract ends in May 2024, those who received training will still be able to use their skills and knowledge to empower themselves.
ALSO READ: Digital solutions are boosting agriculture, but it's time to LEVEL UP
"We believe that working together with the community will positively impact people's lives," he said.
The MDA provides sustainable socio-economic development initiatives to address poverty, unemployment and inequality experienced by former mineworkers and their communities in South Africa, Lesotho, Swaziland and Botswana.
Written by More Matshediso for GCIS VuK'ZENZELE