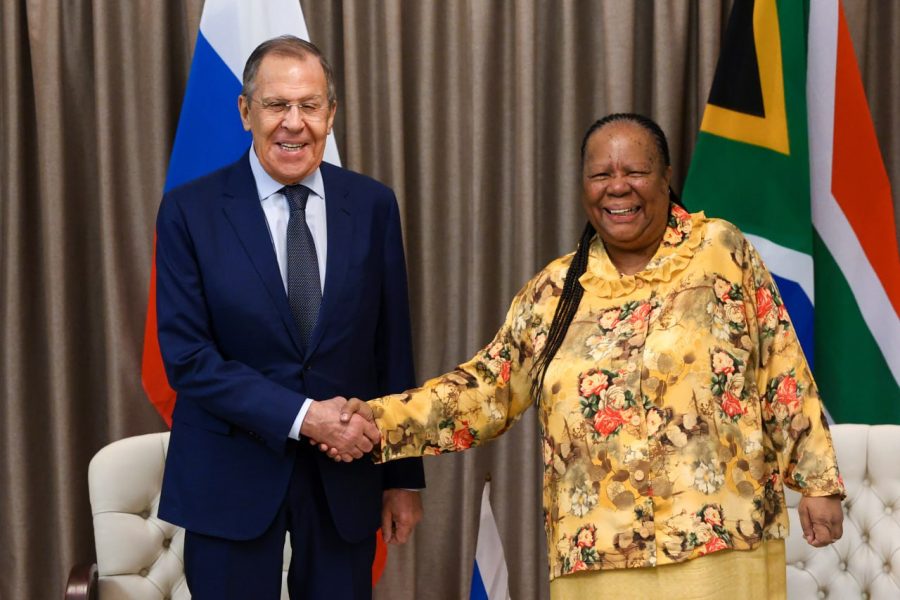 Navy Exercises with Russia and China are Normal & Will be Beneficial, says South Africa
As media outlets around the world report on South Africa "openly siding with Russia" as the countries prepare for a maritime exercise together with China, SA's Foreign Minister Naledi Pandor accused critics of having double-standards. Appearing to ignore Russia's ongoing war with Ukraine, Dr Pandor said "all countries conduct military exercises with friends worldwide". She […]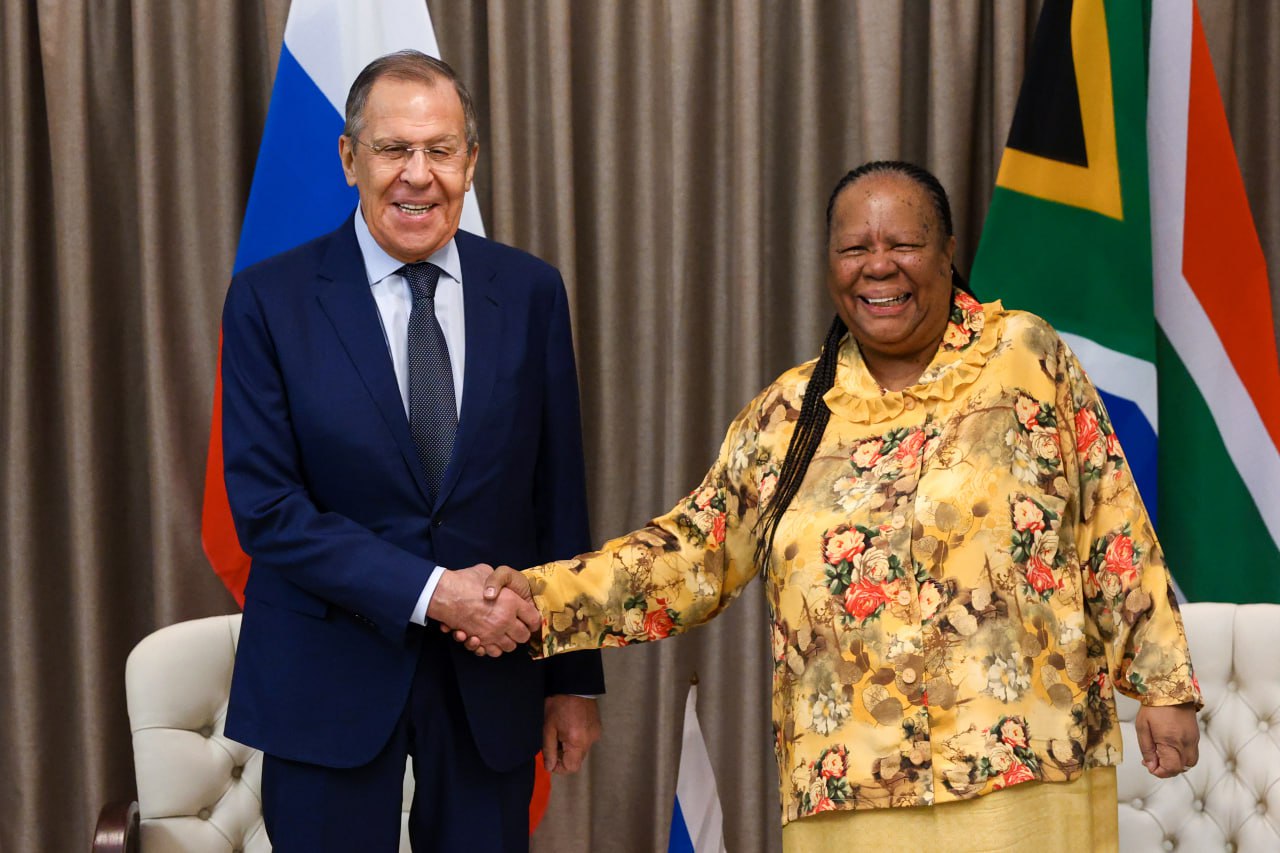 As media outlets around the world report on South Africa "openly siding with Russia" as the countries prepare for a maritime exercise together with China, SA's Foreign Minister Naledi Pandor accused critics of having double-standards.
Appearing to ignore Russia's ongoing war with Ukraine, Dr Pandor said "all countries conduct military exercises with friends worldwide". She was speaking whilst hosting Russian Foreign Minister Sergei Lavrov in Pretoria. He – unsurprisingly – noted South Africa's "well balanced" and "considerate" stance on the war.
The tone deaf decision by SA has outraged several South Africans. Author Pieter du Toit said: "South Africa aligning itself with a country run by a despot, executing a war of aggression against a sovereign state. This government has loosened all moorings to reality."
The DA's Trade Minister Dean Macpherson tweeted a photo of Dr Pandor with her Russian counterpart today, and commented: "She looks so happy. Like the deaths of women and children in Ukraine by Russian soldiers mean nothing to her."
SA's Defence Minister Thandi Modise expressed similar comments to Pandor. She said nobody complained when SA engaged in a similar exercises with the USA and France. In fact, Modise insisted that this exercise doesn't change SA's neutral stance.
"Contrary to the assertions by our critics, South Africa is not abandoning its neutral position on the Russian-Ukraine conflict. We remain firm in our view that multilateralism and dialogue are keys to unlocking sustainable international peace. We continue to urge both parties to engage in dialogue as a solution to the current conflict."
Modise said the controversial multinational maritime exercise between South Africa, Russia and China will benefit all three participating nations "through interoperability of the naval systems, joint disaster systems management enhancement, maritime cooperation and anti-piracy exercises."
In addition, she said the event known as Exercise Mosi II, will serve as a platform for the three nations to share operational skills, expertise and experience.
The South African National Defence Force (SANDF) announced just last week that it will host the People's Liberation Army Navy from China and the Russian Federal Navy during the exercise scheduled to take place from 17 to 27 February 2023.
The maritime exercise is taking place in KwaZulu-Natal – in Durban and Richards Bay.
A similar exercise was held between the three countries in Cape Town in November 2019.
This year's Exercise Mosi II will see over 350 SANDF personnel from various Arms of Services and Divisions participating alongside their Russian and Chinese counterparts.
In the face of criticism, the Defence department said South Africa enjoys diplomatic relations with all member states of BRICS (Brazil, Russia and China) at a bilateral level, in addition to the multilateral levels.
"We also enjoy defence diplomatic relations with several countries across all the continents of the world since we have become an integral part of the community of nations and no longer a pariah State."
In recent months, the department said it had engagements with counterparts in the United Kingdom, China, Nigeria, Cote d'Ivoire and Ghana.
Refusing to acknowledge any lack of sensitivity in engaging with Russia in such an exercise at this point in time (as the one year anniversary approaches since Russia invaded Ukraine), the department argues:
"There was no hype about any of these countries, especially about the USA wherein we held an even longer exercise, known as Exercise Shared Accord in KwaZulu-Natal last year regarding our military health capabilities."
"We wish to state categorically that South Africa, like any independent and sovereign state, has a right to conduct its foreign relations in line with its diplomatic relations and national interests. South Africa sees Exercise Mosi II as an opportunity to contribute towards further strengthening the strong bonds that exist between South Africa, Russia and China," the department said.
Sources include DA, Twitter and SAnews.gov.za
She looks so happy. Like the deaths of women and children in Ukraine by Russian soldiers mean nothing to her. https://t.co/ik8V9T1Zwt

— Dean Macpherson MP (@DeanMacpherson) January 23, 2023
🇷🇺🇿🇦 President of the Republic of South Africa @CyrilRamaphosa receives Sergey Lavrov during the Russian Foreign Minister's visit to South Africa.

📍 Pretoria, January 23 #RussiaSouthAfrica #RussiaAfrica pic.twitter.com/zJPk9LJDnx

— MFA Russia 🇷🇺 (@mfa_russia) January 23, 2023