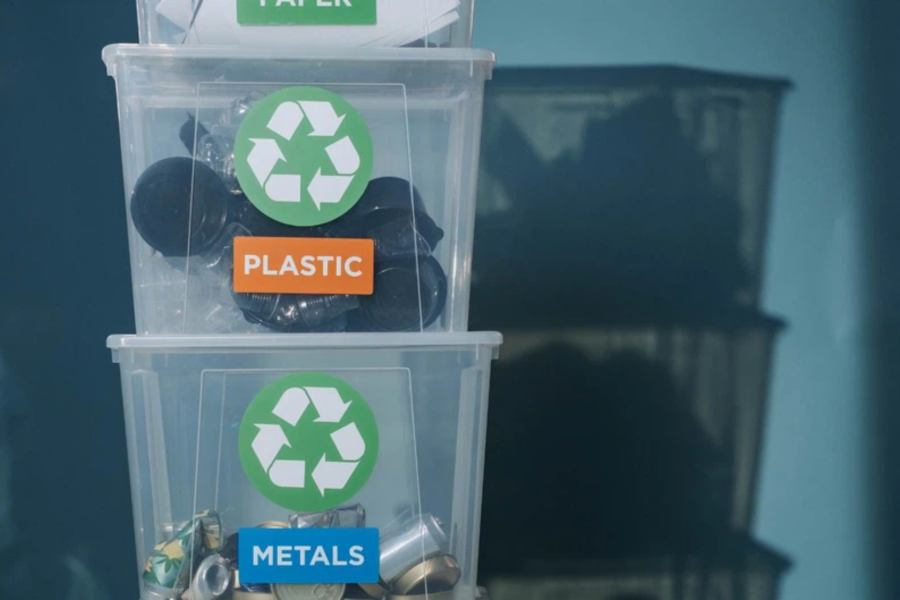 Nelson Dumakude: Turns plastic waste into decorative furniture
While the floods that battered large parts of KwaZulu-Natal in 2022 caused damage amounting to billions of rands and claimed lives, the event also opened the doors of opportunity for a despondent young man. ALSO READ: E-waste company revolutionizes electronic recycling in SA In just over a year after those fateful events, the 34-year-old went from […]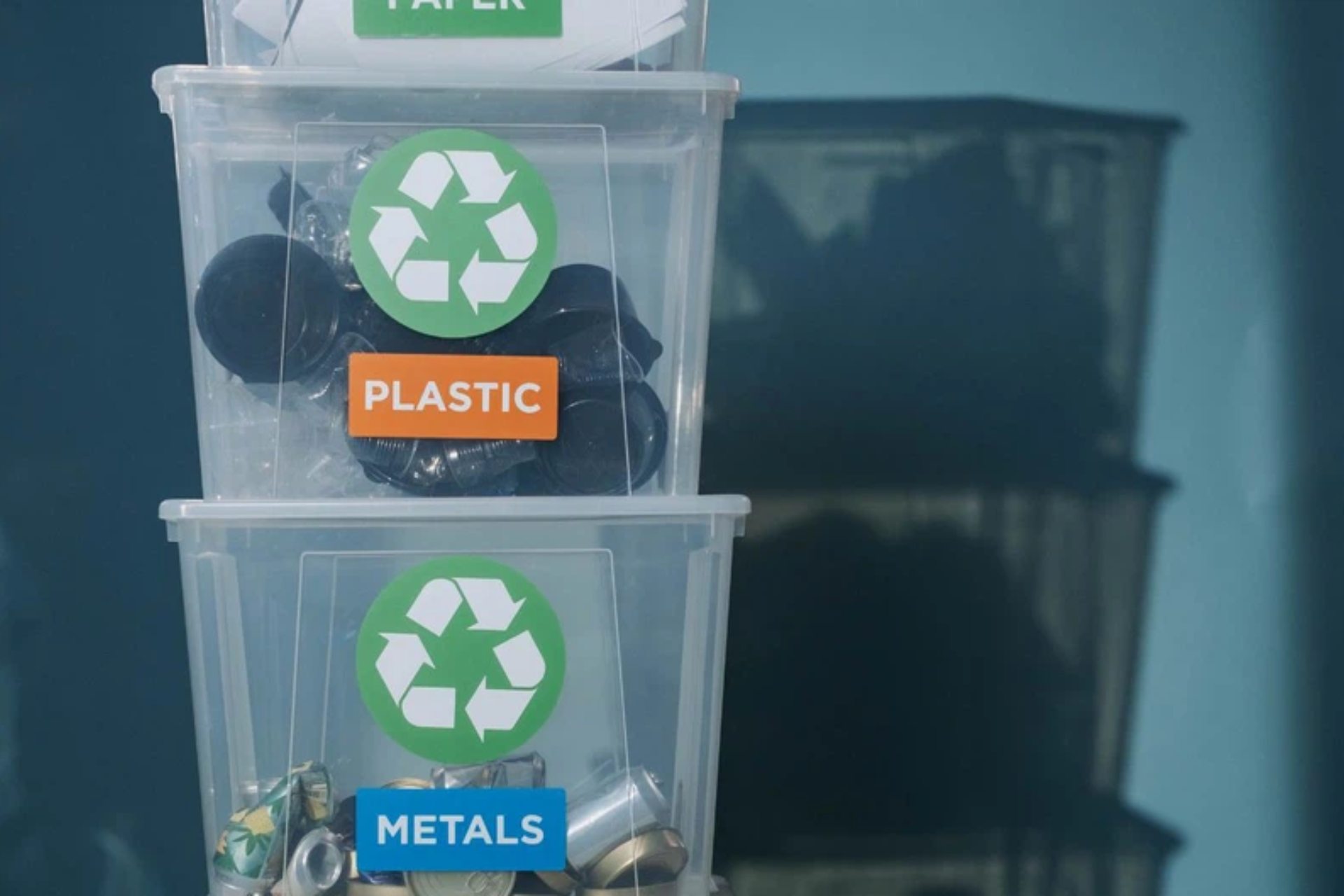 While the floods that battered large parts of KwaZulu-Natal in 2022 caused damage amounting to billions of rands and claimed lives, the event also opened the doors of opportunity for a despondent young man.
ALSO READ: E-waste company revolutionizes electronic recycling in SA
In just over a year after those fateful events, the 34-year-old went from being unemployed for over five years to producing decorative furniture for one of the country's leading retailers.
Nelson Dumakude's story begins in April 2022 when he was approached by the Litterboom Project to be part of an initiative picking plastic waste polluting rivers on the Durban coast.
The non-profit company tackles plastic pollution in rivers from flowing into the ocean, with the assistance of local communities. While idling on the streets of Waterloo, Durban, the Litterboom Project, which was looking for participants for the beach and river clean-up initiative, presented an opportunity for Dumakude to make money. Participants were paid R200 per five-hour shift.
ALSO READ: Climate change-related court cases rise as people fight global warming
"I knew nothing about making anything. Before all this, I was unemployed for over five years," he told Vuk'uzenzele.
"Every Friday we would fill tons of sacks with all sorts of plastic waste and sell it. It reached a point where we wondered if we couldn't repurpose the plastic instead of selling it," he said.
DUMAKUDE
The project was at the time cleaning Umdloti Beach, a short distance from Waterloo.Nelson Dumakude. Photo by: Nelson Dumakude.
When the initiative ended, Dumakude was again out in the cold, with no source of income. About three months later, the Litterboom Project rewarded him with full-time employment, saying he had worked with diligence and dedication.
"At the time I was doing a course with the Agricultural Sector Education Training Authority but I was about to finish it. The Litterboom Project specifically wanted me for the job so I took up the offer."
With the help of the Litterboom Project, Dumakude enrolled for an innovative waste design course at The MakerSpace on Umgeni Road.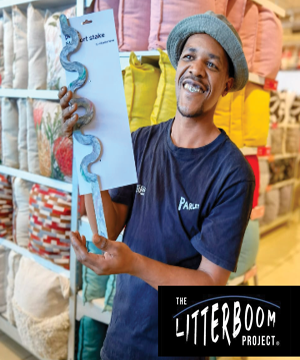 ALSO READ: Recycling: Why do South Africans care so little about it?
After concluding the four-month-long innovative waste design course, Dumakude was afforded space in the institution's vicinity to put theory into practice.
He said his products are made from recycled polypropylene which is a type of plastic.
A batch of 600 plant stakes was produced by Dumakude for Mr. Price Home.
"This project has changed my life. I was wasting my life in the township without any hope of making any success. That has all changed."
He recalled being ecstatic to see the work of his hands displayed for sale on the shelves of a Mr. Price Home store.
ALSO READ: Recycling plastic waste remains a 'myth'
Beyond learning about entrepreneurship, he said the project had taught him a lot about caring and not harming the environment.
Written by Sihle Manda for GCIS VuK'ZENZELE