New mayor of City of Johannesburg accused of being a scammer
Newly elected mayor of Johannesburg, Kabelo Gwamanda is accused of being part of a scammer through his iThemba Lama Africa funeral scheme entity. ALSO READ: President Ramaphosa deploys 800 SANDF members to protect Eskom power stations MAYOR OF JOHANNESBURG ACCUSED OF SCAMMING INNOCENT PEOPLE Former City of Johannesburg mayor, Mpho Phalatse has accused the newly-elected […]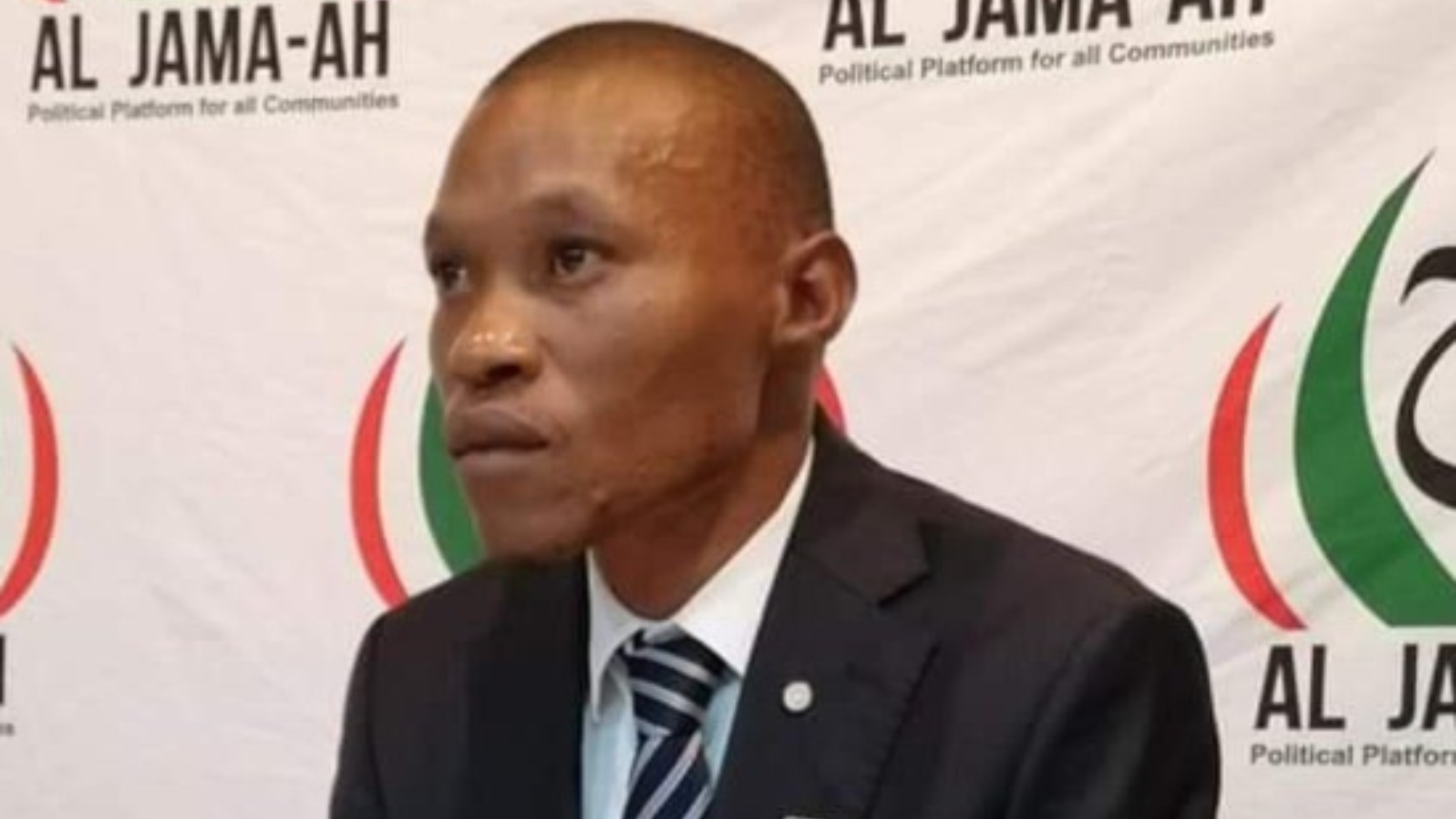 Newly elected mayor of Johannesburg, Kabelo Gwamanda is accused of being part of a scammer through his iThemba Lama Africa funeral scheme entity.
ALSO READ: President Ramaphosa deploys 800 SANDF members to protect Eskom power stations
MAYOR OF JOHANNESBURG ACCUSED OF SCAMMING INNOCENT PEOPLE
Former City of Johannesburg mayor, Mpho Phalatse has accused the newly-elected mayor, Kabelo Gwamanda of being part of a Ponzi scheme that ripped off many people in the city.
Al Jama-ah leader Ganief Hendricks in turn has accused Phalatse of being a sour loser after losing the mayoral election to Gwamanda.
ALSO READ: Another puppet? Defeated ActionSA has words for new Joburg mayor
Hendricks said Gwamanda passed a vetting process before he was chosen as the mayoral candidate for the ANC-EFF-led coalition.
"I was given the assurance by the SG [Secretary General] of the ANC and they did due diligence on him, now I don't know whether they used national intelligence on him," said Hendricks.
Hendricks further added that Al Jama-ah's internal vetting processes did not turn up any adverse findings on the new mayor.
Meanwhile, the Democratic Alliance's (DA) has promised to bring the allegations to the attention of the South African Police Service.
ALSO READ: Gayton McKenzie bows out as mayor, now set for Presidency?
The People of Joburg deserve a Mayor they can trust, not a swindler or a scammer!
Statement by DA Caucus Leader Mpho Phalatse

Issued: Saturday, 6 May 2023

On 5 May 2023, Cllr Kabelo Gwamanda was sworn in as Executive Mayor of the City of Johannesburg Municipality. pic.twitter.com/a8Gg45Nlot

— DA Joburg Caucus (@DA_JHB) May 6, 2023
ALSO READ: Again? DA nominates Mpho Phalatse as City of Johannesburg mayoral candidate
COALITION GONE IN FAVOUR OF A COMPROMISED CANDIDATE AGAIN
According to former City of Johannesburg mayor Mpho Phalatse, the newly elected mayor was not a suitable candidate to lead the country's economic hub.
Kabelo Gwamanda was elected during a council meeting on Friday, beating Phalatse and ActionSA's Funzi Ngobeni.
However, Mpho Phalatse is not convinced that Gwamanda is the best man for the job.
ALSO READ: BREAKING: Kabelo Gwamanda elected new Mayor of Joburg
This article was originally published by Cwenga Maqhubela.