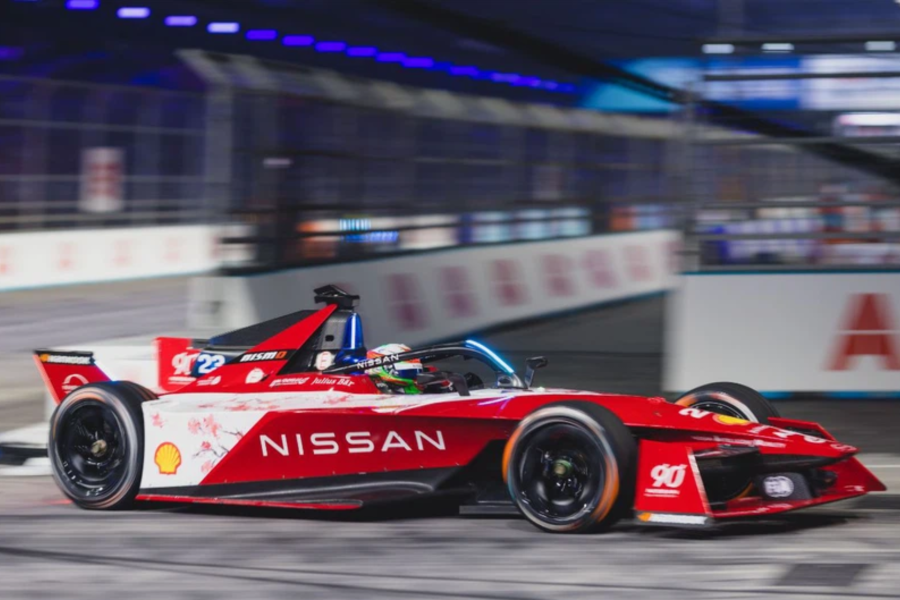 Nissan Formula E Team ends 2023 Championship in the points
LONDON July 30, 2023: Nissan Formula E Team capped off the 2022/23 ABB FIA Formula E World Championship with a positive performance in London as Norman Nato secured two points finishes in the double-header. NISSAN FORMULA E TEAM IN LONDON Taking on the unique half-indoor, half-outdoor ExCeL Circuit, Frenchman Nato raced well in Round 15 on Saturday and […]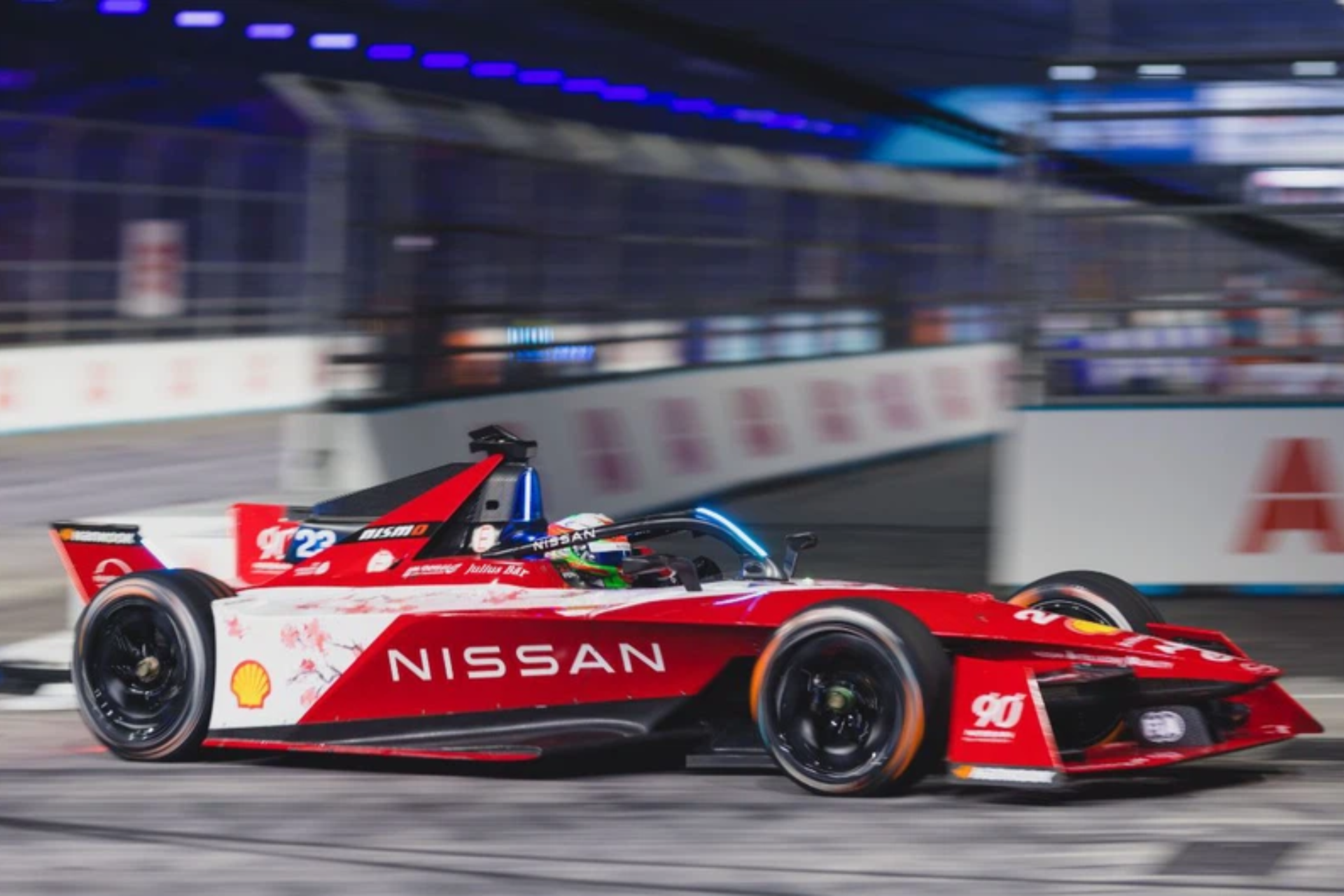 LONDON July 30, 2023: Nissan Formula E Team capped off the 2022/23 ABB FIA Formula E World Championship with a positive performance in London as Norman Nato secured two points finishes in the double-header.
NISSAN FORMULA E TEAM IN LONDON
Taking on the unique half-indoor, half-outdoor ExCeL Circuit, Frenchman Nato raced well in Round 15 on Saturday and looked set for a strong result, before a five-second penalty demoted him to ninth following a chaotic race. Meanwhile, Sacha Fenestraz was involved in an incident midway through the event and had to retire.
ALSO READ: Jaguar TCS Racing are 2023 Formula E Championship runners-up
On Sunday, Nato continued his great form in qualifying, taking third on the grid for the final event of the season. A delayed start and tricky wet conditions made it difficult for the entire field, but Nato performed solidly again to clinch fourth place. Franco-Argentine racer Fenestraz ended his impressive rookie year with a 15th-placed finish.
This weekend's results saw Nato break into the top-10 in the final drivers' standings on 63 points, while Fenestraz claimed 16th with 32. The duo combined for 95 points, putting Nissan Formula E Team seventh in the teams' standings.
ALSO READ: Maserati MSG Racing concluded season 9 at London E-Prix
FROM THE TEAM
"We missed an opportunity in qualifying on Saturday, the car balance was just on the oversteer side which made it difficult for our drivers. We knew incidents could happen on this narrow track, which turned out to be the case. Norman was fighting in the top-five, he was doing a great job before the contact and was set to take a strong result, but the penalty cost him a lot of positions and points. Sacha's accident was an unfortunate one as he was doing well in managing the energy and had good rhythm in the car."
"Today, Norman put in an excellent qualifying performance. He did amazingly well to secure P3 and in the race he competed well in tough conditions to take fourth and finish the season with a positive result. Sacha was unlucky to be caught out by rain on his final qualifying run, which forced him to start down the order. On a track where overtaking is so difficult, that prevented him challenging for points, although his pace was solid."
"Season 9 was our first as a manufacturer team, it was a huge transition for us, but as the year has progressed, we've improved and become more competitive. There have been some obvious highlights, Sacha's pole in Cape Town, Norman's podium in Rome and many other positives. We also know what we need to work on, we've got a clear plan in front of us and we're already looking forward to Season 10!" – Tommaso Volpe, managing director and team principal, Nissan Formula E Team
ALSO READ: SA Endurance National Championship will light up Gqeberha
"I'm happy to finish the season with a positive showing. Yesterday was a crazy race with the late red flag and damage at the end. We put in a good performance, we knew anything could happen and were unfortunate to receive the five second penalty which cost us several positions. I'm really pleased with today's qualifying, third was a great result and one we can be proud of. It was tough with the track being wet outside and dry inside. The outside section was very slippery so we had to be careful. The pace wasn't there to challenge for the podium, but I'm satisfied to take fourth to cap off a solid second half of the season." – Norman Nato
"I struggled for pace in qualifying all weekend, which hasn't been the case this season. We tried to stay positive throughout the event but it's frustrating to end the year outside the points. It's been a strong rookie season, with pole position in Cape Town, fighting at the front of the field and learning a lot. A big thanks to the team for helping me adapt to the series and I hope there's a lot more to come!" – Sacha Fenestraz
ALSO READ: Red Bull continue to exceed expectations
Published by Nissan on Newspress
For more news about the ABB FIA Formula E World Championship and other racing news, follow our motorsport page.