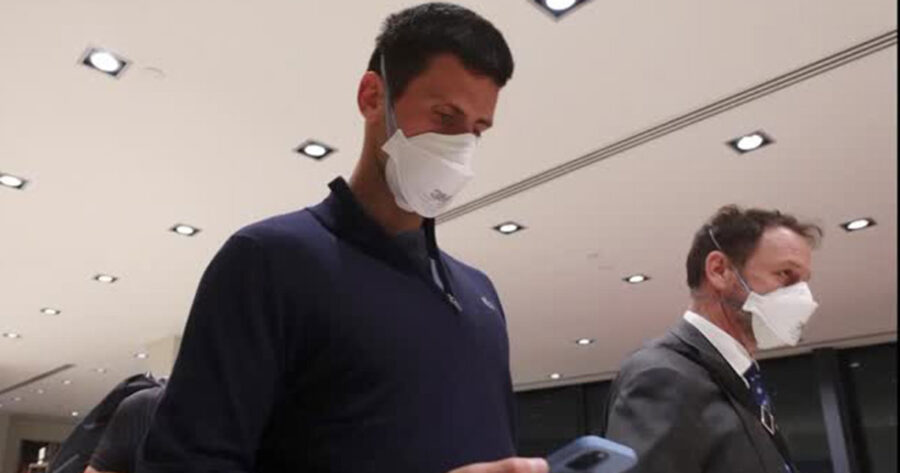 Novak Djokovic Deported from Australia After Losing Visa Battle in Court
Australia, Reuters – Tennis superstar Novak Djokovic flew out of Australia on Sunday (January 16) after a court upheld the government's decision to cancel his visa, capping days of drama over the country's COVID-19 entry rules and his unvaccinated status. The unanimous ruling by a three-judge Federal Court bench dealt a final blow to Djokovic's […]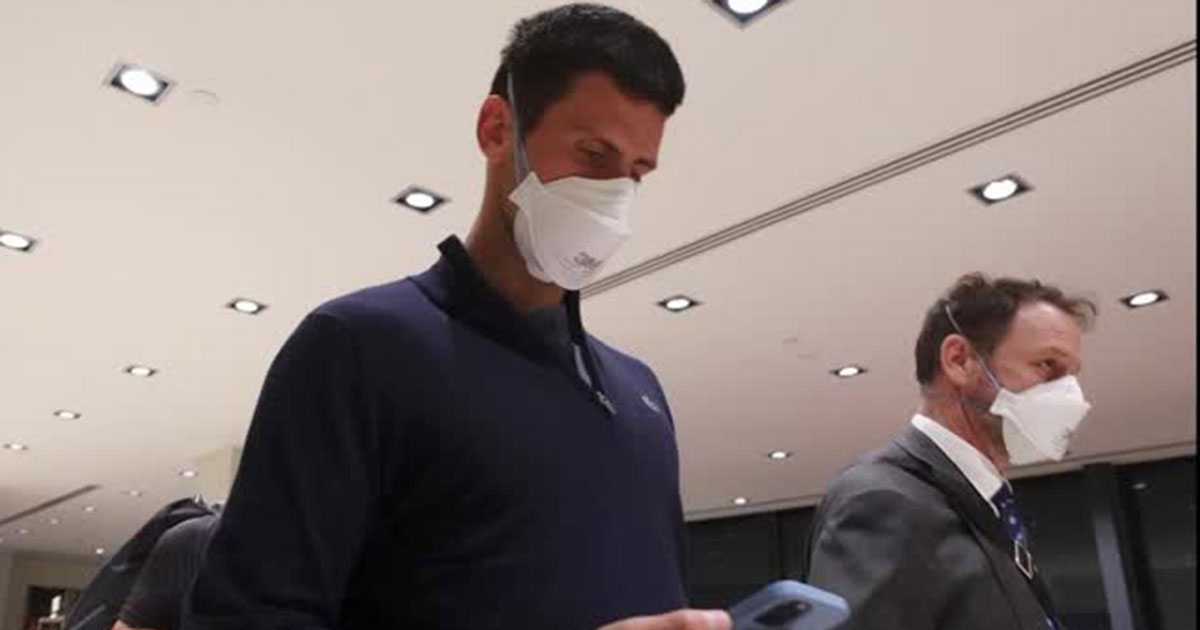 Australia, Reuters – Tennis superstar Novak Djokovic flew out of Australia on Sunday (January 16) after a court upheld the government's decision to cancel his visa, capping days of drama over the country's COVID-19 entry rules and his unvaccinated status.
The unanimous ruling by a three-judge Federal Court bench dealt a final blow to Djokovic's hopes of chasing a record 21st Grand Slam win at the Australian Open that starts on Monday, dismaying his family and supporters.
The Serbian player went to the airport in Melbourne just hours later. Federal agents escorted him and his team from the business lounge to the gate, where he boarded an Emirates flight bound for Dubai. The flight took off shortly before 11 p.m. (1200 GMT) local time.
In a rollercoaster ride, the world's top men's player was first detained by immigration authorities on Jan. 6, ordered released by a court on Jan. 10 and then detained on Saturday again pending Sunday's court hearing.
Djokovic said after the ruling he was extremely disappointed as it meant he could not take part in the tournament.
Djokovic, 34, had appealed against Immigration Minister Alex Hawke's use of discretionary powers to cancel his visa. The minister had said Djokovic could be a threat to public order because his presence would encourage anti-vaccination sentiment amidst Australia's worst coronavirus outbreak.
Chief Justice James Allsop said the court ruling was based on the lawfulness and legality of the minister's decision in the context of the rounds of appeal lodged by Djokovic's legal team.
The saga has intensified global debate over rights of choice for vaccines, raised questions over Australia's bungled handling of Djokovic's visa and become a tricky issue for Prime Minister Scott Morrison as he campaigns for re-election.
The tennis star, a vaccine sceptic, fuelled widespread anger in Australia when he announced last week he was heading to Melbourne for the Australian Open with a medical exemption to requirements for visitors to be inoculated against COVID-19.
Australia has endured some of the world's longest lockdowns, has a 90% vaccination rate among adults, and has seen a runaway Omicron outbreak bring nearly a million cases in the last two weeks.
On his arrival, Australian Border Force officials decided his exemption was invalid and he was held alongside asylum-seekers at an immigration detention hotel for several days.
Djokovic's cause was not helped by a mistake in his entry declaration relating to overseas travel in the prior two weeks, which he attributed to his agent. He also acknowledged he should have rescheduled an interview and photoshoot for a French newspaper on Dec. 18 while infected with COVID-19… but said he didn't want to let the journalist down.
Djokovic's family issued the following statement:
"We are very disappointed with the decision of the Federal Court and the fact that Novak has to leave Australia. This was not just about sports and playing in the first Grand Slam of the season, which Novak has dominated for a decade, but also politics and all the interests that prevailed in this case. Despite the scandalous behaviour towards Novak, we believed that the sport would win. We believed that the fact confirmed by the court would be respected – that Novak has a valid visa, that justice will be served and that no 'public interests' will be an excuse for the decision made. We will be there to share the blows he received, to help him regain his energy, his faith in this sport, above all in fair play, which was completely absent here. We are proud of him and the strength he showed and the fight he led with dignity. We believe that he will come out of this situation stronger, and that time will show what he has indisputably always confirmed so far, and that is that he is a great champion and a man. These are difficult times, especially for Novak, but what we all have to do, above all us, as his family, is to support him more than ever before."
Before the court's final decision tennis legend Martina Navratilova had said: "The best thing for Novak to do, I think, would be just say, 'You know what, there are too many mistakes, this is not OK,' and the right thing to do is just to go home". She said "it's just the right thing to do, but I don't think he will do that because he wants that 21st title."
Navratilova said he should have set aside his personal beliefs to get vaccinated for the greater good. She said:
"Your personal beliefs have to be trumped by what is good for the greater good for those around you and your peers. If I were in the same situation and I didn't want the vaccine, worried about what it might do to my body, everybody else is doing it because it is the right thing to do and the country demands it.
"He had a choice not to get vaccinated and he had a choice not to play and he had a choice once he tested positive not to go out."
The Australian Open begins tomorrow and will feature South Africans Lloyd Harris and Kevin Anderson.