Transgender Non-Binary Siv Crowdfunds to 'Feel at Home' in Their Body
Appealing for public support to feel at home in their body, Siv Greyson (23) – who is an artist, activist and academic from Gardens, Cape Town – has penned an emotional open letter on their BackaBuddy campaign, detailing the trials and tribulations of growing up queer in South Africa. "Growing up queer wasn't easy" "Growing […]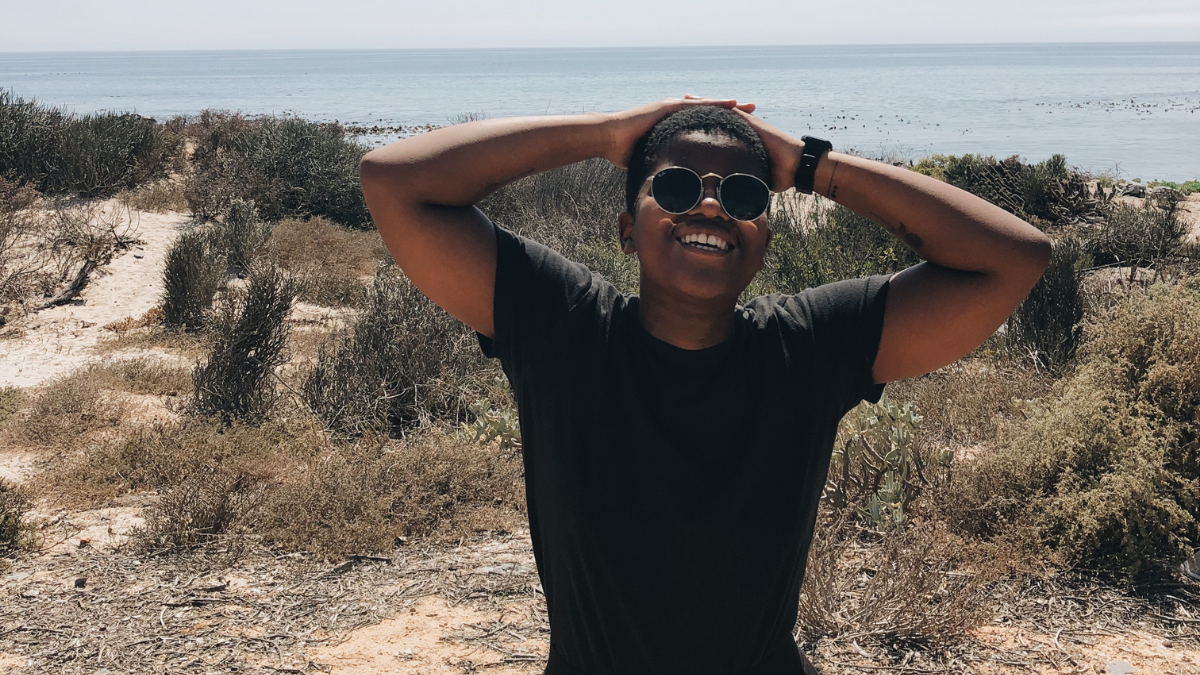 Appealing for public support to feel at home in their body, Siv Greyson (23) – who is an artist, activist and academic from Gardens, Cape Town – has penned an emotional open letter on their BackaBuddy campaign, detailing the trials and tribulations of growing up queer in South Africa.
"Growing up queer wasn't easy"
"Growing up queer wasn't easy. Since a young age, I knew I wasn't a girl… but everyone around me was convinced otherwise and always tried to force me into dresses and heels. Because of this, I spent many years thinking there was something 'wrong' with me and that I would never find myself in the world. It was lonely and terrifying. Until I found more people like me who knew better words for explaining our existence and who could join me in my journey in becoming my true self."
"Finding fellow queer people saved my life. Because of them, I didn't think my life was pointless, worthless, or doomed. Finding people like me gave me hope. Not only that, but it gave me a language. Words like "transgender" and even the word "queer".
"Fellow queer people gave me words that made my experiences feel even more real. But, even after finding community and learning the value of embracing myself (no matter how queer I am), one thing remains 'wrong': my body.
"I just don't feel at home in it.
Do you know how awful it is to have people think of you as something that you are not?
"I look in the mirror and wish I could just wave a wand and make my breasts go away. I remember reaching puberty and being frustrated at my growing chest. Even now, I sit hunched in the hopes that nobody will notice. And even with binders (or super tight sports bras) and baggy tops, people still look at my chest and think "girl". Do you know how awful it is to have people think of you as something that you are not?" – says Siv.
Crowdfunding on BackaBuddy
Without the funds needed to undergo breast removal surgery, Siv launched a crowdfunding campaign on BackaBuddy to appeal to the public for support.
"Top surgery seems to be the best way forward for me. And without the help of medical aid (which in South Africa, doesn't cover this kind of surgery) I am having to rely on my community and people beyond to help me make this body a place I can call "home".
"Being able to go ahead with top surgery (or breast removal, as my doctor sometimes says) will literally change my life. As we stand, I am lucky to be able to do my activist/artistic/academic work without completely crumbling into myself at all times.
"Having a body that feels out of sync with who I make it so hard to feel worthy, to feel seen, to feel as if my truth matters… More than anything, top surgery will give me a sense of pride, confidence, deep internal happiness, and calm. I won't have to worry as much about what I wear or how I walk or how I talk … I can just be. Just be me and just be free. Imagine that?" says Siv.
Since the launch of their campaign on BackaBuddy, Siv has raised over R66 000 towards their fundraising target of R70 000 to cover the cost of their breast removal surgery. Funds raised will be paid directly to the relevant institution by BackaBuddy NPC.
Read the heartfelt messages of love, support and understanding that have poured in for Siv on their donations page:
"What a gift it is to contribute to your homecoming. I can't wait to see you exactly how you want us to. x " – Kabura

Sending you love and wishing you the best. You deserve to feel comfortable in your vessel!" – Lili Gutierrez

"Operation Teetus Deletus let's gooo!! From one queer person to another, I'm rooting for you, I'm happy for you, I see you, I love you! " – Nthati Mabena

"We shouldn't have to feel like prisoners in our own body" – Ntokozo

"A small donation to help you reach your truest and happiest self! Good luck Siv <3" – Ilaria

"So much love for you, siv. you deserve this affirmation and you deserve to love and find comfort in your body wholly. xxx" – Chloe D

"So grateful to be able to contribute! Wishing you health, wishing you happiness, wishing you love and wishing you the biggest of blessings all in abundance! " – Solyle Frankle