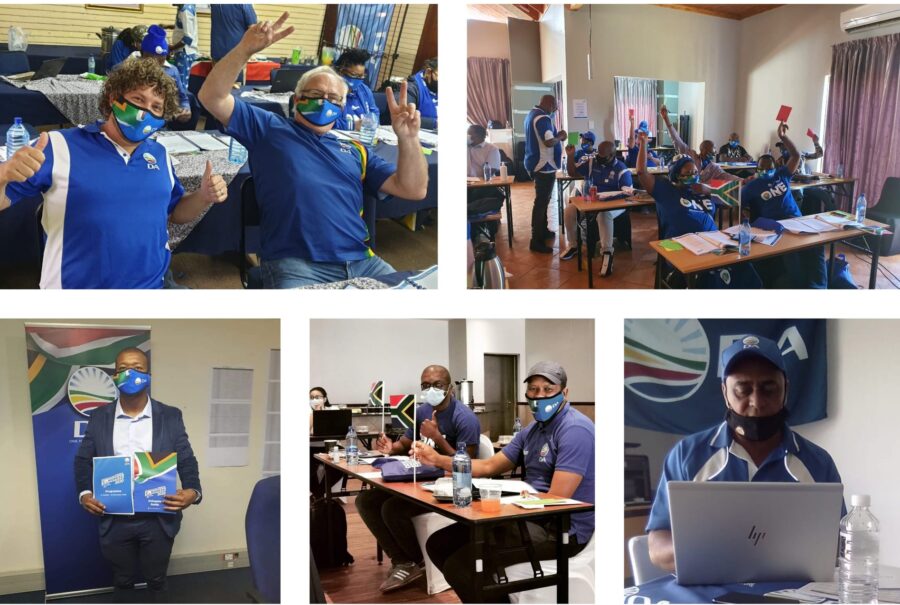 WATCH Best of "Slick" and Modern DA Virtual Congress
The unprecedented virtual Democratic Alliance congress to plot its path forward and choose its new party and federal leaders began yesterday across South Africa, with more than 2000 delegates participating, and has been commended from various quarters for its professionalism. "A big kudos to the @Our_DA social media, comms, technical & support teams for pulling […]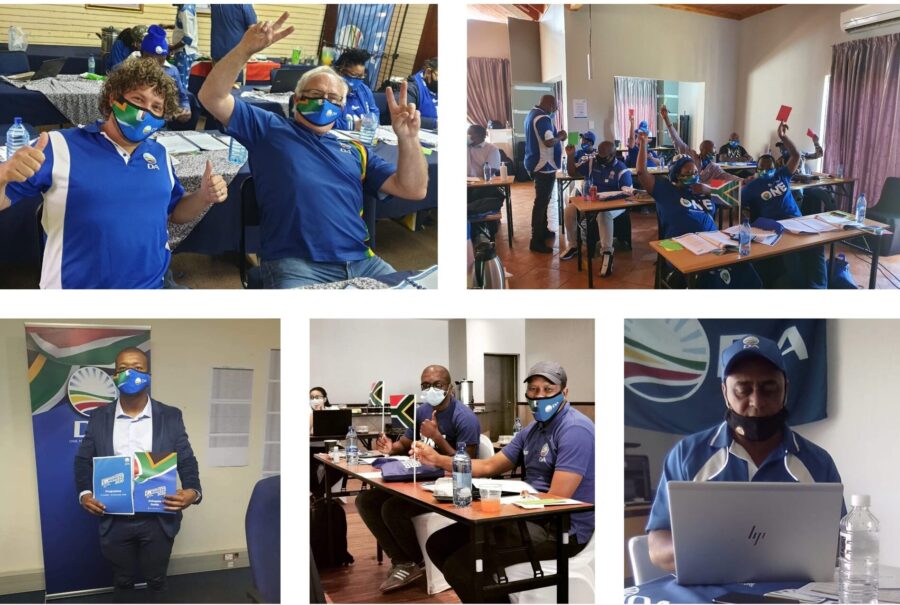 The unprecedented virtual Democratic Alliance congress to plot its path forward and choose its new party and federal leaders began yesterday across South Africa, with more than 2000 delegates participating, and has been commended from various quarters for its professionalism.
"A big kudos to the @Our_DA social media, comms, technical & support teams for pulling off such a slick and professional operation today," tweeted MP Siviwe Gwarube at the end of the first day. "Staffers in politics are often in the background, working hard to bring a vision to life."
The party has suffered numerous setbacks in the past year, many self-inflicted, such as the departure of former leader Mmusi Maimane last October, which led to the race for a new leader. John Steenhuisen, formerly chief whip in parliament, stepped into the acting leader role, to be challenged by KwaZulu-Natal's Mbali Ntuli. A third candidate John Moodey suddenly left the party in September, criticising the DA for being a 20-percent party, although Steenhuisen said Moodey left because he was facing charges disciplinary charges.
The party has rebounded during the pandemic, not only in its dogged pursuit of ANC corruption but also, and especially, in the way it handled the COVID response in the Western Cape under Premier Alan Winde. The main elections will be for leader of the party and for federal chairperson, where Helen Zille faces off against Mike Moriarty. The results will be made known today.
Rebecca Davis in Daily Maverick called the congress "almost certainly the best-run large-scale political meeting ever to be staged in South Africa… The virtual congress confirms the DA's status as a thoroughly modern political party. It has been stage-managed in a manner more reminiscent of an international awards show than a South African political gathering, with top quality production values and proceedings kept tightly on schedule."
Across social media platforms, DA delegates posted countless messages of support for each other, promoting speeches, making their own statements, keeping people updated.
MP Phumzile van Damme posted a letter that was widely read of support for Mbali Ntuli, and said that no matter who won the position of party leader, Ntuli or John Steenhuisen, "The significance of what you have done has had an impact beyond the DA. You have inspired young black women who daily face barriers of race, patriarchy, 'the establishment,"'who now know that one must never be afraid to take up their space."
Regular videos were also posted of DA successes around the country, such as a methane-gas-to-electricity project in Cape Town (see video below) and the road of recycled materials laid by Koega, the only DA municipality in the Eastern Cape. Some of the highlight speeches were by party head of policy Gwen Ngwenya and DA youth leader Luyolo Mphithi.
Gwen Ngwenya:
✊✊#DACongress https://t.co/MdKG3lz1GI

— Karabo Khakhau MP (@K_Khakhau) October 31, 2020
Youth Leader Luyolo Mphithi:
📢| Hope is better than fear!

"We can recognise and repair the wounds of racial injustice, misogyny and homophobia. We can build an open opportunity society for all." – @LuyoloMphithi, DA Youth Leader

With our values intact, we can achieve anything.🇿🇦#DACongress pic.twitter.com/IqPx3ri1O0

— Democratic Alliance (@Our_DA) October 31, 2020
National spokesperson Solly Malatsi updates on the congress:
#DACongress https://t.co/ERwHJCjeD1

— Karabo Khakhau MP (@K_Khakhau) October 31, 2020
♻️| Protecting the future starts now.

The DA-run City of Cape Town is turning the harmful methane gas released by decaying rubbish in landfills into electricity to power the City and help keep the lights on!

A blackout-free SA is possible. 💡#DACongress #RealHopeAndChangeNow pic.twitter.com/FC3D9OtFwK

— Democratic Alliance (@Our_DA) October 31, 2020