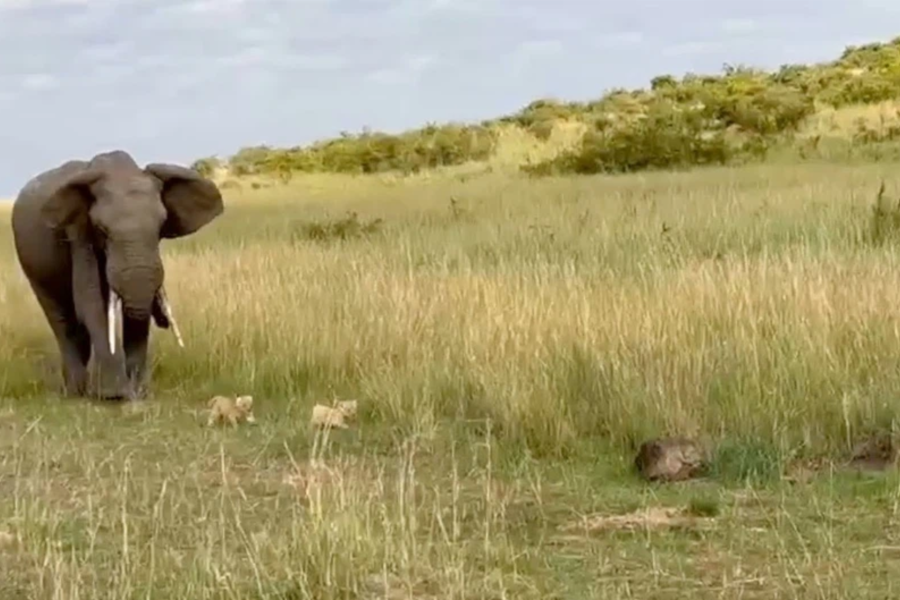 WATCH – Elephant charges at lion cubs
In this latest animal sighting, massive elephant charges at lion cubs. According to Maasai Sightings, this sighting took place at Maasai Mara. ALSO READ: WATCH – Jaguar attacks caiman crocodile Female lions leave the pride to give birth to their young and do not return until the cubs are several weeks old. The adult females […]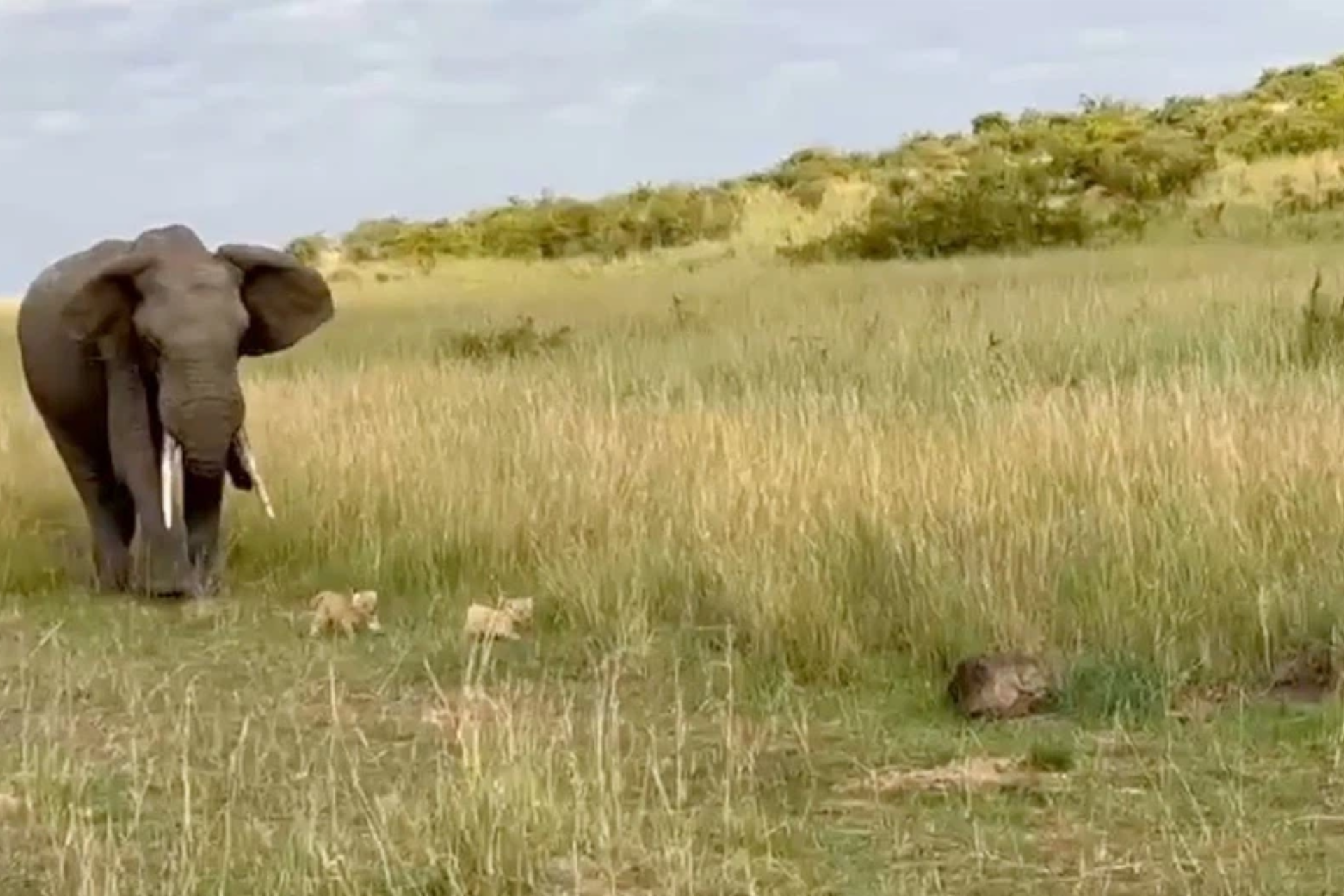 In this latest animal sighting, massive elephant charges at lion cubs.
According to Maasai Sightings, this sighting took place at Maasai Mara.
ALSO READ: WATCH – Jaguar attacks caiman crocodile
Female lions leave the pride to give birth to their young and do not return until the cubs are several weeks old. The adult females then join together to raise and defend the young. During this period of solitude, the lioness and her cubs are very vulnerable to predators and large prey like hippos, buffalos and like in this sighting elephants.
RECENT ANIMAL SIGHTING VIDEOS
WATCH | Male lion kicking his son out of his pride
WATCH |  Crocodile chases down an impala