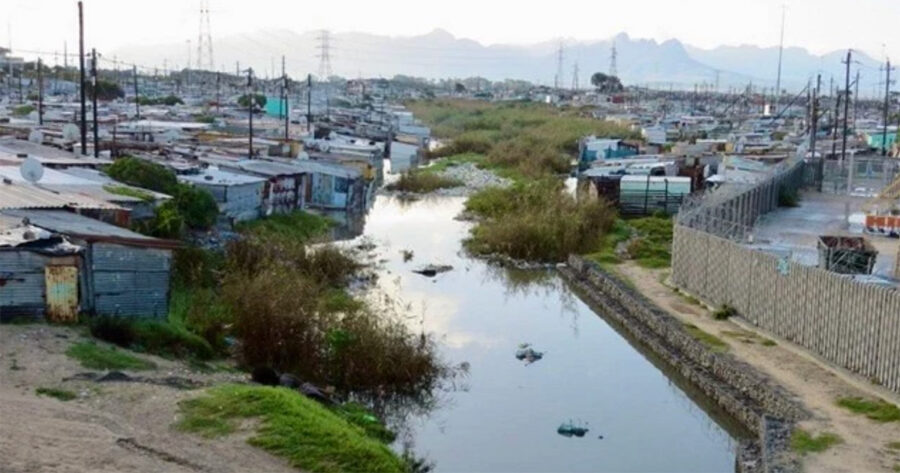 WATCH Flooding in Cape Town, Shacks Washed Away, Blocked Canal Blamed for Some Flooding
Khayelitsha residents shelter in churches after non-stop rain. Hundreds need blankets and food as they are cold and hungry. By Vincent Lali (See PHOTOS and VIDEO below.) Hundreds of people have abandoned their homes after heavy rains in Cape Town. Dozens of residents of RR section of Khayelitsha have taken refuge in local churches. Community […]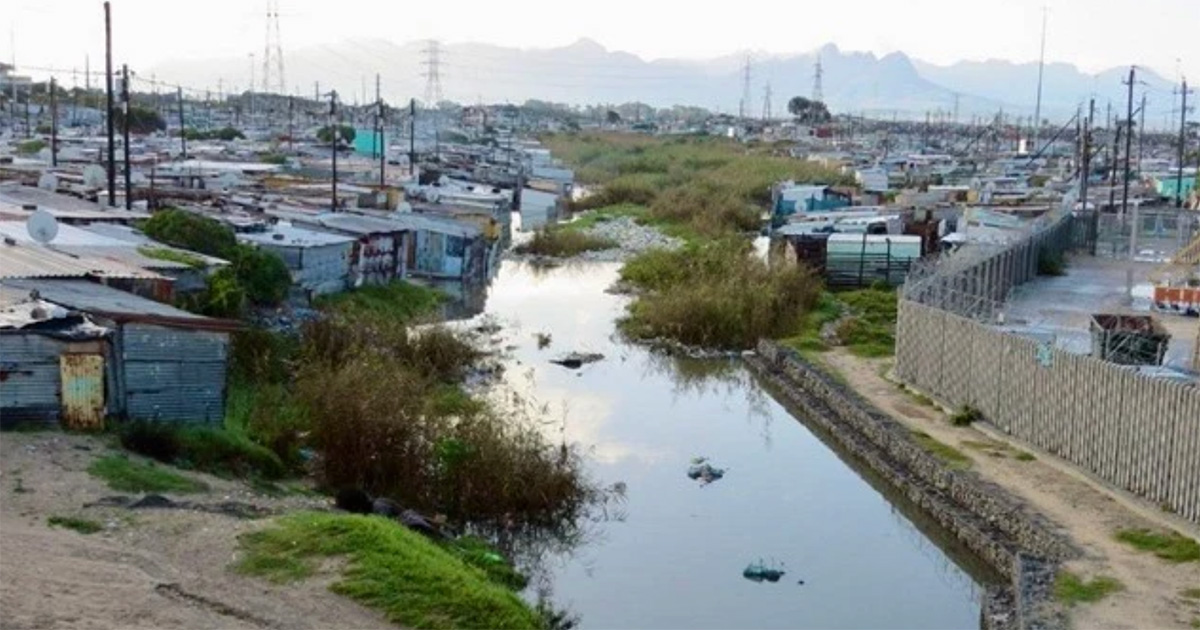 Khayelitsha residents shelter in churches after non-stop rain. Hundreds need blankets and food as they are cold and hungry. By Vincent Lali (See PHOTOS and VIDEO below.)
Hundreds of people have abandoned their homes after heavy rains in Cape Town. Dozens of residents of RR section of Khayelitsha have taken refuge in local churches. Community leader Sihla Tongo said the shacks of about 400 people are now underwater after two days of incessant rain.

Tongo and about 12 others slept at Khayalabangcwele Apolostic Church in Zion on Tuesday night. He said many people are staying in less affected shacks in nearby Covid Village "cramped in groups of eight and ten, depending on the size of the shacks".
Our shacks have become dams, said Tongo. "We had to huddle together on a mattress in one place to avoid leaks. We covered ourselves with three wet blankets that we took out of flooded shacks … I have been wearing the same clothes since Monday."
Vuyolwethu Siqosho said, "The church is freezing at night, but it's better than our flooded shacks."
They borrowed mattresses from people whose shacks had not flooded.
The flood victims want the City of Cape Town to allow them to stay at OR Tambo Hall meanwhile.
"No NGO has come to help us here. When we stay at the hall, NGOs and Good Samaritans will easily meet and help us," said Tongo.
He said people need blankets and food as they are cold and hungry.
Nomasomi Nxelana said water stands at her shoulder height in her shack and she can't even get inside.
She blamed a blocked canal and said it had not been cleaned for years. She said if the City of Cape Town had kept it clean, the water would not have flooded her home.
The City asked for more time to respond. The response will be added when received.
City residents battle cold and rain as a heavy storm hits Cape Town. By Ashraf Hendricks and Vincent Lali
WATCH Flood in Cape Town township
Video: Ashraf Hendricks
Flood "washes away" shacks in Cape Town nature reserve
Clean up operations underway across city on Wednesday (15 June) morning. By Siphokazi Mnyobe and Nombulelo Damba-Hendrik
When water started seeping into Scelo Sbozo's shack during heavy rainfall in the early hours of Monday morning, he sought shelter with his wife and three young children at a friend's shack on a hill nearby.
When the family returned at dawn, they discovered that their home was among 45 shacks in Driftsands Nature Reserve, Cape Town that were "washed away" by severe flooding in the settlement.

"I'm standing here in wet clothes," Sbozo told GroundUp. "My family lost everything and my wife and I will have to start buying building material and appliances again. I don't even know where we will get the strength or money for this," he said.
Sbozo said that when the rain started, he and other residents had started moving their belongings but gave up when they realised that the entire area was flooded in knee-deep water.
"My wife and three children moved to the shacks up the hill to seek a place to hide until morning. When we arrived where my shack was located, my home had been washed away and only a few items of our belongings were seen floating in the water or spread out on the field," said Sbozo.
According to community leader Luthando Mncuntula about 400 shacks were affected by severe flooding and 45 shacks were completely washed away. Covid informal settlement has 16 sections, three of which were badly hit by the floods.
Last week we reported on CapeNature's plans to help relocate some of these families.
The Western Cape government had also said these families live on a wetland and along a dam wall and that the area is not fit for habitation.
Mayco Member for Human Settlements Malusi Booi said the City is unable to help people living in the newly formed informal settlements. He said existing informal settlements which are recognised by the City are prioritised "on the basis of available resources, which are not limitless".
Booi said that majority of the new settlements are on unsuitable land such as in waterlogged areas like ponds, wetlands and road reserves with other great constraints for service delivery. "The City advises residents that unlawful occupation holds great health and safety risks," he said.
Mncuthula said everyone who occupied the land in Driftsands was desperate and needed shelter. "We are now in need of tents, temporary places to stay, food and blankets. We are still pushing and contacting organisations to assist us. So far we have not been successful," said Mncuthula.
Families whose shacks were not severely damaged by the rain, opened their homes to the 45 households who lost everything they owned.
Meanwhile in Qaduqadu informal settlement in Khayelitsha, 77-year-old Sweetness Nzinge spent the entire day on Tuesday on her drenched bed surrounded by murky water. Her three-room shack, along with other homes in the area, was flooded.
When we arrived, the first thing Nzinge said was "I'm so hungry". She had not eaten all day because her daughter's and her belongings and groceries were soaked. Because the toilets near her home also flooded, the dirty water and excrement were now also floating around her bed.
"My daughter just arrived from nightshift. I heard some people are at the community hall but I can't move from here. The water is too much," she said.
"I'm only worried about my health. I'm here because I have a doctor's appointment in Tygerberg hospital. I will be sicker now," said Zinge with tears running down her cheeks.
By late on Tuesday, most residents were still scooping out buckets of water from their homes and trying to clean out blocked storm water drains.
Community leader Mzikazi Thwani said a community member was rescued after sinking into one of the holes.
Clean up operations in different communities across the city continued on Wednesday morning.