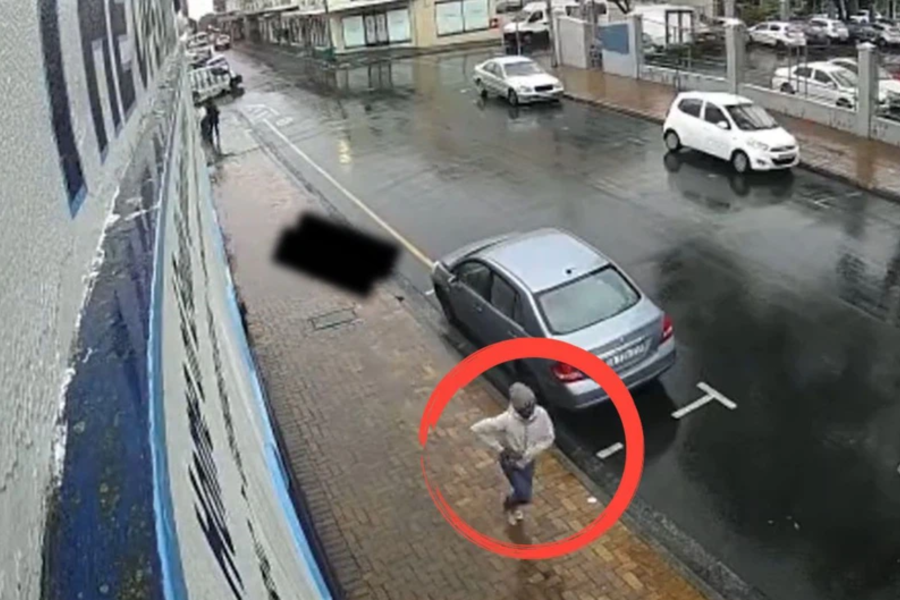 Woman shot outside Wynberg court: Four suspects arrested
Four suspects have been arrested in connection with the murder of a woman outside Wynberg Magistrate's Court. According to reports, the victim was a State witness. READ: Video of witness killed outside Wynberg court surfaces AUTHORITIES MAKE SIGNIFICANT BREAKTHROUGH IN INVESTIGATION, APPREHEND FOUR SUSPECTS LINKED TO THE MURDER The alleged murder took place on Thursday, 25 […]
Four suspects have been arrested in connection with the murder of a woman outside Wynberg Magistrate's Court. According to reports, the victim was a State witness.
READ: Video of witness killed outside Wynberg court surfaces
AUTHORITIES MAKE SIGNIFICANT BREAKTHROUGH IN INVESTIGATION, APPREHEND FOUR SUSPECTS LINKED TO THE MURDER
The alleged murder took place on Thursday, 25 May. The victim was shot dead after leaving the court and heading to the taxi rank. The incident was captured on CCTV, footage went viral on social media this week.
"The investigation took the integrated investigation team to different locations within the Cape Metropole where they conducted tracing operation and arrested the four suspects after they were positively linked with the murder through thorough investigation and forensic evidence," said Lieutenant-Colonel Malcolm Pojie.
READ: Cape Town: Woman shot dead near Wynberg court on Thursday
A silver Nissan Tiida and cellphones were confiscated during the arrests. The suspects – aged between 24 and 33 – are expected to make their court appearances in the Wynberg Magistrate's Court on Monday, 5 June. They will face a murder charge.
"Due to the sensitive nature of the investigation, no further detail will be divulged," said the police spokesperson.
READ: Criminal haven? Another Interpol fugitive nabbed in Paarl
VICTIM SHOT DEAD AFTER LEAVING WYNBERG COURT
As previously reported, CCTV footage of the incident surfaced online. It shows the victim walking in the road alongside two people when a gunman quickly runs up from behind and opens fire at point blank range before jogging away from the scene.
In the initial statement, Western Cape police said the shooting occurred at approximately 10:45 at the corner of Church and Broady Roads in Wynberg near the local court.
READ: Lagging concentration and energy? Natural ways to boost children's brains
This article was originally published by STORM SIMPSON.