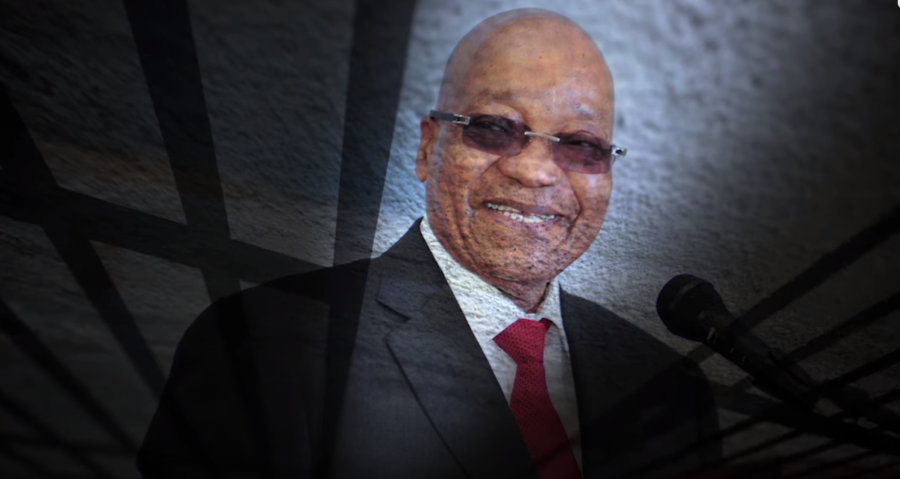 Zuma's Arms Deal Corruption Trial Delayed for 3 Weeks
The Pietermartizburg High Court has today – Tuesday 20 July – granted former President Jacob Zuma's request for his corruption trial to be delayed. Appearing 'virtually' via a video link from Estcourt correctional facility, where he is serving a 15-month sentence for contempt of court (after failing to appear before the Zondo Commission of Enquiry […]
The Pietermartizburg High Court has today – Tuesday 20 July – granted former President Jacob Zuma's request for his corruption trial to be delayed.
Appearing 'virtually' via a video link from Estcourt correctional facility, where he is serving a 15-month sentence for contempt of court (after failing to appear before the Zondo Commission of Enquiry when ordered to do so), Zuma remained silent while his team argued for the postponement so that he could appear in court in person.
The trial – which has been delayed for years – concerns alleged bribes and corruption related to a $2-billion arms deal with French defence company Thales, whilst Zuma was deputy president.
PMB High Court Judge Piet Koen today adjourned proceedings for three weeks, saying: "The trial is adjourned to 10-13 August 2021." He did not divulge details as to why he was granting the requested delay.
In May, Zuma (79) pleaded 'not guilty' to the charges which include corruption, money laundering and fraud. He has consistently alleged that he is innocent and a victim of a political witch-hunt.
"Efforts to hold him to account are seen as a test of the country's ability to hold powerful politicians to account," says Reuters.
Zuma's arrest almost two weeks ago led to some of the most violent protests ever seen in South Africa, in his home province KwaZulu-Natal and in SA's economic hub Gauteng. With thousands of army troops now out in force, calm has mainly been restored. It was feared that this week's trial could cause more riots, and armoured army vehicles are parked outside the court, but fortunately peace has been maintained.
If you're overseas, stream Carte Blanche from Tuesdays to view in-depth investigations into SA's current affairs, including a focus on Zuma, and on the protests and looting last week – stream Carte Blanche on Showmax International (or if you're in SA, watch on DStv Now).